Sono Ato no Hero já foi publicado.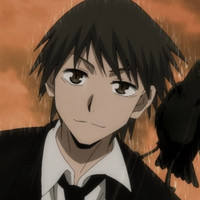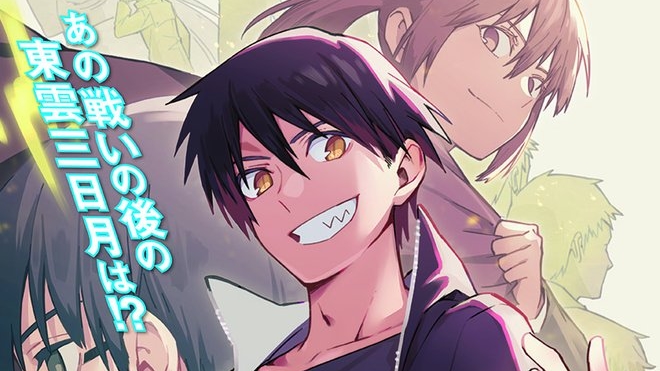 Foi lançado na edição mais recente da revista Young King Ours um spin-off do mangá Lucifer and the Biscuit Hammer chamado Sono Ato no Hero.
Sono Ato no Hero (O Herói que vem Depois) contou com 37 páginas, tendo autoria de Ichiri Seto. O título tem supervisão de Satoshi Mizukami, autor de Lucifer and the Biscuit Hammer.
Na história, acompanhamos o encontro de Shinonome Mikazuki com um rapaz após uma grande batalha. O rapaz quer entrar para uma gangue e não acredita que existem heróis de verdade.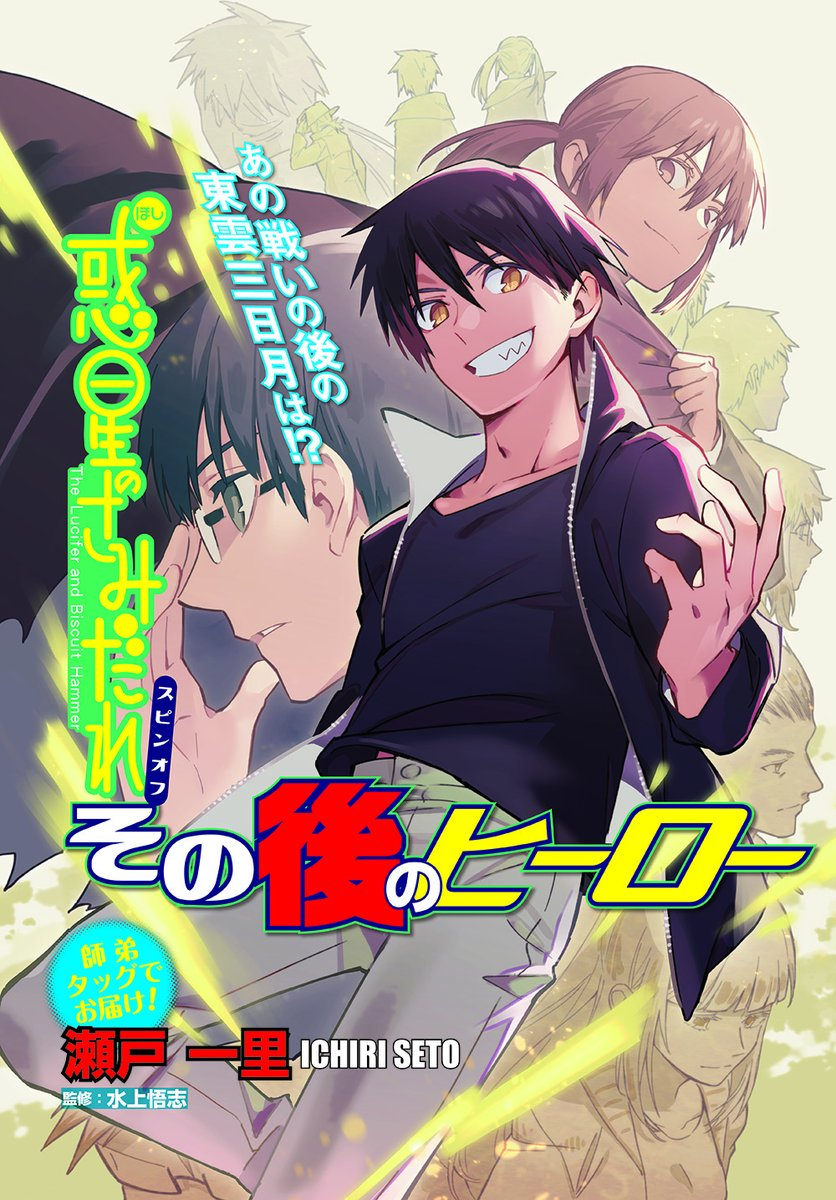 Também conhecido como Hoshi no Samidare, o mangá de Satoshi Mizukami foi publicado no Japão entre 2005 e 2010 nas páginas da revista Young King Ours, resultando em 10 volumes encadernados pela Shonen Gahosha. No Brasil a obra foi lançada pela editora JBC, com o título Lúcifer e o Martelo.
Lúcifer e o Martelo está sendo adaptado para anime desde julho deste ano no Japão, em uma série de produção do estúdio NAZ. O anime está sendo exibido aqui na Crunchyroll.pt, com versões legendada e dublada em português.
RELACIONADO: Anime Lucifer and the Biscuit Hammer seguirá sendo transmitido no Japão na próxima temporada
Sinopse de Lucifer and the Biscuit Hammer:
Yuuhi Amamiya é o improvável protagonista da história, um universitário desinteressado que recebe a missão de ajudar a "princesa" a salvar a Terra. Mas o "cavaleiro" do lagarto terá grandes obstáculos pela frente, sem contar sua própria inabilidade e falta de vontade, com o pequeno detalhe que, caso falhe, o planeta será esmagado por um martelo gigante, cuja sombra se projeta pelos céus. (via JBC)
Fonte: Anime News Network

---

Talles Queiroz (TekeEfe) é redator de notícias da Crunchyroll.pt formado em Letras pelo IFSP. Sofrendo por personagens 2D desde sempre, escrevendo sobre esse sofrimento desde 2013. Para surtos mais pessoais, o Twitter é TekeEfe também.