Los asistentes al cine recibirán una tarjeta temática ilustrada por el autor del manga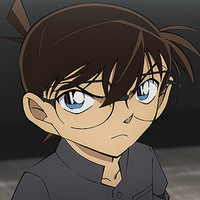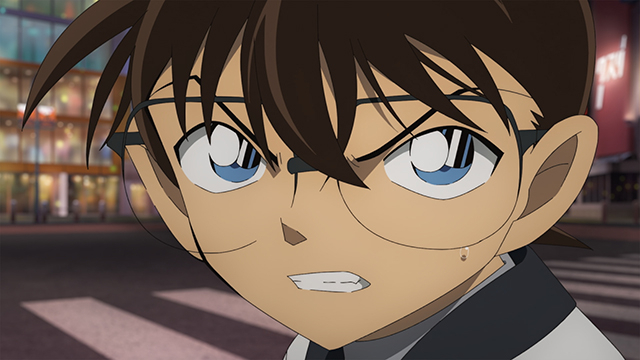 En honor a Halloween, la película 25 de la franquicia Detective Conan, la adecuadamente titulada Detective Conan: The Bride of Halloween volverá a las salas de cine japonesas por tiempo limitado, del 28 de octubre al 7 de noviembre. Estas funciones coincidirán con el mismo tiempo en que ocurren los hechos de la película.
La película de 111 minutos se estrenó en 498 cines (incluidos 39 cines IMAX, 80 cines 4D, 5 cines DOLBY CINEMA) el pasado 15 de abril de 2022. Debutó en el número 1 con una enorme recaudación de 1.384 millones de yenes (9,59 millones de dólares) gracias a sus 966.000 entradas vendidas. En total recaudó 9,26 millardos de yenes (64,22 millones de dólares), para convertirse en la segunda película más taquillera de Detective Conan, solo superada por la película 23 de la franquicia, The Fist of Blue Sapphire, que en 2019 recaudó 9,37 millardos de yenes.
Estas funciones especiales fueron posibles gracias al deseo del equipo de producción de que la película fuese disfrutada por la audiencia en el mismo período de tiempo en que transcurre la historia. Se proyectará una versión especial con varios retoques y mejoras a cargo de su director Susumu Mitsunaka y el resto del equipo del filme. Además, los asistentes recibirán una tarjeta de felicitación de Halloween dibujada por el autor del manga de Conan, Gosho Aoyama.
Cartel Promocional: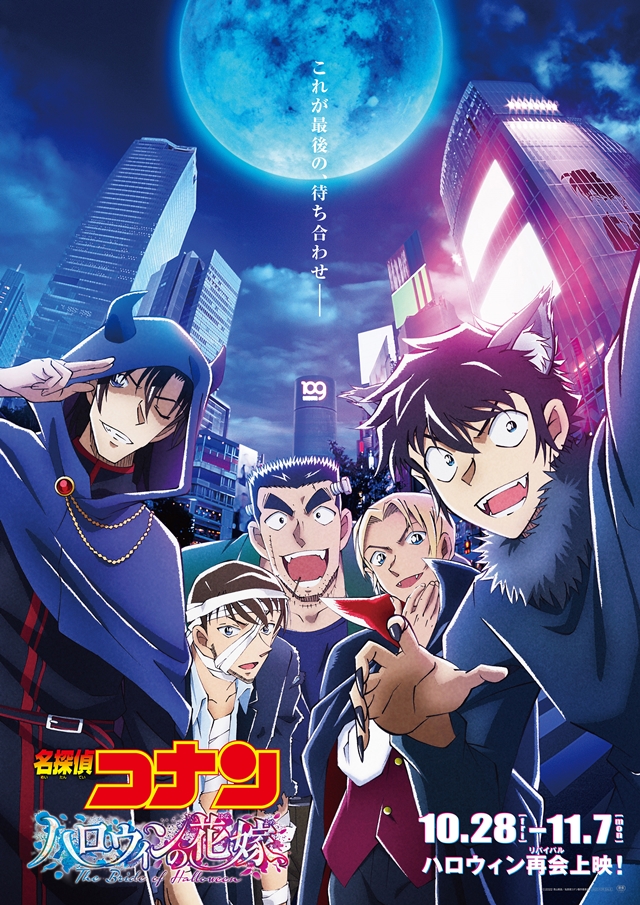 Tarjeta de felicitación de Halloween:
◤ハロウィン再会(リバイバル)上映????
SPECIAL POINT①◢

入場者プレゼント????
『青山剛昌先生描き下ろし・ハロウィングリーティングカード』

メインキャラクターたちが大集結!
10/28(木)~11/7(月)限定配布の激レアビジュアルです!✨

詳細は↓☑https://t.co/qPptreCbJU#ハロウィンの花嫁 pic.twitter.com/tINAYbs6or

— 劇場版名探偵コナン【公式】 (@conan_movie) October 5, 2022
---
Fuente: Web Oficial de Detective Conan y Twitter
©2022 Gosho Aoyama/Detective Conan Production Committee
---