Snack revival brings franchise ties to Calbee full circle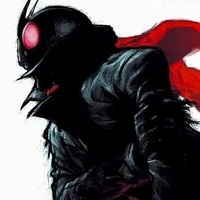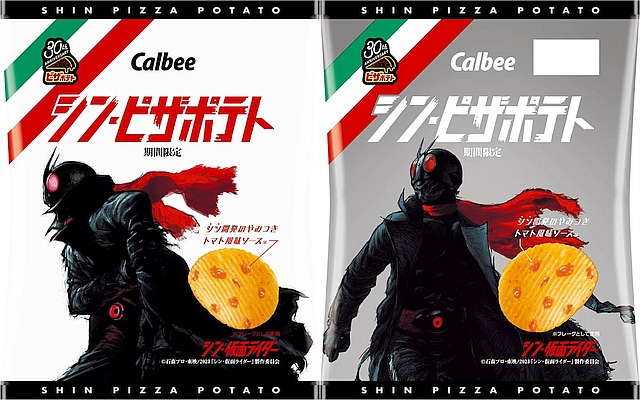 To celebrate the forthcoming Shin Kamen Rider feature film coming to Japan in March 2023, merchandise tie-ins are being announced with increasing frequency. The latest brings the franchise full circle with one of its first corporate tie-ins going all the way back to 1972 with the release of "Kamen Rider Snack", which are branded potato chips from Japanese snack food producer Calbee.
Kamen Rider Snack packaging from 1972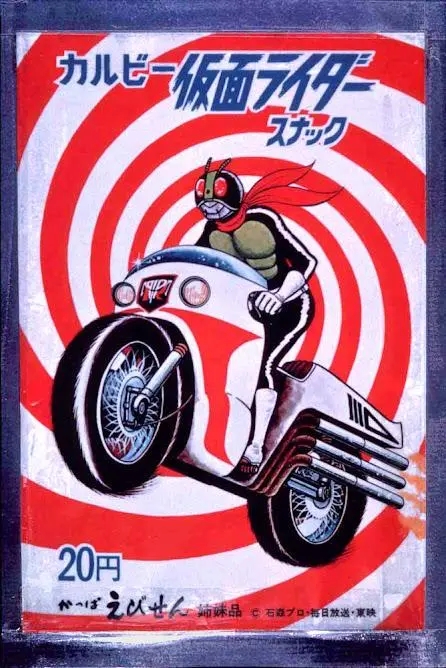 To celebrate the anniversary of both the tie-in and the 30th anniversary of the Pizza Potato flavor, the company has announced the forthcoming release of its Pizza flavored potato chips with Shin Kamen Rider packaging. The chips will also feature a small reference to Shin Kamen Rider on the front of the bag under the tagline "Shin Pizza Potato".
RELATED: Evangelion's Male Cast Gets a SHOCKER Makeover for Shin Kamen Rider Tie-in
The chips will be released in select convenience stores starting on November 7 in Japan before a wider nationwide release on December 5. The chips will also be sold in two packaging variations, Rider No. 1 and No. 2, until early next year.
SOURCE: Mantan Web

©石森プロ・東映/2023「シン・仮面ライダー」製作委員会