Videos released to promote tie-in album slated for December 28 in Japan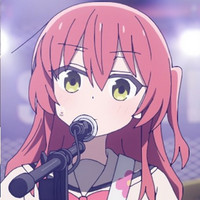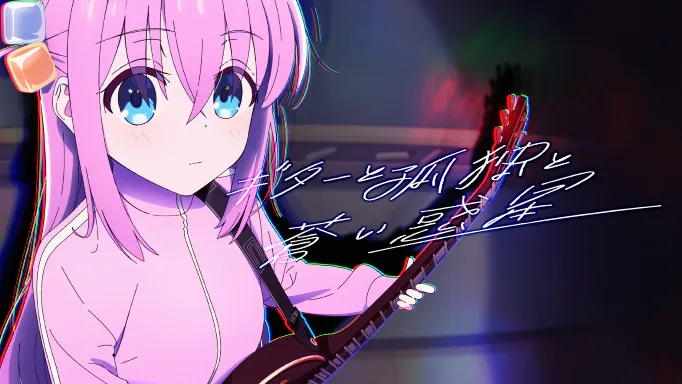 The official website and social media pages for the BOCCHI THE ROCK! TV anime adaptation have been updated with a second promotional teaser for the anime adaptation of the manga authored by Aki Hamaji, along with a new lyric and performance video for the Kessoku Band's latest performances in "Guitar, loneliness and the blue planet" (Guitar to Kodoku to Aoi Wakusei).
RELATED: BOCCHI THE ROCK! Anime Strikes Up the Band with Opening and Ending Theme Song Videos
All three videos were released to promote the band's forthcoming album Kessoku Band, which will be released on December 28 with a bundled Blu-Ray including the opening and ending themes "Seishun Complex" and "Distortion!!". "Guitar, loneliness and the blue planet" (Guitar to Kodoku to Aoi Wakusei) was written by anison hitmaker ZAQ, arranged by akkin and copmposed by Otoha. In addition, the song will be released on all major streaming platforms from today and the album will feature 14 more tracks, including the aforementioned opening and ending themes.
Lyric video - Guitar, loneliness and the blue planet/"ギターと孤独と蒼い惑星"
Performance video - Guitar, loneliness and the blue planet/"ギターと孤独と蒼い惑星" LIVE AT STARRY
Second promotional video
Based on the manga by Aki Hamaji, BOCCHI THE ROCK! is directed by Keiichiro Saito (Sonny Boy key animator) and assistant-directed by Yusuke Yamamoto (WONDER EGG PRIORITY key animator) at studio CloverWorks, with series composition by Erika Yoshida (Tower of God), character designs by Kerorira (WONDER EGG PRIORITY animation director) and music by Tomoki Kikuya (BLEND-S).
Don't miss new episodes of BOCCHI THE ROCK! every Saturday, right here on Crunchyroll!
Hitori Gotoh, "Bocchi-chan," is a girl who's so introverted and shy around people that she'd always start her conversations with "Ah..."
During her middle school years, she started playing the guitar, wanting to join a band because she thought it could be an opportunity for even someone shy like her to also shine. But because she had no friends, she ended up practicing guitar for six hours every day all by herself.
After becoming a skilled guitar player, she uploaded videos of herself playing the guitar to the internet under the name "Guitar Hero" and fantasized about performing at her school's cultural festival concert. But not only could she not find any bandmates, before she knew it, she was in high school and still wasn't able to make a single friend!
She was really close to becoming a shut-in, but one day, Nijika Ijichi, the drummer in Kessoku Band, reached out to her. And because of that, her everyday life started to change little by little...
SOURCES: Aniplex On YouTube (1), (2), (3) Comic Natalie