"Even the most ordinary scenes are beautiful."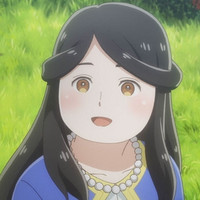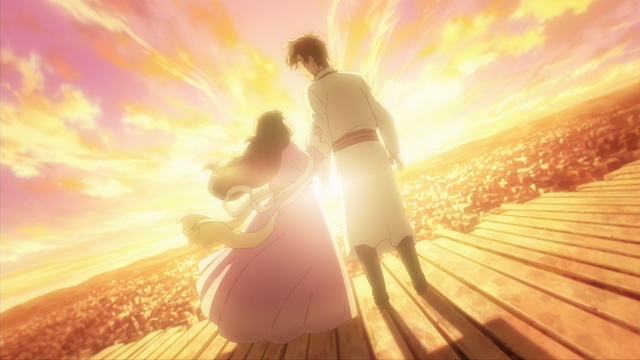 The official website for the forthcoming anime film adaptation of Nao Iwamoto's romance fantasy manga Kin no Kuni Mizu no Kuni / Gold Kingdom and Water Kingdom posted the manga author's newly-drawn illustration featruing the two protagonists, along with her comments on the film.
Iwamoto drew a picture of Naranbayar (CV: Kento Kaku) and Sarah (Minami Hamabe), enjoying the film in the theater seats with churros and popcorn in their hands.
☁️。.*・゚⠀⠀⠀⠀⠀  .゚・*。.٭????
  映画『#金の国水の国』

原作者 #岩本ナオ 先生の
<描き下ろしイラスト>登場✍

主人公ナランバヤルとサーラが
仲良く映画鑑賞????°˖✧

心が温まると共に、
公開が待ち遠しくなるような一枚です☺

2023.1.27(金)公開 pic.twitter.com/nX29GZcLFx

— 映画『金の国 水の国』公式 (@kinmizu_movie) November 18, 2022
Iwamoto, who saw the film ahead of others, said she could not stop crying after watching the film. "I want people to see the beauty of the distant views and powerful scenes, but I also hope that people will see on the big screen the casual scenes in which the characters care for each other, which the director and others have focused on, and feel a little bit warmer. Even the most ordinary scenes are beautiful."
RELATED: Gold Kingdom and Water Kingdom Anime Film's Full Trailer Tells The Beginning of An Epic Love Story
The film is set to be released in Japan on January 27, 2023. Kotono Watanabe (BTOOOM!) serves as director on a screenplay by Fumi Tsubota (Hugtto! PreCure series composition writer). Madhouse (Summer Wars) works on anime production.
Full trailer:
Poster visual: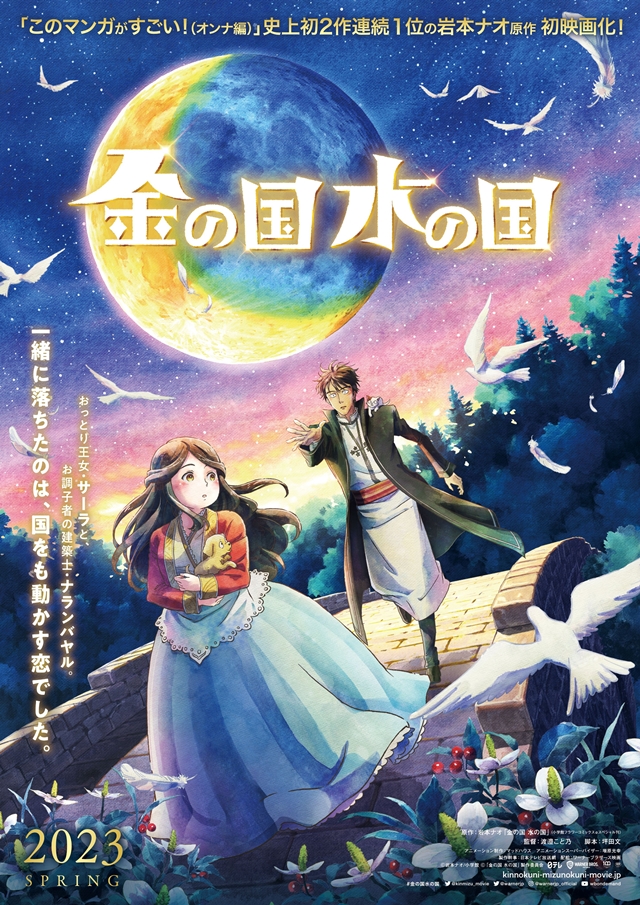 The original manga was first published for eight chapters in Shogakukan's Monthly flower from 2014 to 2016. Then, its one-volume tankobon was released in July 2016 and has printed more than 400,000 copies. It was voted No. 1 in the female section of the guidebook "This Manga is Amazing! 2017." The publisher describes the synopsis of the manga as below:
Once upon a time, there were two neighboring countries that did not get along.
They bickered over trivial things day in and day out. Finally, they went to war over the issue of cleaning up dog feces. God intervened in a hurry and said to the chiefs of the two countries,
- Country A gives its most beautiful girl to Country B as a bride.
- Country B gives its wisest young man to Country A as a bridegroom.
Then, the princess of country A, Sarah, happens to meet a young man from country B...!
RELATED: Pure Love Story That Moves Nations Begins in Kin no Kuni Mizu no Kuni Anime Film Teaser Trailer
---
Source: "Gold Kingdom and Water Kingdom" anime film official website / Twitter
©Nao Iwamoto/Shogakukan © "Kin no Kuni Mizu no Kuni" Production Committee