La nuova stagione inizierà ad aprile.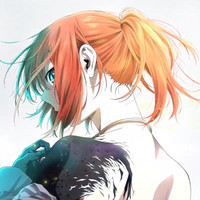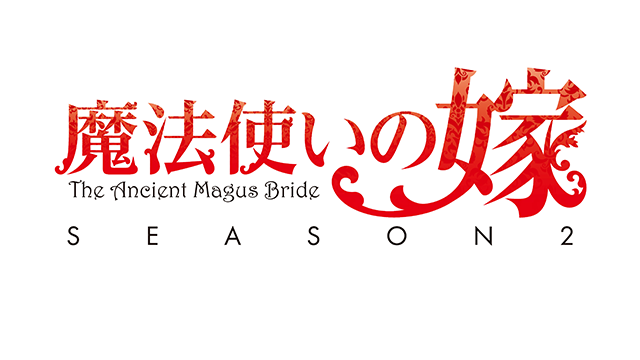 Durante il suo panel dell'Anime NYC, Crunchyroll ha annunciato che The Ancient Magus' Bride Season 2 sarà trasmesso sulla piattaforma da aprile, in contemporanea col Giappone.
The Ancient Magus' Bride Season 2

Inizio: aprile

Trailer
Locandina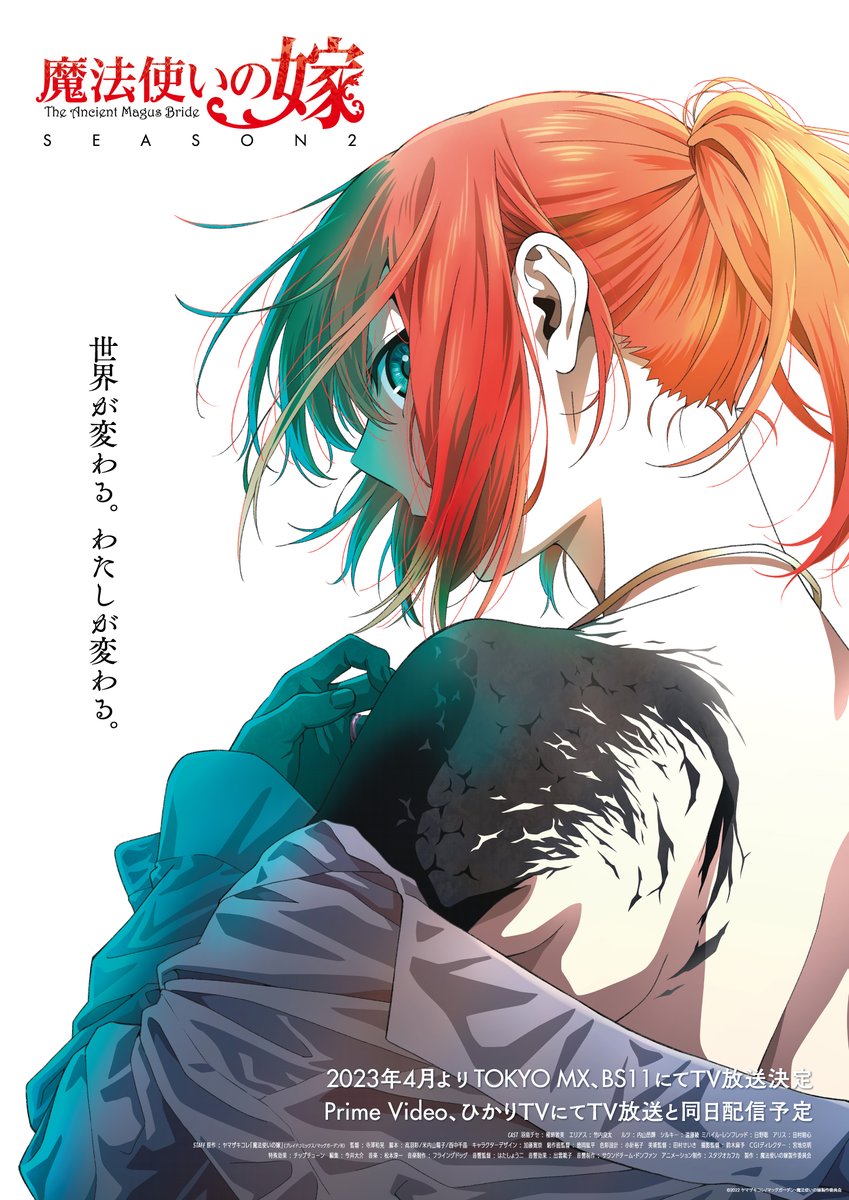 Questi sono i membri dello staff e del cast che fanno il loro ritorno nella seconda stagione dell'anime:
Regia: Kazuaki Terasawa
Sceneggiatura: Aya Takaha, Yoko Yonaiyama, Chiaki Nishinaka
Character Design: Hirotaka Kato
Direzione dell'animazione: Kohei Tokuoka
Color Design: Yuko Kobari
Direzione artistica: Seiki Tamura
Direzione della fotografia: Mayo Suzuki
Direzione del CGO: Katsuaki Miyaji
Effetti speciali: Chiptune
Montaggio: Daisuke Imai
Musica: Junichi Matsumoto
Produzione della musica: Flying Dog
Direzione del suono: Shoji Hata
Effetti sonori: Noriko Izumo
Produzione del suono: Sound Team Don Juan
Animazione: Studio Kafka
Atsumi Tanezaki: Chise Hatori
Ryota Takeuchi: Elias Ainsworth
Kouki Uchiyama: Ruth
Aya Endo: Silky
Satoshi Hino: Mikhail Renfred
Mutsumi Tamura: Alice
Nel marzo del 2021, lo Studio Kafka ha preso in mano la produzione di The Ancient Magus' Bride, precedentemente a cura del WIT Studio, e ha prodotto la serie OAD The Ancient Magus' Bride -The Boy from the West and the Knight of the Blue Storm, insieme a Twin Engine. Da allora sono stati pubblicati i primi due episodi OAD e si attende il terzo insieme al volume 18 del manga di The Ancient Magus' Bride che uscirà in Giappone il 9 settembre.
La prima stagione dell'anime ha fatto il suo debutto nell'ottobre del 2017 ed è terminata nel marzo del 2018 e così Crunchyroll ne descrive la trama:
Chise è stata è riuscita ad accettare la sua nuova vita con Elias, anche se non necessariamente ogni dettaglio di questa esistenza peculiare. Dopo che Cartaphilus è tornato in un letargo che non durerà per sempre, Chise è potuta tornare alla sua vita normale. È poi stata invitata da un gruppo di maghi chiamato College per proporle una collaborazione.

Sotto alla Biblioteca Inglese esiste una società segreta di maghi. Incontri e interazioni con varie persone le apriranno varie porte e nuove possibilità.

È la storia di come nel salvare te stesso puoi talvolta salvare gli altri.