La serie inizierà ad aprile.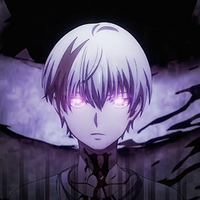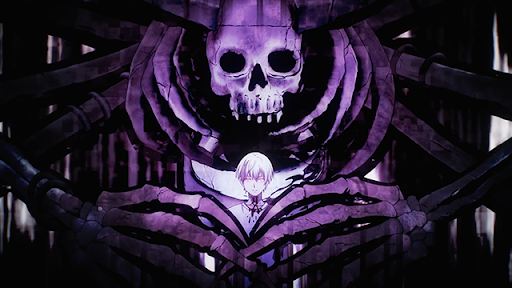 Durante il suo panel dell'Anime NYC, Crunchyroll ha annunciato che l'anime Dead Mount Death Play sarà in streaming sulla piattaforma, da aprile, in contemporanea col Giappone.
Dead Mount Death Play

Inizio: aprile
Trailer
Locandina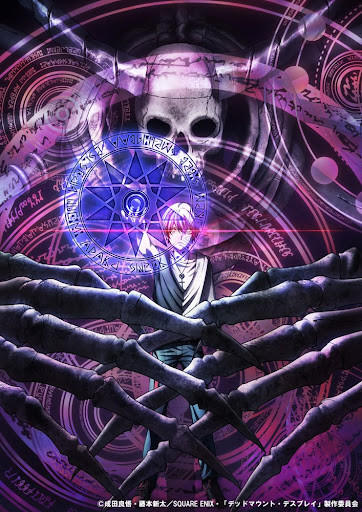 Nello staff troviamo:
Direzione regia e series composition: Manabu Ono
Regia: Takaharu Okuma
Aiuto regia: Yoshiki Kitai
Character design: Hisashi Abe
Sceneggiatura: Manabu Ono, Yukie Sugawara, Yoriko Tomita
Deirezione del suono: Takayuki Yamaguchi
Studio di registrazione: HALF H-P STUDIO
Musica: F.M.F (Yuuki Nara, eba, Utane Utatane)
Animazione: GEEKTOYS
Poruka Shinoyama: Yuki Sakakihara (Nanaki Ralei in The Genius Prince's Guide to Raising a Nation Out of Debt)
Misaki Sakimiya: Inori Minase (Rem in Re:ZERO − Starting Life in Another World)
Takumi Kuruya: Yuma Uchida (Megumi Fushiguro in JUJUTSU KAISEN)
Scritto da Ryohgo Narita e disegnato da Shinta Fujimoto, Dead Mount Death Play è iniziato su Young Gangan (Square Enix) nel 2017 e ne sono stati pubblicati al momento nove volumi in Giappone. La Yen Press pubblica la versione in inglese del manga e così ne descrive la trama:
È giunta dopo tempo immemore la resa dei conti, quando il leggendario eroe affronta il divino necromante cadaverico, ma dopo che la polvere si posa sul suolo qualcosa non è al suo posto... proprio negli ultimi istanti dell'epico scontro, il dio cadavere utilizza un trucco che nessuno si sarebbe aspettato: una magia di reincarnazione! Attraverso il tempo e lo spazio, un ragazzo chiamato Polka Shinoyama si risveglia non sentendosi... precisamente se stesso... chi si sarebbe aspettato che l'epico scontro finale tra bene e male sarebbe finito così?