Adaptation of Saekisan's novels premieres in January 2023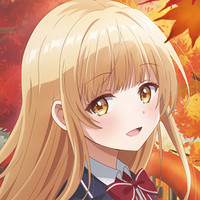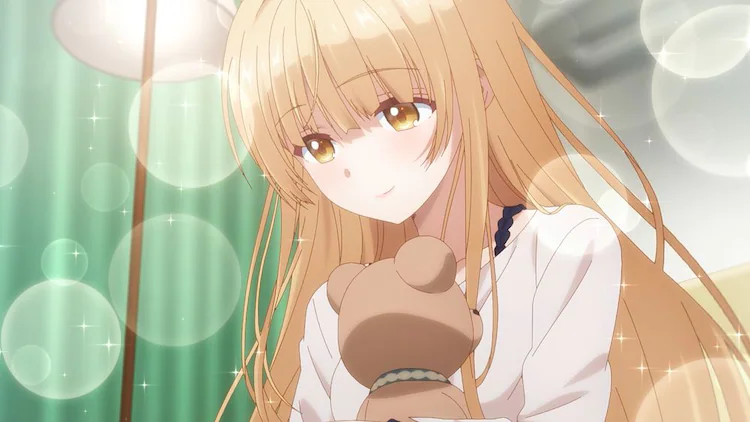 The upcoming The Angel Next Door Spoils Me Rotten anime will be trading its reds and oranges for blues when the series debuts in Winter 2023, but for now, we get to admire Mahiru among a beautiful setting once more in a new special visual that was just released to commemorate the fall season.
Fall Visual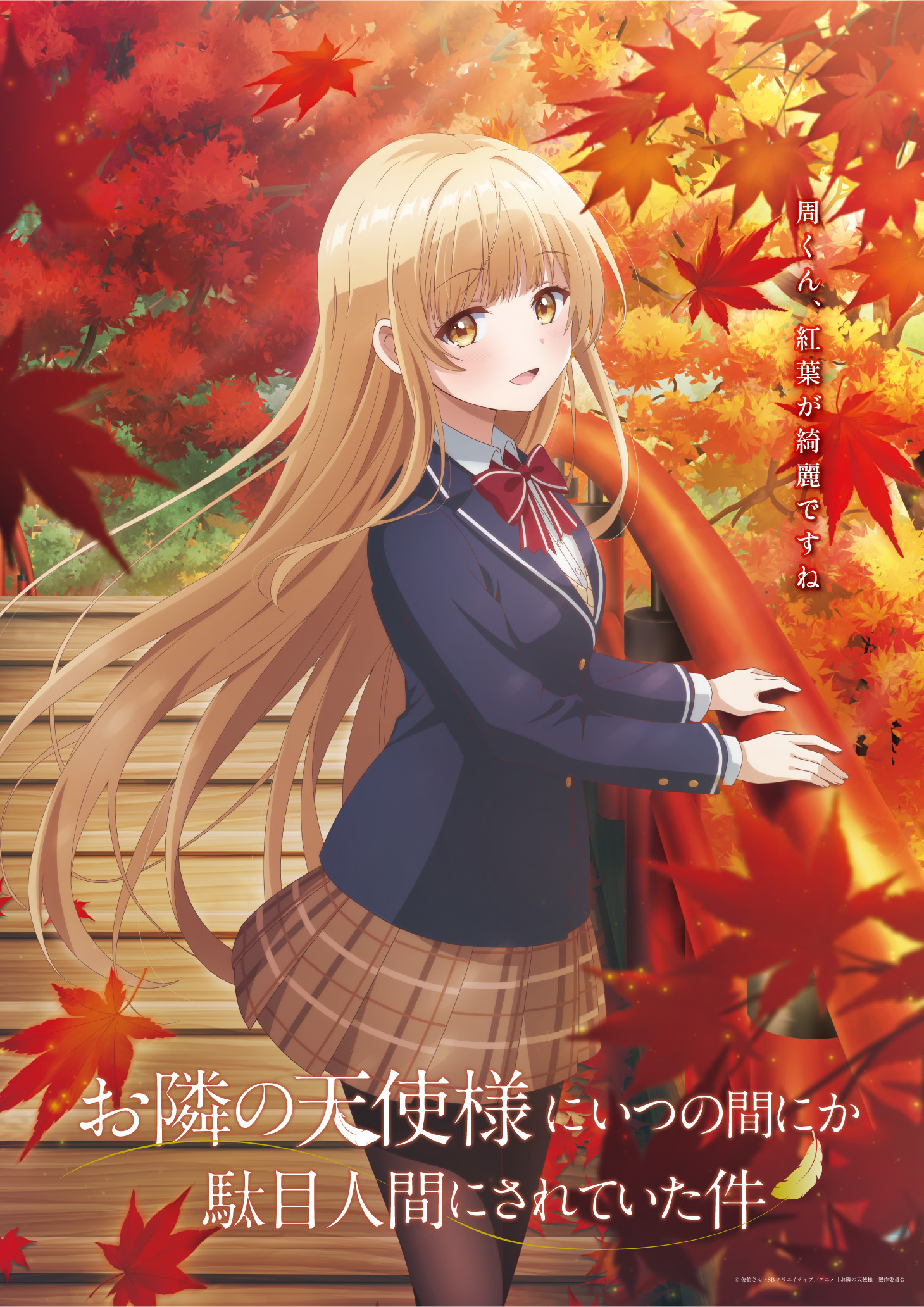 It was also announced that a special livestream for Mahiru's birthday will take place on December 6 from 20:00 JST, featuring voice actors Manaka Iwami and Taito Ban, along with new information about the anime.
Kenichi Imaizumi (After School Dice Club) is in the director's chair for The Angel Next Door Spoils Me Rotten, with Keiichiro Ochi (The Quintessential Quintuplets) writing the series composition based on Saekisan's original light novels, Takayuki Noguchi (Queen's Blade) adapting Hanekoto's original character designs for animation and Moe Hyuga (Steins;Gate 0) providing the music. The series will be produced at Project No.9 and is scheduled to broadcast in January 2023.
RELATED: The Angel Next Door Spoils Me Rotten Anime Gets Witchy in Halloween Visual
The original The Angel Next Door Spoils Me Rotten novels were written on the Shosetsuka ni Naro user uploaded novel site by Saekisan before being picked up by GA Bunko and released as a light novel with illustrations by Hanekoto. Six (plus an extra volume) light novels have been released in Japan, with three released in English by Yen Press, which describes the series as such:
Mahiru is a beautiful girl whose classmates all call her an "angel." Not only is she a star athlete with perfect grades—she's also drop-dead gorgeous. Amane' an average guy and self-admitted slob' has never thought much of the divine beauty' despite attending the same school. Everything changes, however' when he happens to see Mahiru sitting alone in a park during a rainstorm. Thus begins the strange relationship between this incredibly unlikely pair!
Source: Comic Natalie

Der shy man behind @Shymander, Liam is a timezone-fluid Aussie with a distinct fondness for anime, Eurovision and creating odd stats projects despite hating math.