The rhodolite garnet and pearl jewelry piece will be on display during the series's 50th anniversary exhibition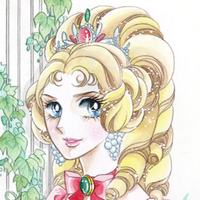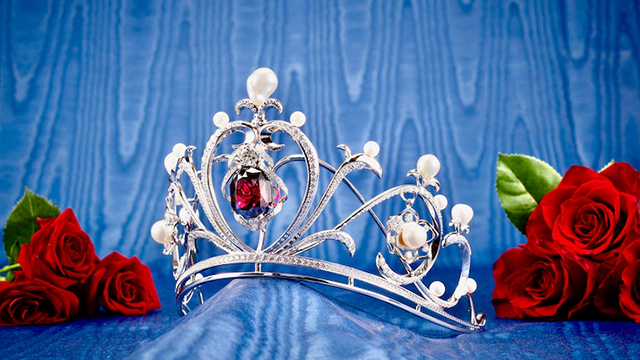 The 50th anniversary Rose of Versailles exhibition kicks off this week, letting fans immerse themselves in the elegance of Riyoko Ikeda's classic manga. Among the pieces on display will be recreations of clothing pieces from the series... including a platinum tiara studded with gems.
The tiara is inspired by the ones worn by Marie Antoinette in the manga and anime, rather than any particular piece from her collection. However, it does hold to one major aspect of 18th century fashion, in that the central gemstone can be removed and swapped out.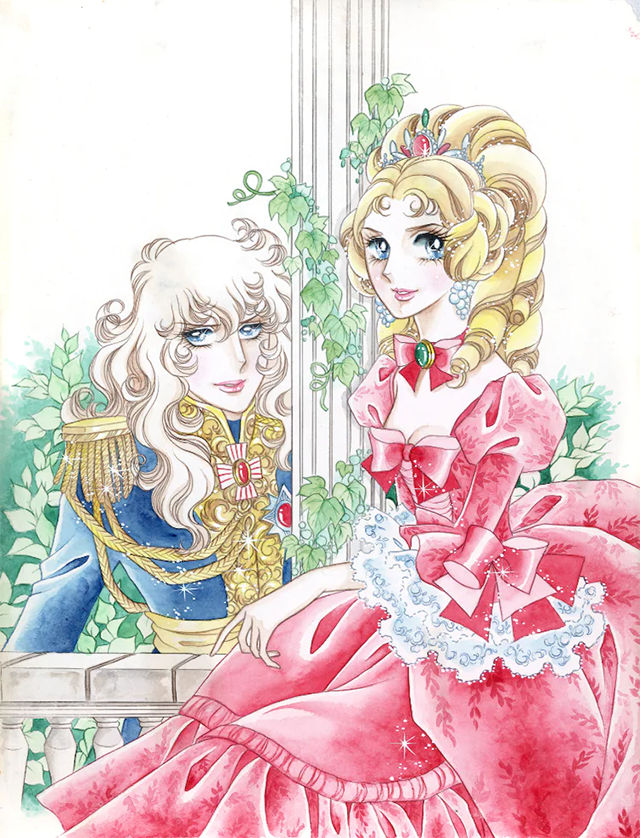 That central gemstone is an 83.12-carat rhodolite garnet, with an image of rose petals inside: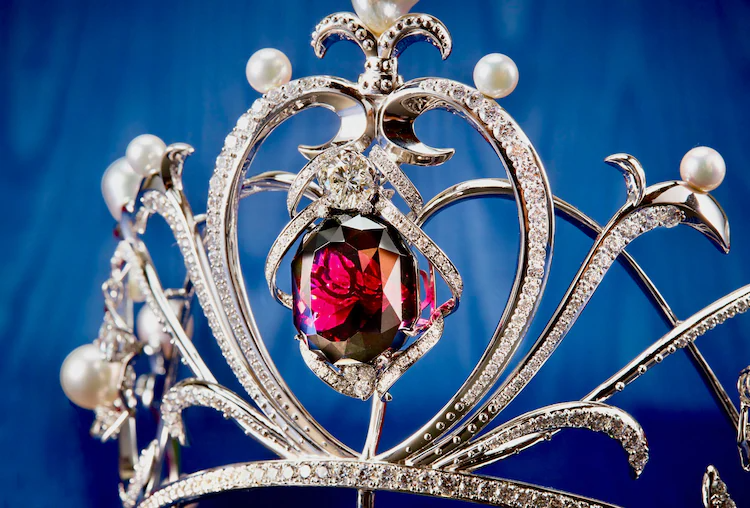 RELATED: The Rose of Versailles's Oscar and Marie Antoinette Get Stylish Pumps in New mayla Collaboration
The rest of the platinum tiara sports 17 South Sea pearls, as well as 10.21 carats' worth of diamonds.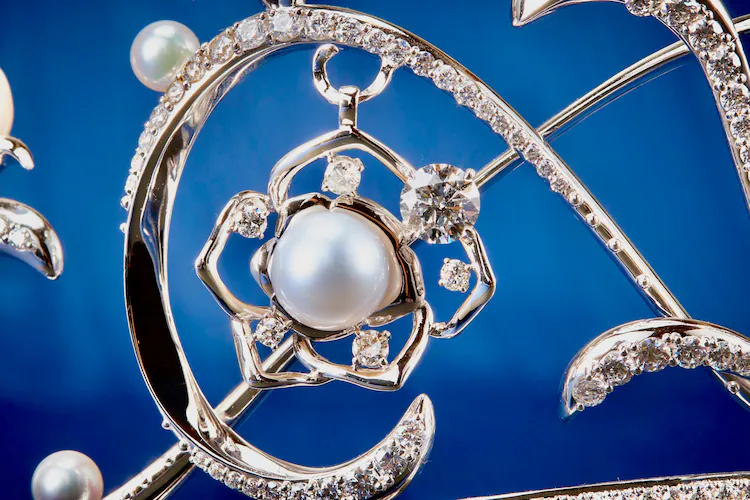 Jewelry designer Yuuko Yagi explains that the inspiration for the choice of gemstones comes from the historical Marie Antoinette, who tended toward wearing strings of pearls and a garnet necklace. Craftsman Yutaka Tanaka worked rose and thorn imagery into multiple aspects of the design. All told, the tiara took about a year to make.
The tiara will be on display during the exhibition, and can be bought... for 100 million yen (tax not included). That's just under a quarter of a million dollars.
If that's a little rich for your blood, there will also be "jewelry pictures" on sale—artwork set with precious gems: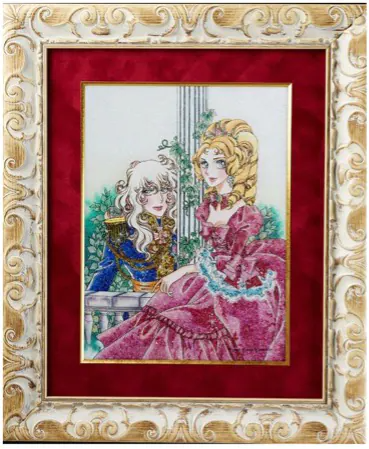 RELATED: The Rose of Versailles Gets Movie to Celebrate 50th Anniversary
The 50th anniversary exhibition for The Rose of Versailles kicks off tomorrow, November 30, at Hankyu Umeda in Osaka.
Source: Comic Natalie
© Riyoko Ikeda Productions

------
Kara Dennison is an author of fiction and non-fiction, avid tabletop gamer, and regular Otaku USA Magazine features writer. Follow her on Twitter @RubyCosmos, and read more at KaraDennison.com.