Crunchyroll will stream the new series from studio Orange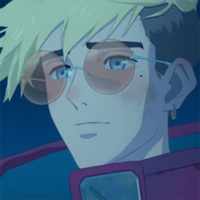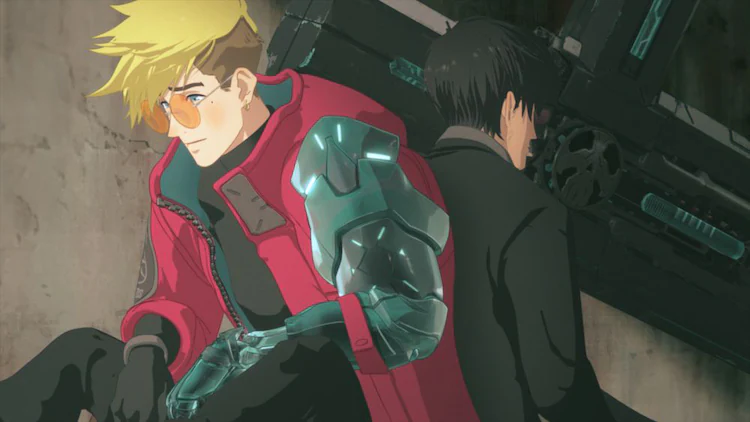 Following the TRIGUN STAMPEDE cast talk show and three-episode premiere held in Japan today, the official website and accounts released a brand-new trailer, previewing both theme songs and revealing a January 7 at 23:00 JST broadcast premiere for the much-anticipated anime.
Kvi Baba performs "TOMBI" for the opening theme, followed by Salyu x haruka nakamura with "Hoshi no Kuzu α​" for the ending theme.
Main Trailer
【メインPV解禁】
ゼロからあらゆる物質を生み出す生体動力炉"プラント"の連続強奪事件にかかわるヴァッシュと双子の兄・ナイヴズ。彼らが向き合う先にある運命とは…
圧倒的な映像美で描かれるアクションシーンも満載のメインPV、是非お楽しみくださいhttps://t.co/Kdms1yIliQ#TRIGUN #トライガン pic.twitter.com/KuNJkMqInk

— 『TRIGUN STAMPEDE』アニメ公式 (@trigun_anime) December 3, 2022
RELATED: TRIGUN STAMPEDE Increases Its Bounty in Third TV Anime Trailer
The cast and staff for the series include:
Director: Kenji Muto (Land of the Lustrous episode director)
Original Story: Takehiko Oki
Series Composition: Shin Okashima, Tatsuro Inamoto, Yoshihisa Ueda
Original Character Design: Kouji Tajima (GANTZ:0 character artist)
Music: Tatsuya Kato (Revue Starlight)
Animation Production: Orange
Vash the Stampede voiced by Yoshitsugu Matsuoka (Inosuke Hashibara in Demon Slayer: Kimetsu no Yaiba)
Young Vash voiced by Tomoyo Kurosawa (Phosphophyllite in Land of the Lustrous)
Millions Knives voiced by Junya Ikeda (Jo Kido in Digimon Adventure tri.)
Young Knives voiced by Yumiri Hanamori (Nadeshiko Kagamihara in Laid-Back Camp)
Rem Saverem voiced by Maaya Sakamoto (Hitomi Kanzaki in The Vision of Escaflowne)
Meryl Stryfe voiced by Sakura Ando (Legom in BEASTARS)
Roberto De Niro voiced by Kenji Matsuda (Kamen Rider Zanki in Kamen Rider Hibiki)
Nicholas D. Wolfwood voiced by Yoshimasa Hosoya (Fumikage Tokoyami in My Hero Academia)
Legato Bluesummers voiced by Koki Uchiyama (Tomura Shigaraki in My Hero Academia)
Zazie the Beast voiced by TARAKO (Melody in Hunter x Hunter (1999))
William Conrad voiced by Ryusei Nakao (Frieza in the Dragon Ball franchise)
TRIGUN STAMPEDE will stream on Crunchyroll as it airs when the series premieres in January 2023 worldwide excluding Asia, but including the Philippines, Singapore, India, Pakistan, Bhutan, Sri Lanka, Bangladesh, Nepal, Kazakhstan and Kyrgyzstan.
Source: Comic Natalie

Der shy man behind @Shymander, Liam is a timezone-fluid Aussie with a distinct fondness for anime, Eurovision and creating odd stats projects despite hating math.