Series to premiere on January 8 in Japan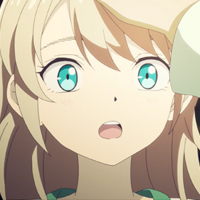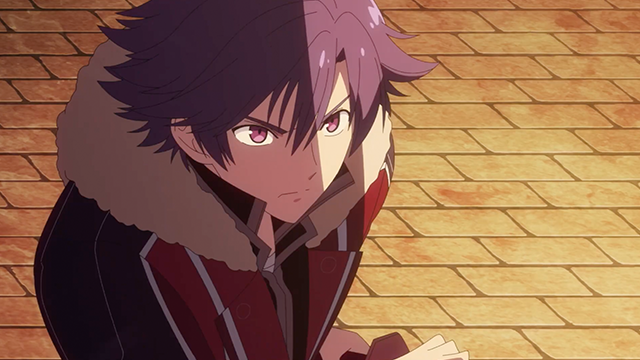 The official website for the upcoming The Legend of Heroes: Trails of Cold Steel - Northern War anime released its second official trailer today, showcasing the opening theme "The story so far" performed by Chisato Akita, as well as confirming the series will premiere on January 8 in Japan.
『The Legend of Heroes
  閃の軌跡 Northern War』
 
 ◤ 第二弾PV解禁 ◢
┈┈┈┈┈┈┈┈┈┈┈┈┈┈
⚔️1月8日(日)より放送開始⚔️
┈┈┈┈┈┈┈┈┈┈┈┈┈┈https://t.co/VMi0aaySBV#閃の軌跡NW#小市眞琴 #中村悠一 #ブリドカットセーラ恵美 #小野友樹 #内山昂輝 #水瀬いのり pic.twitter.com/spfOWOHm8R

— TVアニメ『The Legend of Heroes 閃の軌跡 Northern War』 (@sen_animejp) December 3, 2022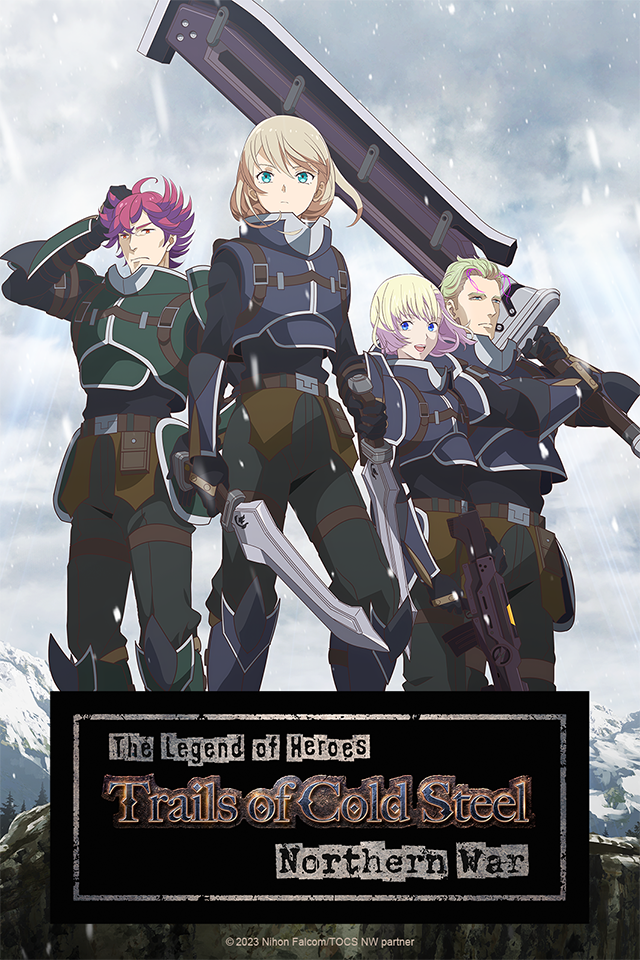 The staff and cast include:
Director: Hidekazu Sato (Basquash!)
Animation Story Research: Mao Emura
Series Composition: Hideki Ryoga, Mao Emura
Original Character Designer: Shoji Hara (PriPara)
Character Designer: Mina Osawa (

given

)
Animation Production: Tatsunoko Production
Lavian Winslet voiced by Makoto Koichi (Sakura Otome in

Lycoris Recoil

)
Martin S. Robinson voiced by Yuichi Nakamura (Gray Fullbuster in

Fairy Tail

)
Iseria Frost voiced by Sarah Emi Bridcutt (Yuzuru Yamai in

Date A Live

)
Talion Drake voiced by Yuki Ono (Louis in BEASTARS)
Rean Schwarzer voiced by Koki Uchiyama (Tomura Shigaraki in

My Hero Academia

)
Altina Orion voiced by Inori Minase (Itsuki Nakano in

The Quintessential Quintuplets

)
Glark Grommash voiced by Haruhiko Jo (Hector Barbossa in Kingdom Hearts)
Jayna Storm voiced by Mie Sonozaki (Madame Kurenai in EDENS ZERO)
Rogan Mugart voiced by Takayuki Kondo (Phoenix Wright in Phoenix Wright: Ace Attorney)
Ivano voiced by Jun Fukushima (Kazuma in

KONOSUBA -God's blessing on this wonderful world!

)
Tak voiced by Ryuichi Kijima (Mitsuki in

BORUTO: NARUTO NEXT GENERATIONS

)
The series was originally announced in March 2021. Crunchyroll will stream the series to users worldwide (excluding Asia) when it premieres in January. Crunchyroll describes the series:
Septian Calendar Year 1205.
Lavi was born in North Ambria, the poorest region in the northwestern Zemuria. She enlists in the Northern Jaegers, the largest in the continent, to protect her hometown and distinguish herself from her grandfather Vlad, who was once a hero but betrayed North Ambria.
Her devotion to her missions often earned her violations of regulations, and one day, she is ordered to assemble a platoon with Martin, Iseria, and Talion for an impossible spy mission to Erebonia to gather information on the "Imperial Hero" a mysterious threat to North Ambria.
Source: The Legend of Heroes: Trails of Cold Steel - Northern War official Twitter

---
Kyle Cardine is a Managing Editor for Crunchyroll. You can find his Twitter here.