Over a million votes have already been cast!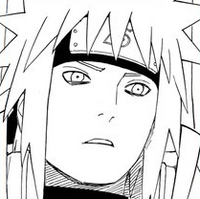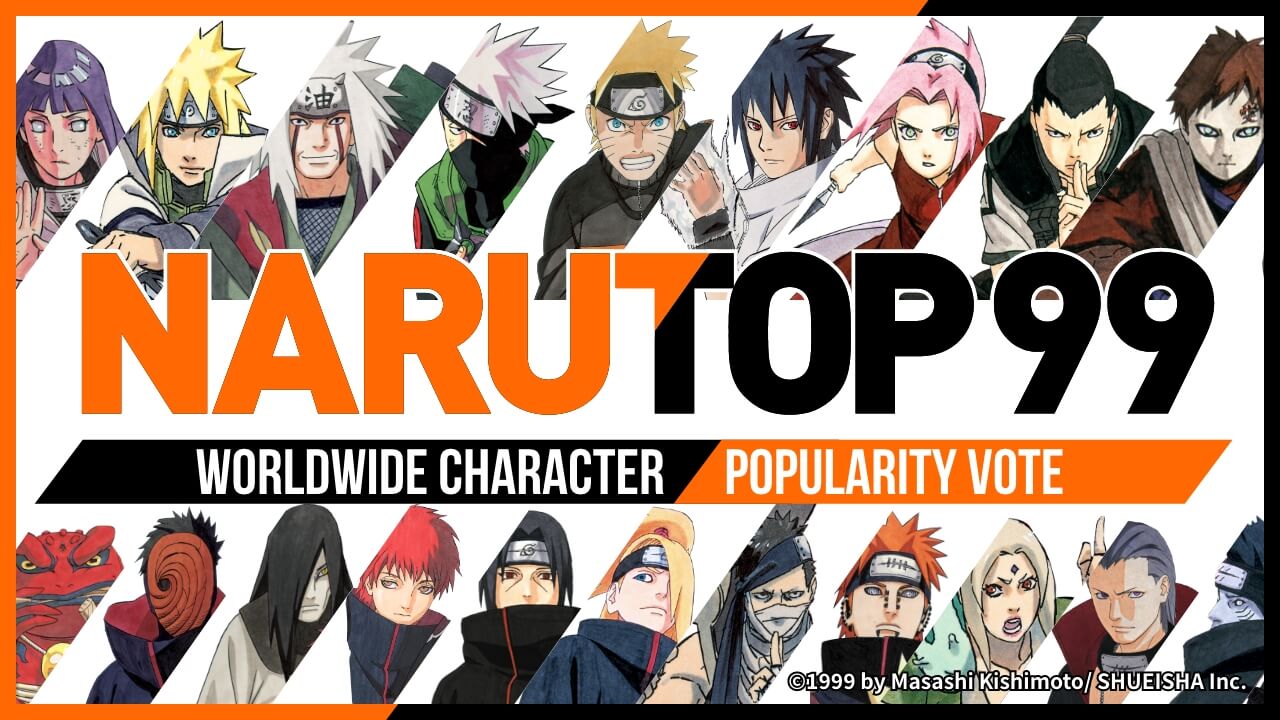 An all-new ninja war is being waged right now, but rather than executing shinobi techniques from tree branch to tree branch, the field of battle is online in the Naruto global character popularity poll called NARUTOP99. And after a week of collecting votes from fans all over the world, totaling up to a whopping one million and counting, the current ranking has been revealed:
1. Minato Namikaze (Fourth Hokage)
2. Itachi Uchiha
3. Shisui Uchiha
4. Naruto Uzumaki
5. Kakashi Hatake
6. Madara Uchiha
7. Jiraiya
8. Sasuke Uchiha
9. Sakura Haruno
10. Obita Uchiha
Preliminary Results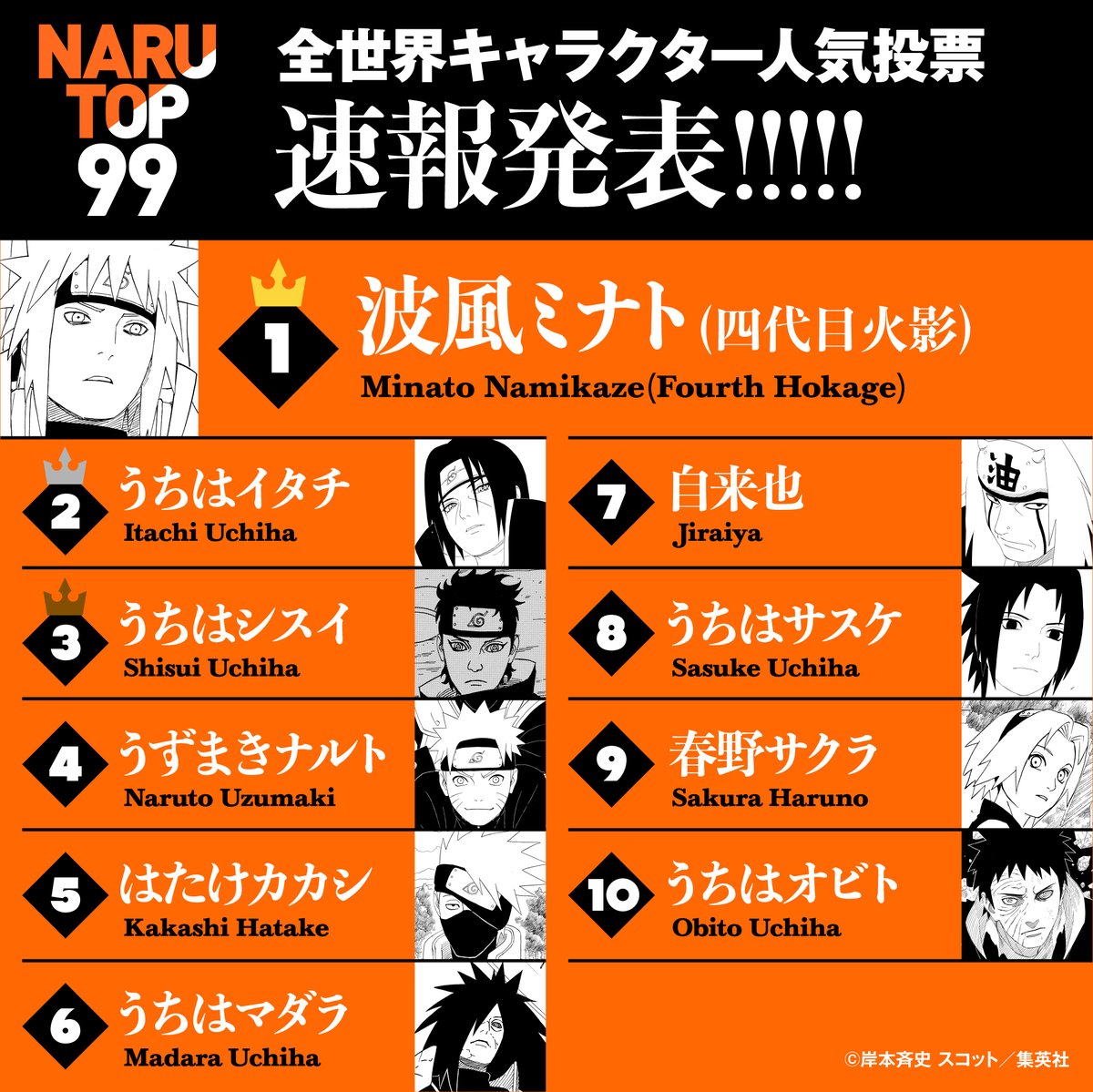 #NARUTOP99 速報発表!

投票総数は早くも100万票突破!
栄えある速報1位を獲得したのは・・・?

最終結果はまだまだ分からない!

引き続き投票をお待ちしています↓https://t.co/KpGO3QIp7U pic.twitter.com/pIuJWQyAE9

— NARUTO・BORUTO【原作公式】 (@NARUTO_kousiki) December 23, 2022
RELATED: Naruto Opens Global Character Popularity Poll, Masashi Kishimoto to Draw Manga Based on Winner
Fans around the world have a chance to vote on their favorite characters between now and January 31, 2023, and series creator Masashi Kishimoto will even draw a short manga based on the number one character.
The top 20 characters will be made into figures by Bandai, and Kishimoto will also create illustrations for them. Fans are able to vote once per day for any character, with the site updating at midnight Japan time every day so you can vote all over again. The results will be announced in April 2023 and posted on the special NARUTOP99 website.
Kishimoto shared the following message:
NARUTO has done many character popularity surveys in Japan's Shonen Jump magazine, but this is our first time doing a vote on a global scale, so I'm excited to see which characters will make it to the top ranks!
I'm eagerly awaiting lots of votes from fans around the world!!
Have you been supporting your faves in the poll so far? Let us know in the comments below!
Source: Official Twitter

Der shy man behind @Shymander, Liam is a timezone-fluid Aussie with a distinct fondness for anime, Eurovision and creating odd stats projects despite hating math.