The campaign has already doubled the initial goal of 3 million yen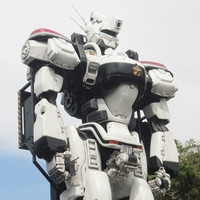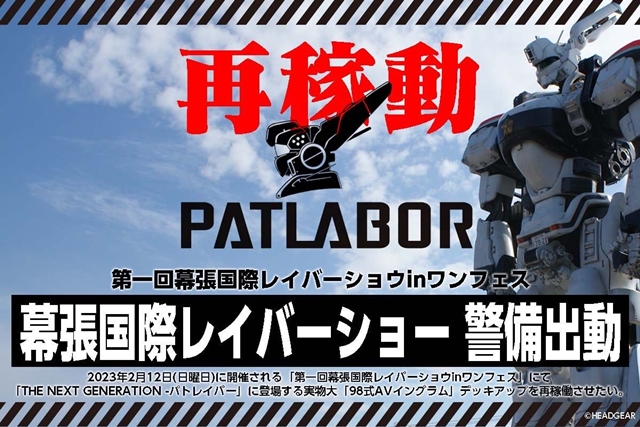 As reported in the past, the 1/1 scale replica of AV-98 Ingram was originally made for The Next Generation -Patlabor- live-action film series in 2014 and exhibited in various places in Japan to promote it. However, due to the COVID-19 pandemic, its "deck-up" event has been cancelled for about three years, and Ingram and the trailer need to be restored and inspected before they can be in operation again.
With the goal of a deck-up event at the forthcoming Wonder Festival Winter 2023 in February 2023, a crowdfunding campaign was planned to raise support for their restoration. The campaign launched on December 26 and immediately reached its initial goal of three million yen (22,435 USD) in just one day.
As of this writing, its has already collected 6,080,070 yen (45,468 USD) from 153 supporters, which is 202 percent of its initial goal. The campaign is scheduled to continue until February 6, 2023, and the maintenance will be updated weekly on the crowdfunding page and on the Mobile Police Patlabor franchise's official Twitter (@patlabor0810).
????一晩で!!目標額達成!????

早速ご支援くださった皆様ありがとうございます!
運営一同驚いております…!

お返しのいくつかは既に限定数に達してしまっているものもありますが
【2月6日まで】まだまだ募集中ですので、今からの方もぜひご検討ください!!https://t.co/r8wC1U5uuF https://t.co/dpR54LgVFP pic.twitter.com/dSoUYyLyUk

— 機動警察パトレイバー公式 (@patlabor0810) December 27, 2022
---
Photos from Kyoto International Manga Anime Fair 2014 in September 2014:
*all of the photos were taken by Mikikazu Komatsu with the event organizer's permission
---
Sources: Genco press release, "Mobile Police Patlabor" official Twitter
©HEADGEAR