Watch a 6-minute preview of the upcoming light novel adaptation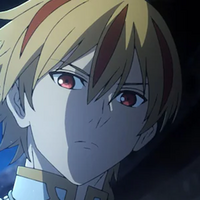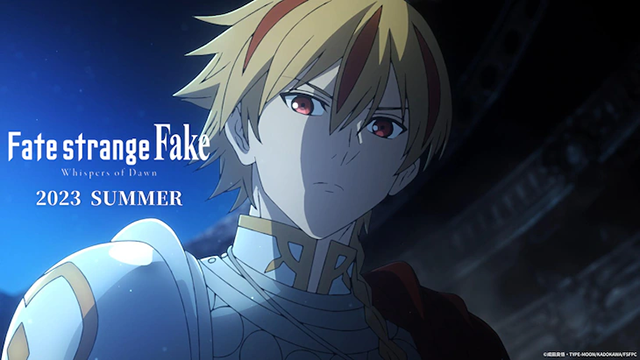 2022 was meant to close out with Fate/strange Fake -Whispers of Dawn-, an anime special detailing a fake Holy Grail War in the U.S. While the full special was put off, we do get a New Year's treat—six minutes of footage, plus more information about the upcoming premiere!
The premiere was reported as being delayed due to unavoidable production issues. Initially intended as part of this year's Fate Project New Year's Eve Special, the anime project still got plenty of rep during the event. Viewers were treated to a preview of the upcoming special, including the summoning of fan-favorite Heroic Spirit Gilgamesh and moments from later in the special:
RELATED: Fate/strange Fake -Whispers of Dawn- Anime Special Postponed Due to "Unavoidable Production Circumstances"
The preview also gives us a sample of the special's opening theme, "FAKEit" by SawanoHiroyuki[nZk]. Sawano also gave a special live performance during the New Year's Eve special.
In addition, more cast was announced for the special:
Ayaka Sajyou: Kana Hanazawa (Ichika Nakano in The Quintessential Quintuplets)
Saber: Yuki Ono (John H. Watson in Moriarty the Patriot)
Tine Chelc: Sumire Morohoshi (Emma in THE PROMISED NEVERLAND)
Tsubaki Kuruoka: Aoi Koga (Kaguya Shinomiya in KAGUYA-SAMA: LOVE IS WAR)
Orlando Reeve: Wataru Hatano (Metal Bat in One-Punch Man)
Caster: Showtaro Morikubo (Shikamaru Nara in Naruto)
Flat Escardos: Yoshitsugu Matsuoka (Bell Cranell in Is It Wrong to Try to Pick up Girls in a Dungeon?)
Berserker: Kenyu Horiuchi (Dr. Franxx in DARLING in the FRANXX)
Jester Karture: Tatsumaru Tachibana (Animus in Lucifer and the Biscuit Hammer)
Assassin: Lynn (Princess Hibana in Fire Force)
Francesca Prelati: Maaya Uchida (Shinobu Miyaku in Urusei Yatsura)
Faldeus Dioland: Junya Enoki (Yūji Itadori in JUJUTSU KAISEN)
Rohngall: Shunsuke Sakuya (Charlotte Daifuku in One Piece)
Returning to reprise their roles from the Fate franchise are:
Daisuke Namikawa as Lord El-Melloi II
Tomokazu Seki as Archer/Gilgamesh
Yū Kobayashi as Lancer/Enkidu
RELATED: FEATURE: 4 Anime and Manga Series That Use Breathing as a Superpower
Fate/strange Fake -Whispers of the Dawn- is based on the ongoig light novel by Ryohgo Narita, itself based on a setting created for April Fool's Day in 2008. The story follows the progress of a False Holy Grail War in the United States, based on data from Fuyuki's Third Grail War. Due to the attempt at copying the ritual being only partially successful, many things are different—including the definition of "hero" being skewed, leading to unusual Servants being summoned.
The special is now due to air in summer 2023.
© Ryohgo Narita/TYPE-MOON/KADOKAWA/FSFPC
Source: Comic Natalie

------
Kara Dennison is an author of fiction and non-fiction, avid tabletop gamer, and regular Otaku USA Magazine features writer. Follow her on Twitter @RubyCosmos, and read more at KaraDennison.com.