First episode goes live this weekend!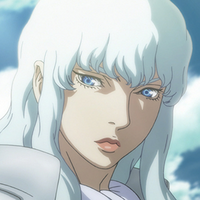 With new cuts provided by the team at Studio 4°C and new music by Susumu Hirasawa and Shiro Sagisu, there's never been a better time to dive back into the gritty world of Kentaro Miura's Berserk than with The Golden Age Arc - Memorial Edition. And starting on Saturday, January 14, you'll be able to join Guts on his ongoing journey in the English dub on Crunchyroll.
Here's the main cast and crew leading the charge:
Cast
Guts voiced by Marc Diraison
Griffith voiced by Kevin T. Collins
Casca voiced by Carrie Keranen
Corkus voiced by Doug Erholtz
Bazuso voiced by Dave B. Mitchell
Louis voiced by Frank Todaro
Gambino voiced by Dave B. Mitchell
Dan voiced by Luis Bermudez
Rickert voiced by Michelle Newman
Riguel voiced by Michael Sorich
Crew
Recording Studio: NYAV Post
ADR Directors: Michael Sinterniklaas, Stephanie Sheh
Key Visual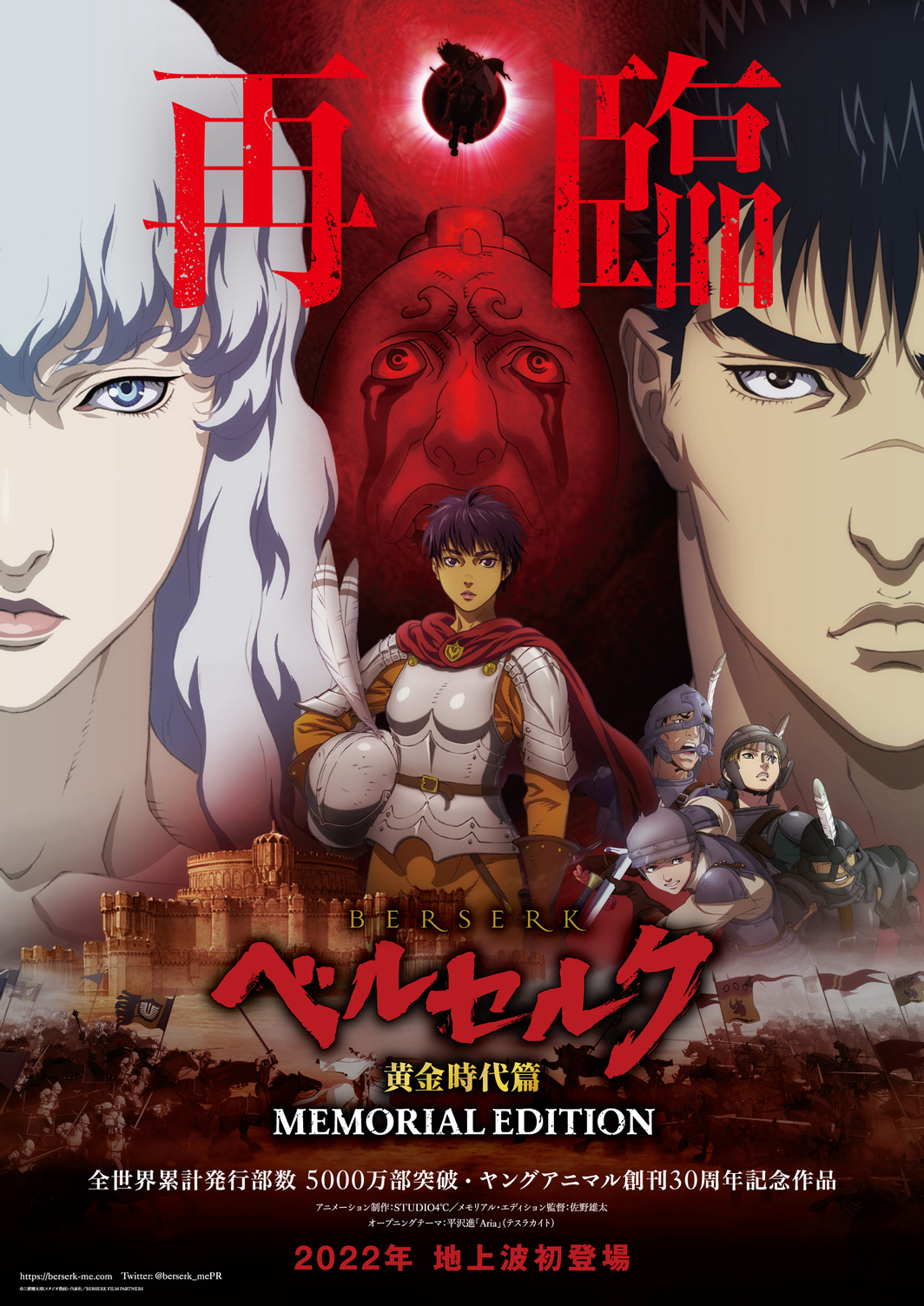 Official Trailer
RELATED: Crunchyroll Reveals Fall 2022 Dub Lineup, Including Chainsaw Man and More
The "Memorial Edition" version of The Golden Age Arc film trilogy is a part of a larger Berserk celebration, which includes a Kentaro Miura exhibition traveling around Japan, as well as the release of the first chapter of the series penned by Studio Gaga (Miura's team of assistants) under the watchful eye of a close friend of Miura's Kouji Mori after the passing of the manga creator last May.
Berserk: The Golden Age Arc's three films were originally released between February 2012 and February 2013 and hail from director Toshiyuki Kubooka at Studio 4°C. If you're a fan of dark fantasy anime, don't miss the English dub when it drops this Saturday, right here on Crunchyroll!
When lone swordsman Guts is defeated in a duel by Griffith, ambitious leader of the Band of the Hawk mercenaries, he now must fight for him. Distrustful of all at first, through hard-fought battles, he soon begins to bond with his new comrades and their leader. As they rise in rank to a full-fledged army, he begins to harbor doubts about a life lived by the blade, unaware a dreadful fate awaits.

Der shy man behind @Shymander, Liam is a timezone-fluid Aussie with a distinct fondness for anime, Eurovision and creating odd stats projects despite hating math.