Performances in Osaka will start tomorrow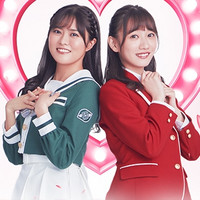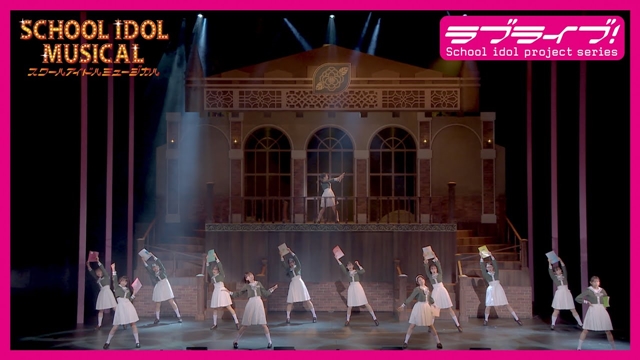 The official YouTube channel for the Love Live! franchise has started streaming a digest clip of the first ten minutes of School Idol Musical, the first musical play inspired by the franchise.
School Idol Musical is not a musical adaptation of the previous Love Live! anime series, but a completely new musical that tells an original coming-of-age drama featuring ten girls from two different girls' schools. Following the successful six-day run at New National Theatre Tokyo's Playhouse in Tokyo from December 10 to 15, 2022, it will also be performed at Umeda Art Theater Main Hall in Osaka from January 25 to 29, 2023. According to the official Twitter, there are no plans to stream or release video products of this musical.
Digest:
#スクールアイドルミュージカル
冒頭ダイジェスト特別公開????

→ https://t.co/uZPksIfx7O

いま、この瞬間、最高の空間を共有しましょう!

本公演の配信&映像商品化の予定はございません。
皆様にお会いできる機会は1/25~29の大阪公演だけ✨
この機会をお見逃しなく…ぜひ劇場でお会いしましょう???? pic.twitter.com/TSF96xmcjM

— 『スクールアイドルミュージカル』公式 (@sim_LoveLive) January 23, 2023
Main visual: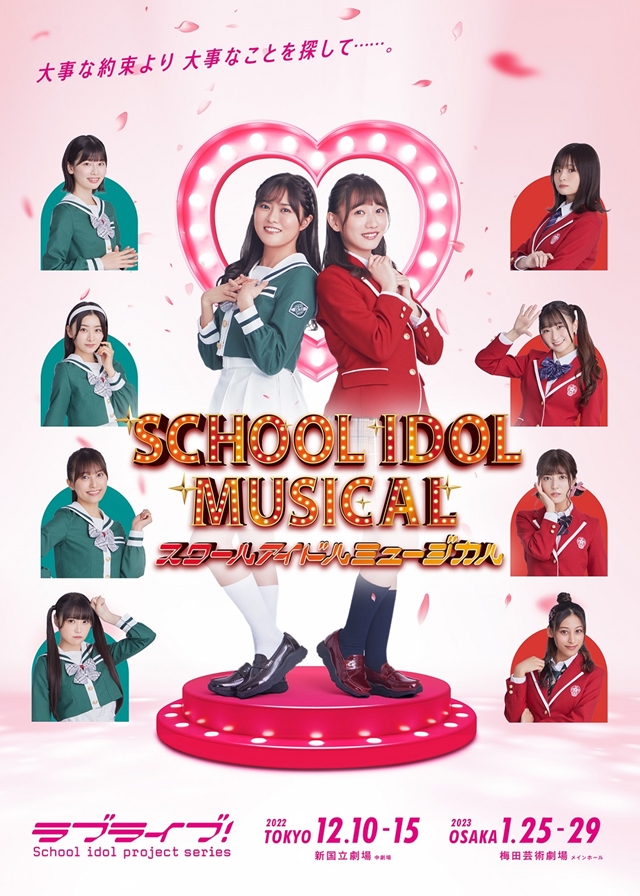 Main cast:
Tsubakisakuhana Girls' High School:
Rurika Tsubaki: Marina Horiuchi
Yuzuha Sumeragi: Nanami Asai
Yukino Hojo: Julia An
Hikaru Aamkusa: Rina Koyama
Maya Mikasa: Minami Sato
Takizakura Girl's Academy:
Anzu Takizawa: Yuuna Sekine
Misuzu Wakatsuki: Mizuki Saiba
Toa Kurusu: Sana Hoshimori
Rena Suzuka: Ibuki Mita
Sayaka Harukaze: Ruri Aoyama
Rehearsal PV:
Theme song "Mikansei Dream!" preview:
CD jacket: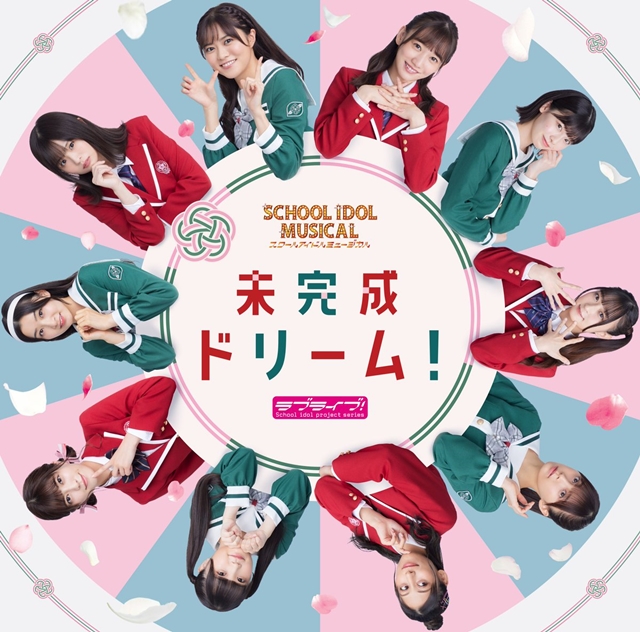 RELATED: Love Live! Franchise Steps into a New Arena with Original Stage Musical
---
Source: "Love Live!" franchise official YouTube channel
©Project Love Live! School Idol Musical