The 20th Precure TV series will premiere in Japan this Sunday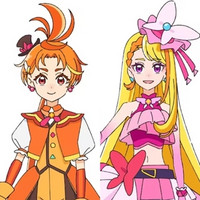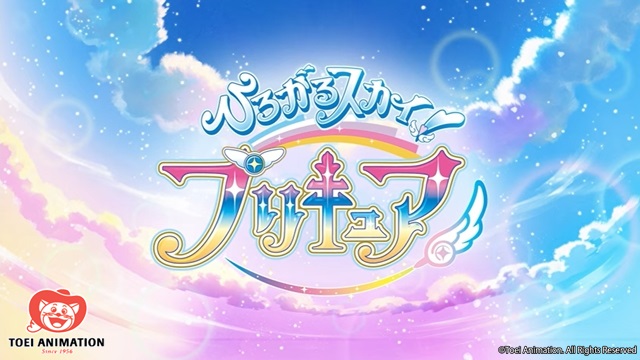 During the online press conference streamed on YouTube today, two more main voice cast for Hirogaru Sky! Precure, the forthcoming 20th installment of Toei Animation's long-running Precure franchise, were announced.
Ayumu Murase (Shoyo Hinata in Haikyu!!) is cast as Cure Wing, and Ayaka Nanase (Reiko in Super Cub) as Cure Butterfly. The two will join the new Precure team along with Akira Sekine (Princess in Princess Principal) as Sora Harewataru / Cure Sky and Ai Kakuma (Isuzu Sento in Amagi Brilliant Park) as Mashiro Nijigaoka / Cure Prism.
As fans know, the first official male Precure in the 20-year-old franchise was Cure Infini (CV: Toshiyuki Someya), who appeared in the 42nd episode of the 15th installment Hugtto! Precure (2018-2019), but Cure Wing, who is 12 yeas old, is the first male Precure to appear as a main regular character.
Meanwhile, Cure Butterfly's age was announced as 18, so she will also be the first regular adult female Precure in the franchise, as the age of adulthood in Japan was changed from 20 to 18 in April 2022.
Online press conference:
Cure Wing: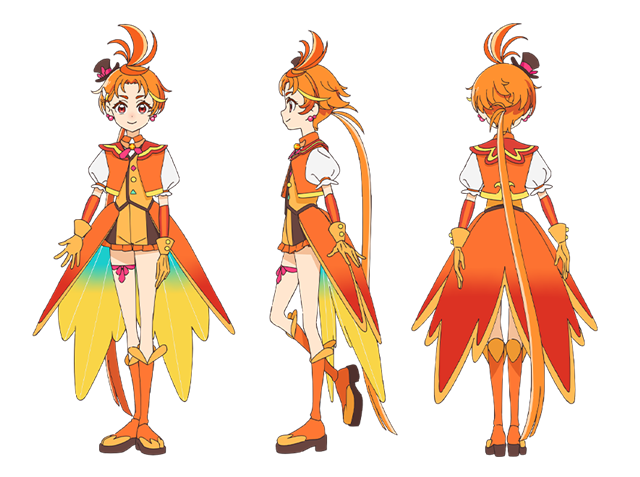 Message from Ayumu Murase on Twitter:
Go! Princess Precure was my first encounter with Precure. It made me think about what a dream is, and above all, I was encouraged from the way Precures did their best and stood up even when they were discouraged. With the courage given to me by Cure Flora! I will stand by Cure Wing with all my heart so that I can be someone's courage this time!
僕のプリキュアとの出会いは、Go!プリンセスプリキュアでした。
夢とは何かを考えさせられ、そして何よりプリキュアの一生懸命で、挫けても立ち上がる姿に勇気を貰いました。
キュアフローラから貰った勇気を胸に!今度は自分が誰かの勇気になれるよう、誠心誠意キュアウィングに寄り添っていきます! https://t.co/jNonJPhKUd

— 村瀬歩 (@murase_pipipi) February 1, 2023
Cure Butterfly: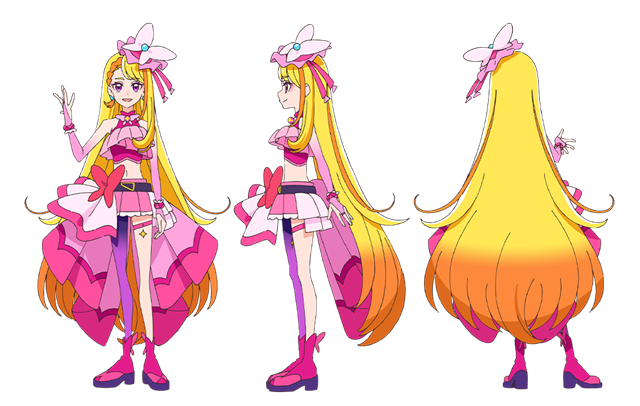 Message from Ayaka Nanase on Twitter:
I will be the voice of Cure Butterfly in Hirogaru Sky! Precure, which will start airing on February 5, 2023 at 8:30 a.m. It is a great honor for me to be a part of this historic franchise that is celebrating its 20th anniversary, just like a dream. I would appreciate your support!
*お知らせ*
2023年2月5日あさ8時30分から放送開始の『ひろがるスカイ!プリキュア』にて、キュアバタフライの声を担当させて頂くことになりました…!!

20周年という歴史のある作品に私も携わることが出来てとても光栄で夢のようです。
よろしくお願い致します????✨ #ひろプリ https://t.co/LfNOETQQYi

— 七瀬彩夏 (@_ayaka_nanase) February 1, 2023
RELATED: 20th Precure Series Hirogaru Sky! Precure Unveils Character Visuals, Main VAs & Staff
Following the 19th installment Delicious Party Pretty Cure, Hirogaru Sky! Precure is set to premiere in Japan on February 5, 2023.
Teaser trailer:
Key visual: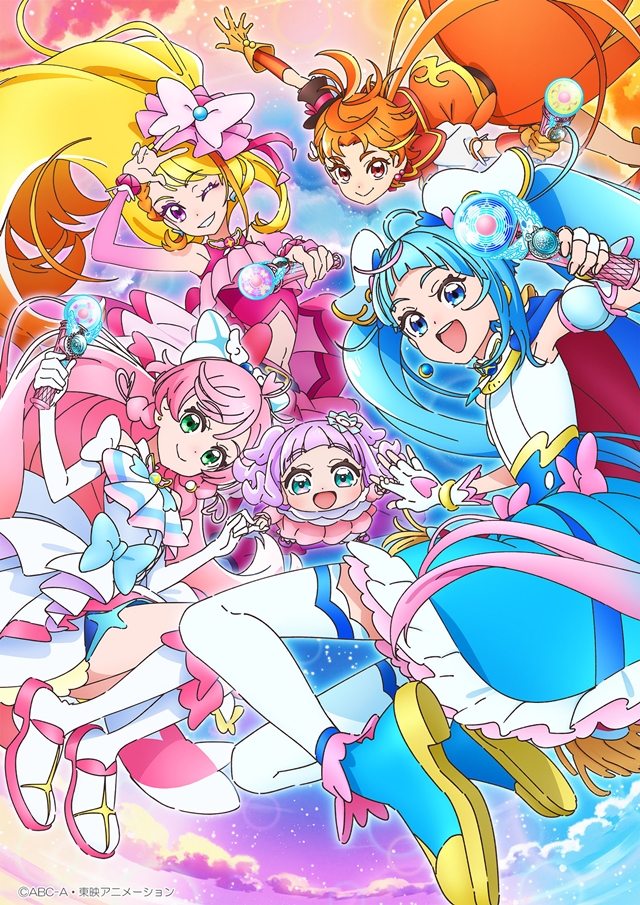 ---
Sources: "Hirogaru Sky! Precure" official website, Ayumu Murase Twitter, Ayaka Nanase Twitter
©ABC-A, Toei Animation