Get battle-ready yourself with some incredible merch!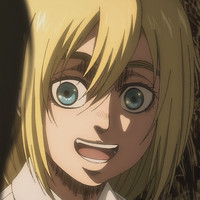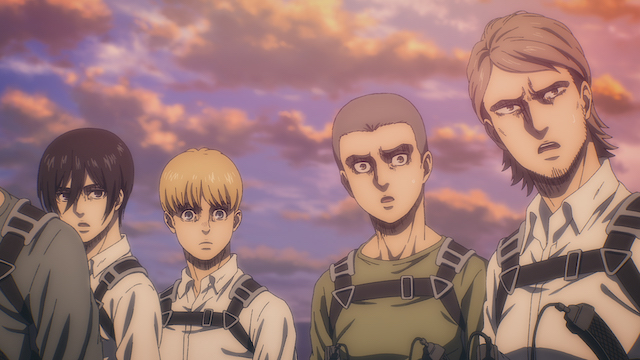 Looking for Attack on Titan merchandise while you stream the show on Crunchyroll? We've got you covered. We've picked out our favorite Attack on Titan clothing, figures, and home video from the Crunchyroll Store and brought them together in one place. So, peek out the window to make sure you're safe from roaming Titans and settle in to see what strikes your fancy.

Exclusive Attack on Titan Apparel

One exclusive piece of clothing isn't enough…we need variety! That's why when it came to choosing Attack on Titan exclusives, we went with a variety of different styles and options, including a long sleeve tee, regular T-shirt and sweatshirt. Now you can clothe yourself in Attack on Titan apparel all year round. Choose your favorite design, or get them all!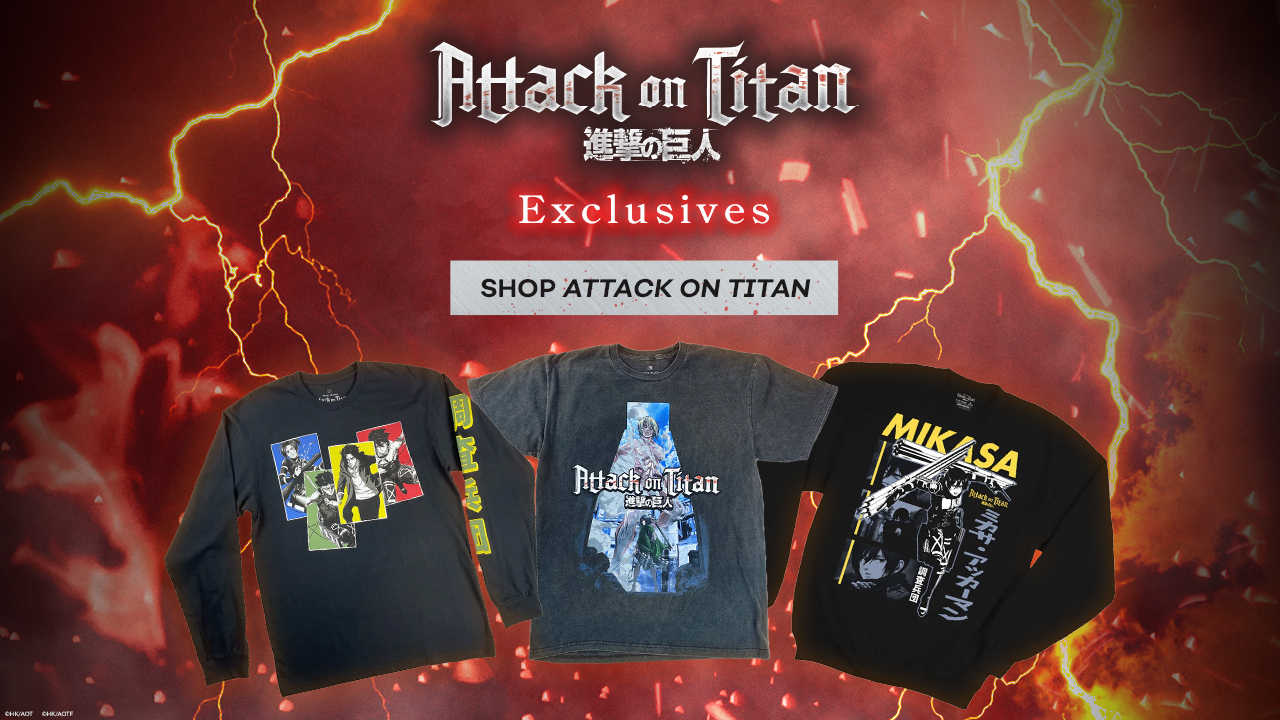 Formal Levi Funko POP!

The first item on this list is one of our favorites because it's exclusive to the Crunchyroll Store, and it also depicts one of our favorite characters in a way that makes it look like he stepped right out of the anime. The Formal Levi Funko POP! exudes confidence in a casual animated stance that could possibly even intimidate a Titan.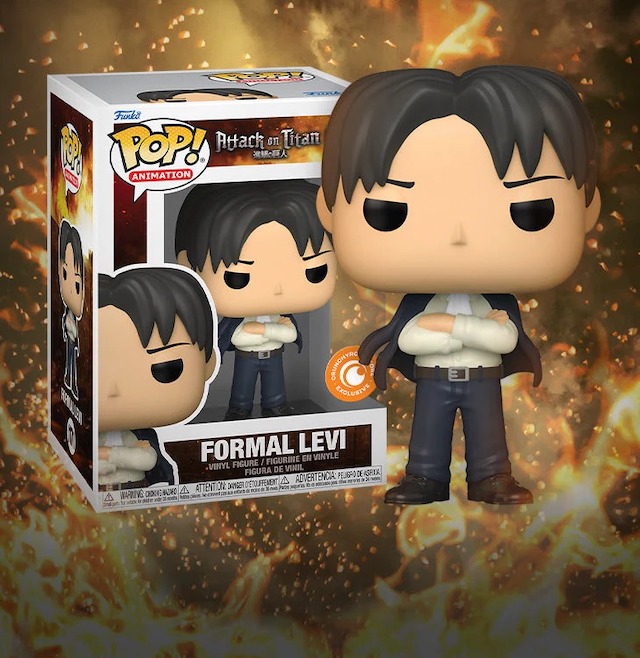 Eren Jaeger POP UP PARADE Figure

Another of our top picks also captures a dramatic moment in a figure. This time it's Eren Jaeger putting on his jacket. Obviously, he's getting ready for something epic, but to find out what, you'll just have to catch up on the series.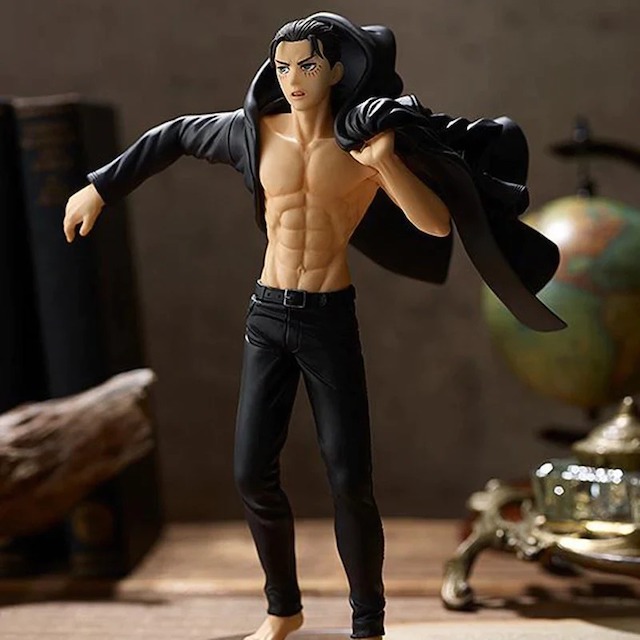 Attack on Titan Final Season Part 2 – Blu-ray & DVD – Limited Edition

Crunchyroll makes it easy to stream your favorite anime, but some series stand out so much that you want to own a physical copy too. (Not to mention gain access to the special features and limited-edition goodies.) Attack on Titan is definitely one of those series that makes us want to watch it again and again in all forms. Stream it, buy it, own it. We'll always come back for more.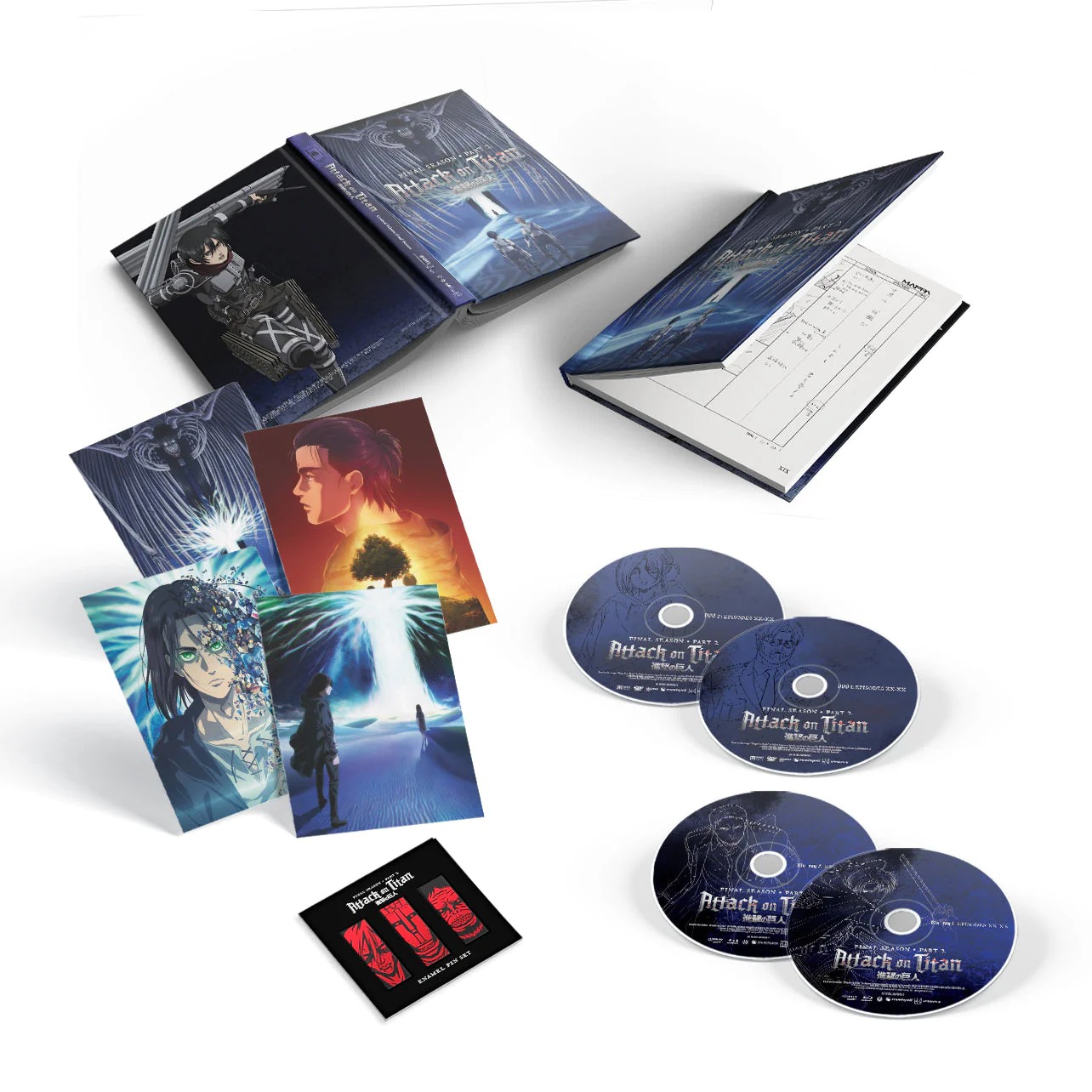 Surround yourself with Attack on Titan exclusives, clothing, figures, and media by shopping while you stream. And if you're looking for even more Attack on Titan anime merch, check out the Crunchyroll Store.