Her own spin-off anime is coming to Crunchyroll soon!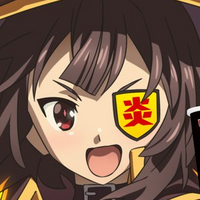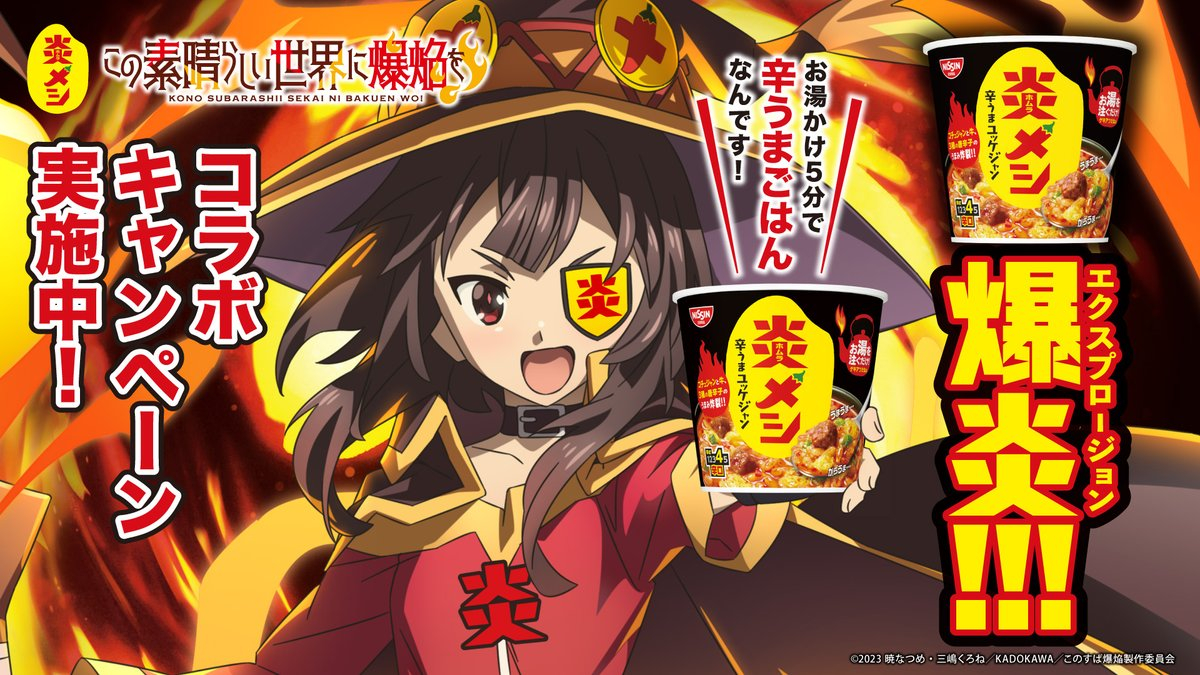 KONOSUBA - An Explosion on This Wonderful World is coming in hot, hot, hot again today, announcing a collaboration with the newly released "Nissin Enmeshi" spicy cup noodle variety and a supporting Megumin-centric campaign.
On top of the above visual and amusing trailer below, the campaign includes a chance to win a poster signed by Megumin's voice actress Rie Takahashi and several themed merch items, such as a tapestry and a mug. Entrants must purchase two Nissin Enmeshi products from certain stores and upload a photo of the receipt to enter.
【オリジナルコラボアニメ公開】
今回の #炎メシ爆炎キャンペーン を記念して、「#このすば 」豪華声優陣の方々にも、全面協力してもらったオリジナルコラボアニメを公開だ。
ココでしか見られないめぐみんの爆"炎"魔法は必見だぜ!#炎メシ #ホムラメシ #高橋李依 #豊崎愛生 #チョー #安元洋貴 pic.twitter.com/x0MaCW6ry1

— カレーメシくん (@currymeshikun) March 20, 2023
RELATED: KONOSUBA - An Explosion on This Wonderful World Anime Streams on Crunchyroll in April
Based on the light novels by Natsume Akatsuki and Masahito Watari, KONOSUBA: An Explosion on This Wonderful World! is being directed by Yujiro Abe (Kaguya-sama: Love is War episode director) at studio Drive (VLAD LOVE) under the supervision of main series director Takaomi Kanasaki, with the return of Makoto Uezu as series composer and Koichi Kikuta as character designer as well.
Synopsis:
This feisty young wizard will stop at nothing to master the spell that saved her life: Explosion! Megumin, the "Greatest Genius of the Crimson Magic Clan," has chosen to devote her studies to the powerful offensive magic used by her mysterious savior. Then one day, her little sister finds a black kitten in the woods. But this cat isn't just a new furry friend—she's the key to awakening a Dark God!
A third season of the main series is also currently in production at studio Drive.
Source: Curry Meshi-kun on Twitter, Press Release

Der shy man behind @Shymander, Liam is a timezone-fluid Aussie with a distinct fondness for anime, Eurovision and creating odd stats projects despite hating math.