The anticipated Makoto Shinkai film hits theaters starting April 14 in North America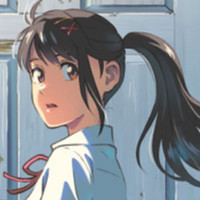 Get ready for a journey like no other! Crunchyroll has officially announced the cast and crew that will be road-tripping along for the Suzume English dub, including Nichole Sakura (Superstore, Shameless) taking on the role of main character Suzume in this coming-of-age adventure.
RELATED: Crunchyroll Reveals Global Theatrical Dates for Makoto Shinkai's Suzume Anime Film
The film officially hits theaters starting April 14 in North America, which means the latest film from legendary director Makoto Shinkai is almost here! Check out the cast and crew list for the Suzume English dub below, and let us know if you'll be in the theater on opening day! You won't want to miss it.
Suzume English Dub Cast
Suzume Iwato voiced by Nichole Sakura (Superstore, Shameless)
Souta Munakata voiced by Josh Keaton (The Spectacular Spider-Man, Voltron: Legendary Defender)
Tamaki Iwato voiced by Jennifer Sun Bell (Genshin Impact, TrollsTopia)
Tomoya Serizawa voiced by Joe Zieja (Fire Emblem: Three Houses,

Ascendance of a Bookworm

)
Daijin voiced by Lena Josephine Marano
Suzume (Young) voiced by Bennett Hetrick
Chika Amabe voiced by Rosalie Chiang (Turning Red, American Born Chinese)
Minoru Okabe voiced by Roger Craig Smith (Resident Evil, Sonic the Hedgehog)
Rumi Ninomiya voiced by Amanda C. Miller (

BORUTO: NARUTO NEXT GENERATIONS

,

Sailor Moon

)
Miki voiced by Mela Lee (Apex Legends, The Owl House)
Hitsujiro Munakata voiced by Cam Clarke (Teenage Mutant Ninja Turtles, Bleach)
Tsubame Iwato voiced by Allegra Clark (JUJUTSU KAISEN, The Promised Neverland)
Aya voiced by Abby Trott (Demon Slayer: Kimetsu no Yaiba, Mob Psycho 100)
Mami voiced by Jennie Kwan (Summer Time Rendering, The Witcher: Nightmare of the Wolf)
Shige voiced by Jake Eberle (Cyberpunk: Edgerunners, Hunter x Hunter)
Suzume English Dub Crew
ADR Production: Bang Zoom! Studios
Producer: Eric P. Sherman
Co-Producers: Mami Okada, Mio Moroe
English Voice Director: Bill Millsap
Casting Director: Mami Okada, CSA
Production Manager: Jessica Peace
Production Coordinators: Kana Ozaki, April Garner, Yna Vergara
Sound Supervisor: Patrick Rodman, CAS
Re-Recording Mixer: Ben Harrington
Recording Engineers: Krystal Holmes, Jonathan Brannen, Ben Harrington, Kenneth Thompson
Dialogue Editors: Jonathan Brannen, Matt Wollenman
Audio Operations Manager: Ismael Yanez
Assistant Engineers: Christopher March, Samuel Carrillo
Video Technician: Megumi M. Tsuji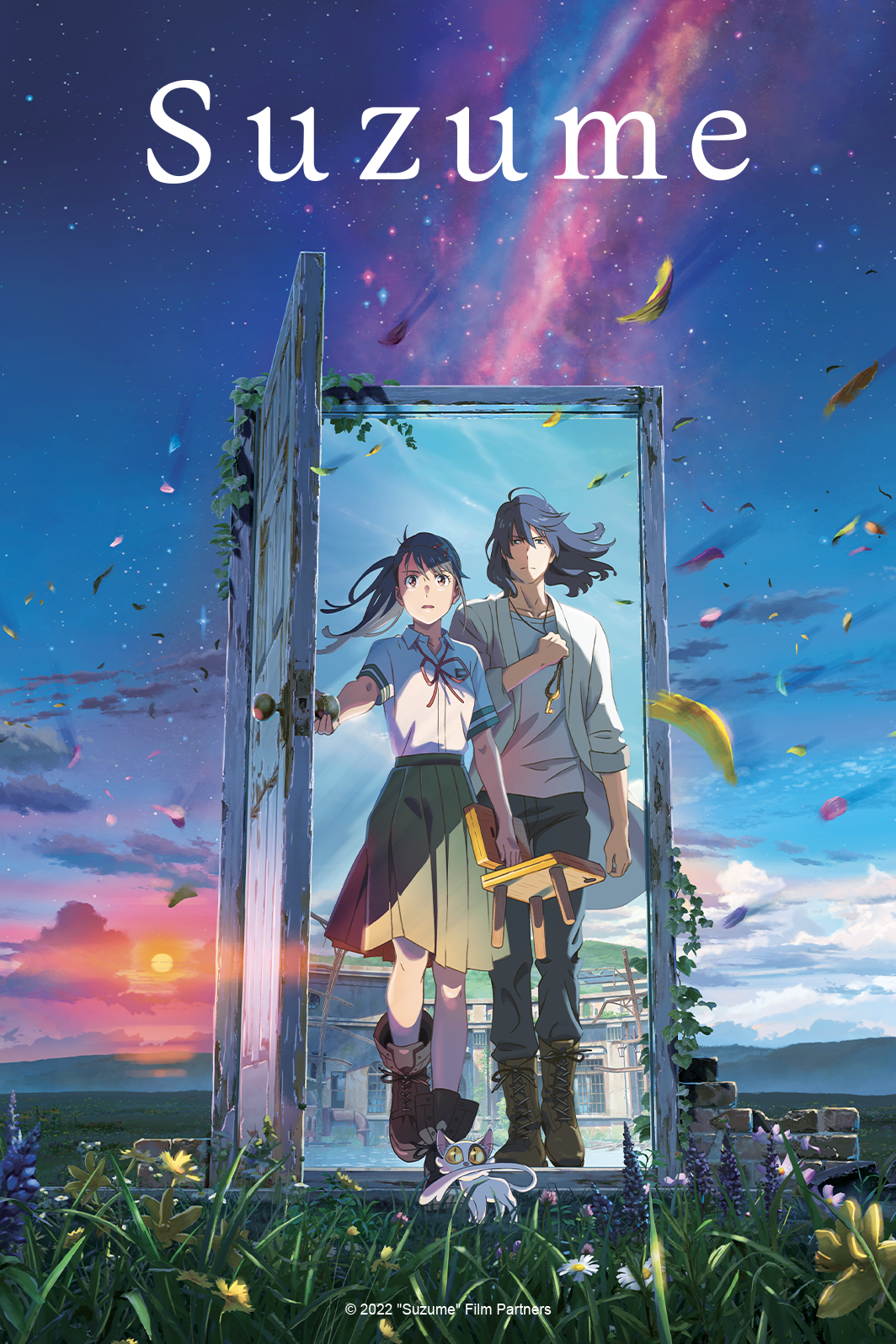 Suzume is Shinkai's 13th directorial work, following Weathering with You's release in 2019. Shinkai's earlier works also include Your Name., The Garden of Words, Children Who Chase Lost Voices and 5 Centimeters per Second. The film also marks the director's third collaboration with the popular Japanese rock band RADWIMPS.
Crunchyroll describes the Suzume movie:

On the other side of the door, was time in its entirety—

"Suzume no Tojimari" is a coming-of-age story for the 17-year-old protagonist, Suzume, set in various disaster-stricken locations across Japan, where she must close the doors causing devastation.
Suzume's journey begins in a quiet town in Kyushu (located in southwestern Japan) when she encounters a young man who tells her, "I'm looking for a door." What Suzume finds is a single weathered door standing upright in the midst of ruins as though it was shielded from whatever catastrophe struck.
Seemingly drawn by its power, Suzume reaches for the knob… Doors begin to open one after another all across Japan, unleashing destruction upon any who are near. Suzume must close these portals to prevent further disaster.
—The stars, then sunset, and the morning sky.
Within that realm, it was as though all time had melted together in the sky…
Never-before-seen scenery, encounters and farewells… A myriad of challenges await her on her journey.
Despite all the obstacles in her way, Suzume's adventure shines a ray of hope upon our own struggles against the toughest roads of anxiety and constraints that make up everyday life. This story of closing doors that connect our past to the present and future will leave a lasting impression upon all of our hearts.
Drawn in by these mysterious doors, Suzume's journey is about to begin.


---
Nicholas Friedman is Senior Manager of Editorial at Crunchyroll and Editor-in-chief of English Crunchyroll News. You can find him yelling about Nintendo DS games or TRON: Legacy on Twitter at @NMFreed.