Hideaki Tezuka voices a new character, Daisuke Arashi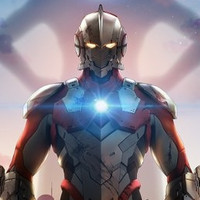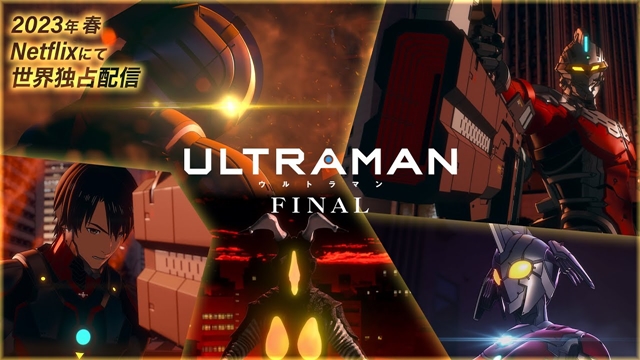 Tsuburaya Productions announced today that the third and final season of the 3DCG web anime adaptation of Eiichi Shimizu (story) and Tomohiro Shimoguchi's (art) ULTRAMAN manga is set to premiere on Netflix worldwide on May 11, 2023. The site also posted a new key visual with a tagline: "I am Ultraman." In the visual, the protagonist, Shinjiro (ULTRAMAN), stands in front of the Science Patrol Base with the vision of the first Ultraman.
RELATED: Heroes Rise Up in ULTRAMAN Final Season Anime Trailer
Key visual: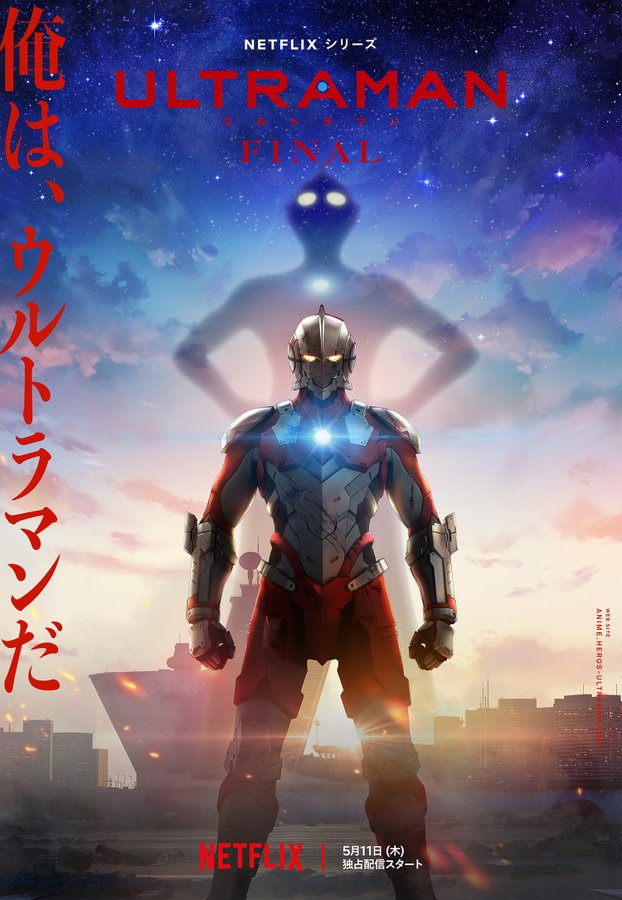 \ついに最終章!/

アニメ『 #ULTRAMAN 』FINALシーズンは、
5月11日、#NETFLIX で全12話・一挙全世界同時配信!

メインビジュアル、新場面写真も公開!
新キャラクター「嵐大介」(CV #手塚秀彰 )の情報も解禁されました!!https://t.co/YnEAhSZGOR#ウルトラマン pic.twitter.com/VppkZ9aqz1

— 「ULTRAMAN」漫画&アニメ公式 (@heros_ultraman) March 24, 2023
In addition, Hideaki Tezuka (Suberoa Zinnerman in Mobile Suit Gundam Unicorn) is confirmed to voice a new character named Daisuke Arashi, inspired by the character of the same name in the original Ultraman live-action series. He used to be a colleague of Shin Hayata, Shinjiro's father, and others in the Science Patrol.
\新キャラクター解禁!/

「嵐大介(アラシ・ダイスケ)」(CV #手塚秀彰 )
かつて科特隊で早田や井手の同僚だった男。

幾多の怪獣や異星人を倒し、
最後の怪獣「ゼットン」を無重力弾で葬った
射撃の勇者は、どのように物語に絡むのか!?https://t.co/LNwIRmAoe1#ウルトラマン #ULTRAMAN pic.twitter.com/uIVH6WkQyG

— 「ULTRAMAN」漫画&アニメ公式 (@heros_ultraman) March 24, 2023
The 13-episode first season was posted on Netflix in April 2019, then the six-episode second season followed in April 2022. The third season is confirmed to have 12 episodes.
Final season teaser PV:
Sources: Tsuburaya Productions, "ULTRAMAN" official Twitter
© Tsuburaya Productions
© HERO'S INC. All Rights Reserved