The adaptation of Muneyuki Kaneshiro and Yusuke Nomura's manga continues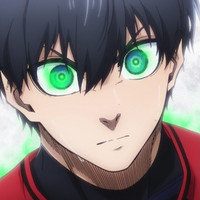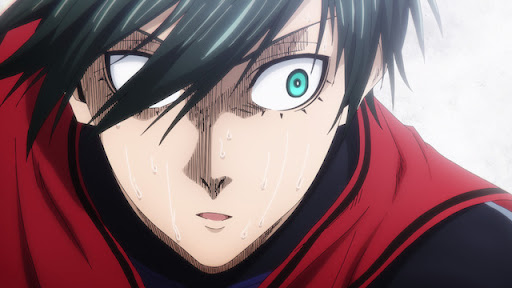 The final episode of the BLUELOCK anime just aired in Japan, but the players are remaining on the field for the foreseeable future. Right after the footie action came to an end, a new teaser appeared to reveal plans to continue the adaptation with both BLUELOCK Season 2 and an anime film titled BLUELOCK: Episode Nagi, the latter of which is based on a spinoff centered on Nagi Seishiro.
There's no release date for either at the moment, but you can see the teaser trailer below.
||◤ ̄ ̄ ̄ ̄ ̄ ̄ ̄ ̄ ̄ ̄ ̄ ̄ ̄ ̄ ̄ ̄ ̄
「ブルーロック TVシリーズ第2期」&
「劇場版ブルーロック -EPIOSODE 凪-」
     ⚔制作決定
__________________ ◢||

物語の内容は続報をお楽しみにhttps://t.co/eRxTstoekn#ブルーロック #エゴい pic.twitter.com/GfDLBOZKQ6

— 「ブルーロック」TVアニメ公式|好評放送中! (@BLUELOCK_PR) March 25, 2023
Written by Muneyuki Kaneshiro and illustrated by Yusuke Nomura, the BLUELOCK manga has been running in the pages of Kodansha's Weekly Shonen Magazine since August 2018. It was the recipient of the 45th Kodansha Manga Award in the category of shonen in 2021, and there are currently 20 volumes in publication in Japan. Kodansha Comics publishes the manga in English and has released 14 volumes so far.
Crunchyroll currently streams the anime adaptation and describes it:
After a disastrous defeat at the 2018 World Cup, Japan's team struggles to regroup. But what's missing? An absolute Ace Striker, who can guide them to the win. The Japan Football Union is hell-bent on creating a striker who hungers for goals and thirsts for victory, and who can be the decisive instrument in turning around a losing match...and to do so, they've gathered 300 of Japan's best and brightest youth players. Who will emerge to lead the team...and will they be able to out-muscle and out-ego everyone who stands in their way?