Get ready for Tanjiro's journey to the Swordsmith Village!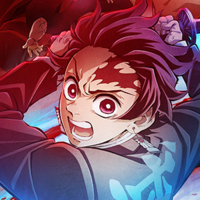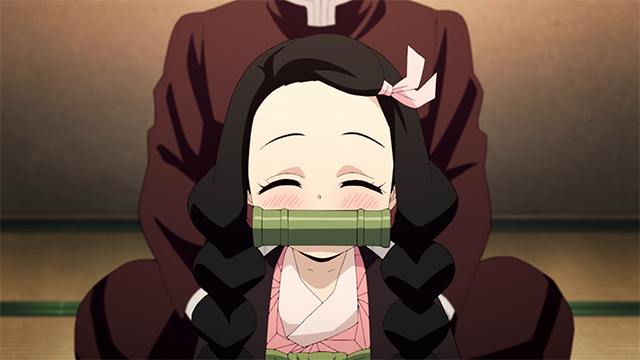 The next iteration of Tanjiro's fight against the world of demons continues as Demon Slayer: Kimetsu no Yaiba Swordsmith Village Arc premieres April 9! Crunchyroll will simulcast new episodes every week where the service is available, and exclusively in North America, Central America, South America and Europe. Additionally, dubs for English, Spanish, Portuguese, French, German and Hindi will be produced and released in the future. Read on for everything you need to know about the new arc!
Demon Slayer: Kimetsu no Yaiba Swordsmith Village Arc
Airdate: April 9, Time TBA
Territories: North America, Central America, South America, Europe, Africa, Oceania, the Middle East, CIS and India
Trailer
Key Visual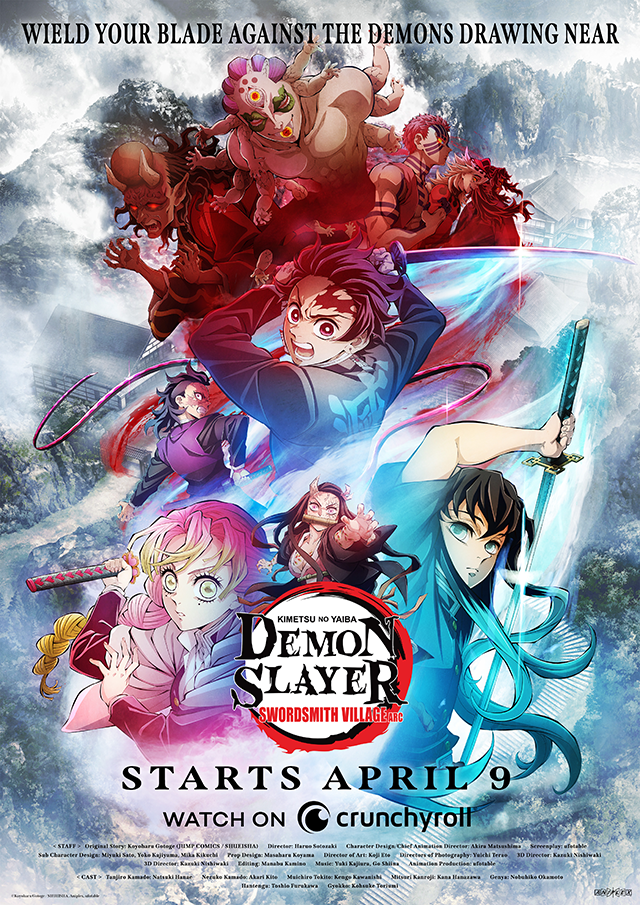 The staff from earlier Demon Slayer: Kimetsu no Yaiba arc return for the Swordsmith Village Arc, including Haruo Sotozaki as Director, Akira Matsushima as Chief Animation Director and Character Designer, Koji Eto as Art Director, Yuki Kajiura and Go Shiina on music production and ufotable on Animation Production. MAN WITH A MISSION and millet will perform the new opening theme "Kizuna no Kiseki."
The voice cast includes:
Natsuki Hanae as Tanjiro Kamado

Akari Kito as Nezuko Kamado

Hiro Shimono as Zenitsu Agatsuma

Yoshitsugu Matsuoka as Inosuke Hashibira

Kengo Kawanishi as Muichiro Tokito

Kana Hanazawa as Mitsuri Kanroji

Nobuhiko Okamoto as Genya

Toshio Furukawa as Hantengu

Kousuke Toriumi as Gyokko
Crunchyroll aired previous arcs of Demon Slayer: Kimetsu no Yaiba as they aired in Japan, and describes the new arc:
Demon Slayer: Kimetsu no Yaiba is based on the manga series by Koyoharu Gotoge, published under SHUEISHA's JUMP COMICS, which consists of 23 volumes and over 150 million copies in publication. The animation production is by ufotable.
The story begins when Tanjiro Kamado, a boy whose family is killed by a demon, joins the Demon Slayer Corps to turn his younger sister Nezuko back into a human after she is transformed into a demon. In April 2019, the TV anime series Demon Slayer: Kimetsu no Yaiba first premiered with the Tanjiro Kamado, Unwavering Resolve Arc, followed by the release of the feature film Mugen Train in October 2020, and the TV series Mugen Train Arc and Entertainment District Arc from 2021 through 2022.
Starting in February 2023, the Demon Slayer: Kimetsu no Yaiba -To the Swordsmith Village- World Tour kicked off with a worldwide theatrical screening in 95 countries and regions. In April, the TV adaptation of the Swordsmith Village Arc is confirmed to begin airing.
And the story makes its way to a new location ─
Tanjiro's journey leads him to the Swordsmith Village, where he reunites with two Hashira, members of the Demon Slayer Corps' highest-ranking swordsmen - Mist Hashira Muichiro Tokito and Love Hashira Mitsuri Kanroji. With the shadows of demons lurking near, a new battle begins for Tanjiro and his comrades.

---
Kyle Cardine is a Managing Editor for Crunchyroll. You can find his Twitter here.