The new hit series from Rooster Teeth joins Crunchyroll's Streaming Lineup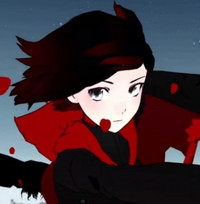 FOR IMMEDIATE RELEASE
CRUNCHYROLL TO SIMULCAST "RWBY"
The new hit series from Rooster Teeth joins Crunchyroll's Streaming Lineup
San Francisco, Calif. (August 16, 2013) – Crunchyroll, Inc., a leading global destination and platform for Japanese anime and Asian content, has acquired the animated series RWBY as part of its streaming simulcasts.
Produced by Rooster Teeth, creators of the popular web series Red vs. Blue, RWBY is set to broadcast Thursdays starting on August 22, at 3pm Pacific Time for premium members, with free members able to watch two (2) hours later. More information can be found on http://www.crunchyroll.com/rwby.
"Created and directed by Monty Oum, RWBY is the story of four very different girls brought together for one legendary purpose. Ruby, Weiss, Blake, and Yang are new students at Beacon Academy, a school designed to train warriors and monster-hunters. Unfortunately, monsters aren't the only threat to the citizens of Vale and before the year is over, the students of Beacon may find that homework is the least of their problems."
For the latest developments on Rooster Teeth and RWBY visit the Rooster Teeth Facebook, Rooster Teeth Twitter, RWBY Facebook, and RWBY Twitter pages.
Crunchyroll will be streaming RWBY worldwide for both free and premium members.
Crunchyroll premium members have access to the largest anime selection, same-day access for simulcasted titles, no advertisements, can be viewed in 480p-to-1080p quality on selected titles. More information about the Crunchyroll membership plan can be found at: http://www.crunchyroll.com/freetrial.