ATTACK ON TITAN, FAIRY TAIL, and SPACE BROTHERS among the titles to be simultaneously published with Japan release to readers in 170 countries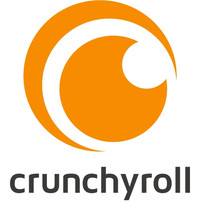 FOR IMMEDIATE RELEASE
CRUNCHYROLL LAUNCHES "CRUNCHYROLL MANGA" DIGITAL COMIC PLATFORM
ATTACK ON TITAN, FAIRY TAIL, and SPACE BROTHERS among the titles to be simultaneously published with Japan release to readers in 170 countries
San Francisco, Calif. (October 30, 2013) – Crunchyroll, Inc., the leading anime and Asian drama streaming video service, announces the official launch of its digital comic service. The Crunchyroll Manga service is accessible online at http://www.crunchyroll.com/manga, with iOS and Android applications to be released today.
Starting today, both free and premium members can enjoy an exclusive selection of the latest and most popular manga on Crunchyroll at the same time it is released to newsstands in Japan, beginning with 12 titles licensed from Kodansha, the largest publisher in Japan.
The manga available at launch include hits such as ATTACK ON TITAN, FAIRY TAIL, Mysterious Girlfriend X, Space Brothers, UQ HOLDER!, A Town Where You Live, Yamada-kun and THE Seven Witches, MY WIFE IS WAGATSUMA-SAN, and COPPELION.
Kodansha's Executive Director of International Business, Osamu Yoshiba, says of the launch of Crunchyroll Manga, "We are very excited for readers worldwide to have access to our manga faster and more conveniently than ever before."
Crunchyroll Manga will simultaneously publish ("simulpub") the latest issues at the same time as these issues are released in Japan, meaning that readers will be able to follow their favorite stories with no time delay. All simulpub chapters will be available to both free and premium users in approximately 170 countries localized in English initially. The service offers a selection of catalog volumes at launch with more to be added weekly after launch.
The latest simulpub chapters of each manga title will be available for free with limited advertisements at the same time as Japan release. Additionally, the Crunchyroll All-Access membership ($11.95 USD/month), which includes premium access to anime, drama, and discounts on merchandise, will also be able to access all Crunchyroll Manga content, including supplemental catalog, no ads and additional premium features. A manga-only premium membership is also available ($4.95 USD/month) with access to all Crunchyroll Manga content including supplemental catalog, no ads, and additional premium features.
Crunchyroll's CEO, Kun Gao, says of the launch of Crunchyroll Manga, "We are truly excited to bring manga to all Crunchyroll viewers. We hope to give our users the fastest access to some of the most popular manga properties in Japan across a wide range of platforms. With a large variety of content from different genres, we hope that fans who currently enjoy Crunchyroll's anime and Asian drama content will also find new manga titles to enjoy. We look forward to working with more publishers to bring all of Japan's manga titles to the worldwide audience as soon as they hit newsstands in Japan."
The full list of titles available on Crunchyroll Manga at launch are:
"Attack on Titan" by Hajime Isayama
A dramatic action-adventure where humans must battle mysterious giants for survival. Currently one of Japan's most popular manga, it has recently inspired a hit anime streaming on Crunchyroll now.

"Fairy Tail" by Hiro Mashima
A guild of wizards-for-hire use their skills in an age of magic and wonder.This ongoing manga series, created by Hiro Mashima, has also been adapted into a popular anime series.
"Space Brothers" by Chuya Koyama
Award-winning manga about two siblings struggling to fulfill their childhood dreams to become astronauts. Inspired an anime series now streaming on Crunchyroll as well as a live-action movie.
"UQ Holder!" by Ken Akamatsu
From the creator of "Negima!" comes this fantasy set in a future where the existence of magic has transformed the world and a boy named Tota must leave his home village on the path of adventure.
"Mysterious Girlfriend X" by Riichi Ueshiba
A tale of addiction and lovesickness revolving around a strange bond between classmates Urabe and Tsubaki. Also inspired a popular anime series.
"A Town Where You Live" by Kouji Seo
School, relationships, and comedy are combined in this manga about a girl who moves from the city to the countryside.
"Yamada-kun and the Seven Witches" by Miki Yoshikawa
Two students – a boy and a girl – unexpectedly swap bodies and must uncover the secrets of the "Seven Witches" at their school, who each possess a different power. Recently adapted into a TV drama.
"As the Gods Will - The Second Series" by Muneyuki Kaneshiro (story) &Akeji Fujimura (art)
What seems like just another boring day at school becomes a deadly and surreal game, and student Shun Takahata must find out who is behind it.
"My Wife is Wagatsuma-san" by Yuu Kuraishi (story) &Keishi Nishikida (art)
One day, a girlfriend-less student wakes up 10 years in the future to discover he is married to the prettiest girl in school. How did it happen and where is their relationship going?

"Fort of Apocalypse" by Yuu Kuraishi (story) and Kazu Inabe (art)
Accused of a crime he did not commit, a young boy is sentenced to life in prison only to find himself at the center of an outbreak of zombies!
"COPPELION" by Tomonori Inoue
20 years after a nuclear meltdown devastates Tokyo, three girls who were genetically engineered to be immune to radiation are sent into the mysterious disaster area to search for survivors.
"The Seven Deadly Sins" by Nakaba Suzuki.
In this comedic fantasy adventure, a princess goes on a quest to reassemble a disbanded group of knights when her kingdom is taken over by the evil Holy Knights.
More information about Crunchyroll's membership plans can be found at: http://www.crunchyroll.com/freetrial.
About Crunchyroll, Inc.
Crunchyroll is a leading global destination and platform for Japanese anime and Asian content. Through applications like Crunchyroll for iPhone, iPad, Android, Xbox LIVE®, Apple TV ®, Internet-enabled TVs, set-top boxes, affiliate websites and its own streaming website, Crunchyroll delivers over 25,000 episodes and 15,000 hours of officially-licensed content from leading Asian media producers direct to viewers translated professionally in multiple languages within minutes of TV broadcast.

Crunchyroll has offices in San Francisco, Los Angeles, and Tokyo, and is a member of the Association of Japanese Animations (AJA) and Licensing International Merchandisers' Association (LIMA). Officially launched in 2009, Crunchyroll is funded by leading venture capital firm, Venrock, Japanese entertainment giant TV TOKYO, and a group of angel investors representing some of the brightest and most successful entrepreneurs in Silicon Valley. More information can be found at http://www.crunchyroll.com.
The statements made in this press release that are not historical facts are "forward-looking statements." These forward-looking statements are based on current expectations and assumptions that are subject to risks and uncertainties. The company cautions readers of this press release that a number of important factors could cause crunchyroll.com's actual future results to differ materially from those expressed in any such forward-looking statements. Such factors include, without limitation, product delays, industry competition, rapid changes in technology and industry standards, protection of proprietary rights, maintenance of relationships with key personnel, vendors and third-party developers, international economic and political conditions. The company may change its intention, belief or expectation, at any time and without notice, based upon any changes in such factors, in the company's assumptions or otherwise. The company undertakes no obligation to release publicly any revisions to any forward-looking statements to reflect events or circumstances after the date hereof or to reflect the occurrence of unanticipated events.
###