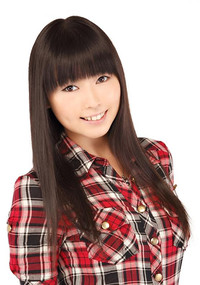 Japanese Idol Asami Shimoda is making her first appearance in the United States in Hawaii for Kawaii Kon. Asami Shimoda is a Japanese voice actress affiliated with Arts Vision. She was born in Tottori Prefecture on January 30. Shimoda is most well known for her role as Ami Futami and Mami Futami in the [email protected] series as well as Rin Kagamine and Len Kagamine from VOCALOID2.
Other notable roles include Chika Koizumi from Kyo no Go no Ni, Ameri Kawai from Tayutama: Kiss on my Deity, Huang Lingyin from IS (Infinite Stratos), Haruomi Ginbei Sawatari from Oniai, Anya from Dragonar Academy, Saori Nishifukai from Futsu no Joshikosei ga Locodol Yattemita, and Kotomi Tsuda from Seitokai Yakuindomo.
Shimoda joins a star studded guest list, including seiyuu Yumiri Hanamori, musicians Joe Inoue and GARNiDELiA as well as fashion brands h.NAOTO and galaxxxy.
About Kawaii Kon
Kawaii Kon is a locally run three day convention dedicated to promoting a greater awareness and appreciation for all fandoms with an emphasis on Japanese animation, culture, and traditions. Through cooperation with the community, Kawaii Kon endeavors to facilitate growth of anime, manga, Japanese culture and related industries in Hawaii and beyond.
Kawaii Kon will be held April 8-10, 2016 at the Hawaii Convention Center in Honolulu, Hawaii. 3 Day Memberships are available online now for $55 for adults (ages 13+) and $45 for children 5-12. Children 4 and under get in free. You can purchase your memberships here online at : http://kawaiikon.com/registration/attendees/pre-registration-information/ or at the door for $60 for adults and $50 for children.