A fragmented but flexible family!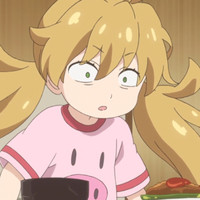 Since the Post-War era, the construct of family within Japanese society has shifted amidst the rapidly changing cultural landscape. Traditionally, families in Japan lived in large, multigenerational households – heavily influenced by Confucian law and patriarchal rule. However, following the loss of World War II and the American Occupation, new constitutions were passed which established more equal rights between the sexes. As a result, women were no longer bound by the hold of arranged marriages, presenting them with greater opportunities to seek out their own interests, careers and partners. Along with the trends in urbanization and industrialization, the common family structure in Japan continued to progress towards the Western model of a nuclear family.
Although the contemporary family structure in Japan bears more similarities to those in the West, the roles of men and women within a family are still rooted in tradition. By large, the father is expected to be the bread-winner while the mother is seen as the caretaker. With that said, exceptions exist as more women in Japan are seeking out higher forms of education and entering the workforce, but these gender norms are still socially-engrained within the realm of mainstream thought.
This takes me to sweetness & lightning, an anime that is very much focused on the importance of parenting on childhood development. In one of my previous articles, I wrote about how sweetness & lightning presents an idealized worldview, yet is still a realistic portrayal of many issues encountered by a single parent. To continue that thread, this week I'll be looking specifically at how the anime depicts father and mother figures and how they both deviate from and conform to more traditional notions of a family within Japanese society.
From the get go, the family in sweetness & lightning is a fragmented one. In a normal two-parent household in Japan, Kouhei, the father, would be responsible for earning the family's income while his wife would take on the duties of cooking and raising their daughter, Tsumugi. However, Kouhei lost his wife a few years after she gave birth to Tsumugi, forcing him to assume both paternal and maternal duties.
This is not an easy task for Kouhei, however, as his full-time job as a teacher interferes with his ability to provide Tsumugi with good food and affection. Kouhei is shown to frequently experience difficulties with tasks traditionally reserved for the mother of the household; he burns or undercooks food, while some of his more delicate exchanges with his daughter carry hints of awkwardness. While Kouhei is not an ideal parent, I feel his shortcomings and blunders allow for a humanization of the traditional notion of a father in Japanese families. Kouhei still provides the economic support for his family, but he's able to bond and engage with his daughter on a level that many fathers in the society are unable to – due to their busy work schedules. As such, I feel the depiction of the father figure in sweetness & lightning is a progressive one, as it breaks down the traditional image of masculinity in favor of one that is more dynamic and empathetic.
While Kouhei's role as the father figure in sweetness & lightning is clearly solidified, the character that represents the mother figure is more debatable. Some may feel as though Kouhei is meant to embody both roles for Tsumugi, being her only living biological parent. And while this is true, I feel that in terms of what a mother is supposed to traditionally provide for her family in Japanese society that Kotori best fits the bill. This may sound strange, given that Kotori is a high-school student that Kouhei teaches, but sweetness & lightning's construct of a family is rather non-traditional. The anime suggests that family is not only created out of marriage or blood relation – rather, it's a community who are able to support each other's basic and emotional needs.
Through Kotori and her mother's restaurant, she provides Tsumugi and Kouhei with warm, home-cooked food. This allows the three to unwind from the stresses of their everyday lives as they share a delicious meal and relax in each other's company. While there is a bit of a conservative sentiment in Kotori being the main provider of food, sweetness & lightning is quite good about showing that she is not bound by this role. Kotori is shown to be both a student and a teenage girl that watches movies (read: uses as an excuse to eat popcorn) with friends and has a life outside of her mother's establishment. We don't see her interacting with many people beyond Kouhei and Tsumugi, but that has more to do with her shyness than anything else. While Kotori doesn't exactly replace Tsumugi's mother, she does fill an aspect of that void – and in doing so, the anime presents a positive picture of a young woman who is both a caretaker and an individual.
While Kouhei and Kotori both possess qualities of traditional father and mother figures, their roles are flexible – reflecting how the construct of family has changed within the society over the past few decades. Through its depiction of a non-traditional family, sweetness & lightning shows us a heartwarming slice-of-life in contemporary Japan.
Let us know what you thought of sweetness & lightning's idea of family in the comments below!
----
Brandon is a Brand Features Writer for Crunchyroll and also writes anime-related editorials on his blog, Moe-Alternative. Hit him up for a chat on his Twitter at @Don_Don_Kun!