Check out our full report from Anime NYC's fantastic Masquerade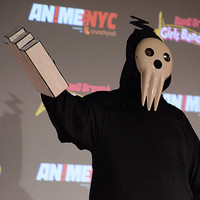 Anime NYC this year was a blast, with lots of events to participate and partake in. One such amazing event was... the Masquerade! At the end of the second day of the convention, individuals and groups were judged on various aspects of their intricate cosplay.
Yedoye Travis and Cristal Marie Calderon from the YouTube channel Get in the Robot hosted the event, with Jacqui Collins of Alchemical Cosplay, Gillian Conahan, author of The Hero's Closet: Sewing for Cosplay and Costuming ,and Lauren Toole of Pitchfork Cosplay also participating as judges. As each judge introduced themselves, they also said what they were specifically going to focus on as a judge: Collins said that she would be looking for ambitious techniques and good execution, Conahan said she was looking for thoughtful use of materials, and Toole was interested in dimensionality and visual interest.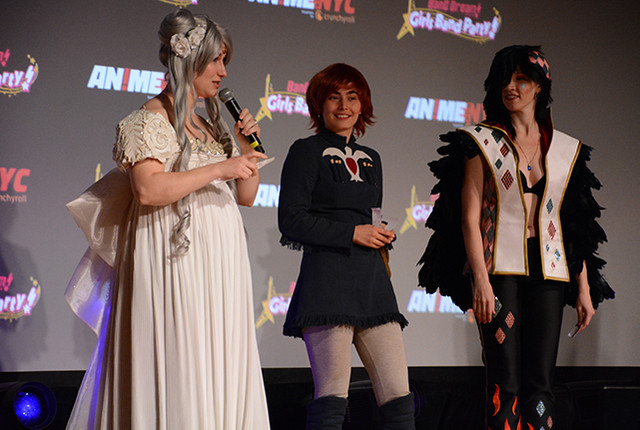 While on stage, competitors had the option of a walk-on or a performance. Contestants in the BanG Dream!-specific competition could only apply as walk-ons.
The competition included several categories: craftsmanship, performance, judges' choice, best-in-show, and an award for the BanG Dream! category. The craftsmanship also included experience level awards for beginners, intermediate and advanced placements.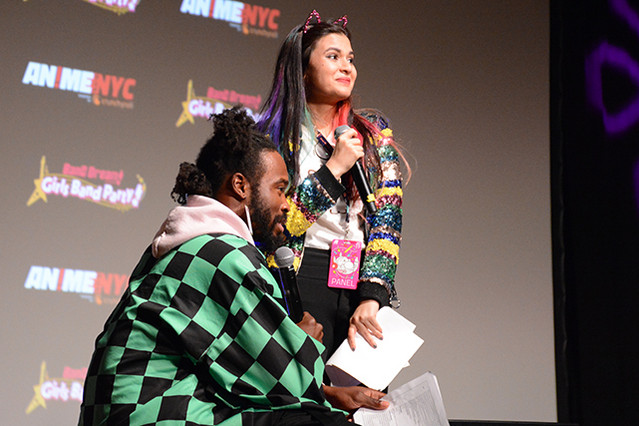 After the judges deliberated, for what seemed to be quite some time, the winners were brought back on stage. Check out all of the winners below!
BanG Dream! Award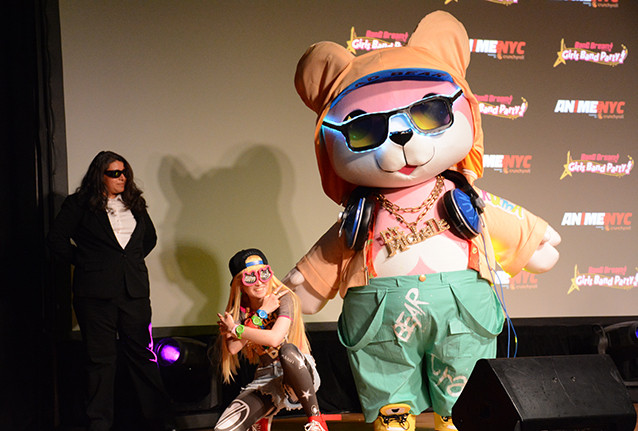 Judges' Choice (Collins): Tohru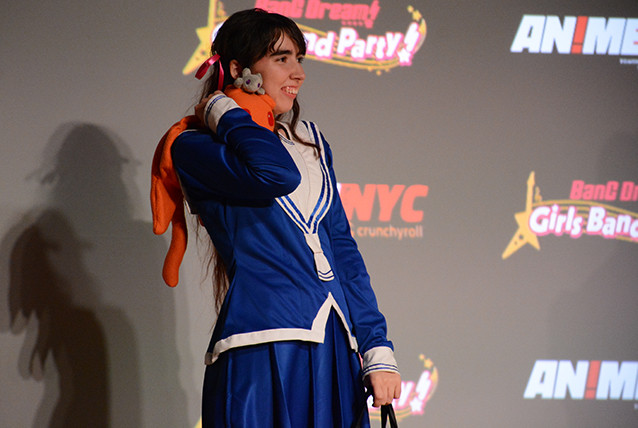 Judges' Choice (Conahan): Mecha Ruby Rose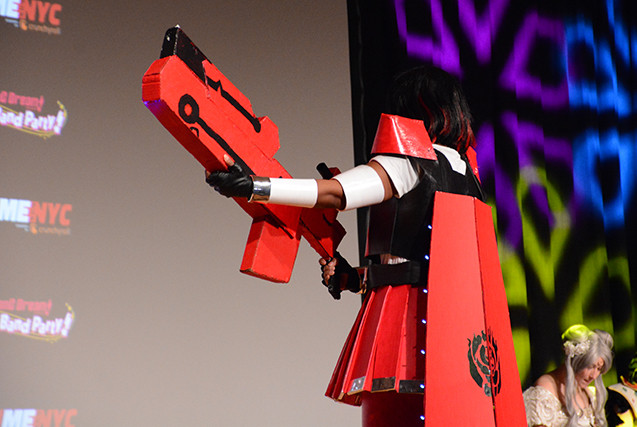 Judges' Choice (Toole): Dovahkin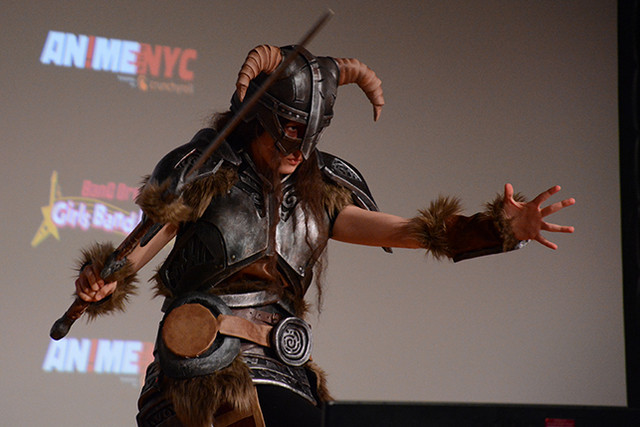 Craftsmanship, Beginner: Sakura and Shura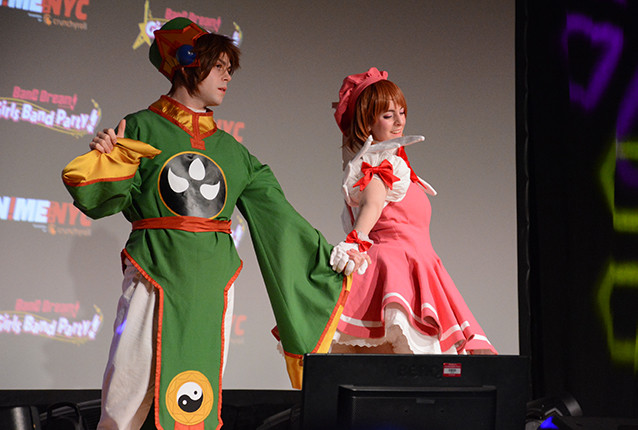 Craftsmanship, Intermediate: Nezuko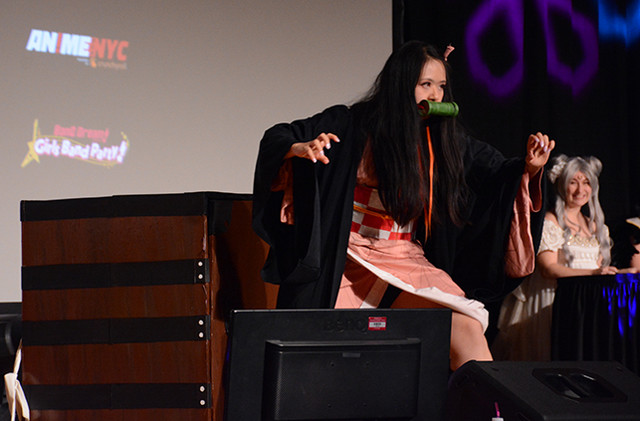 Craftsmanship, Advanced: Darkwood Hatsune Miku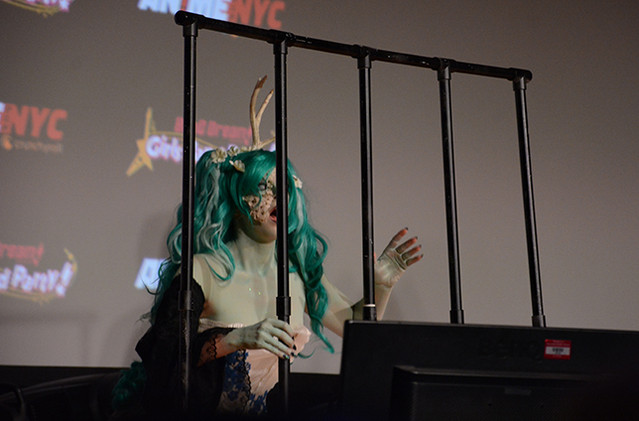 Performance, 3rd: Princess Serenity and Sailor Moon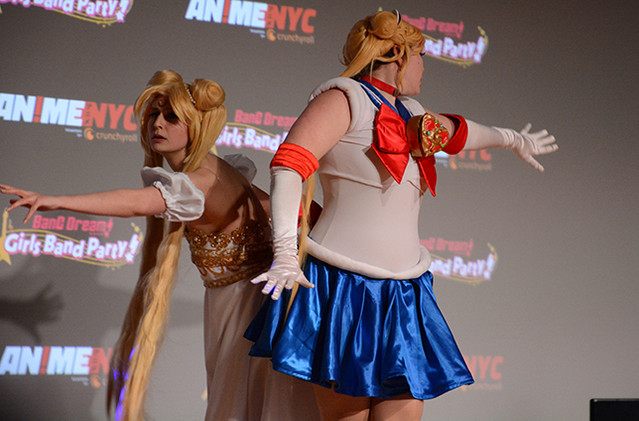 Performance, 2nd: Avatar: The Last Airbender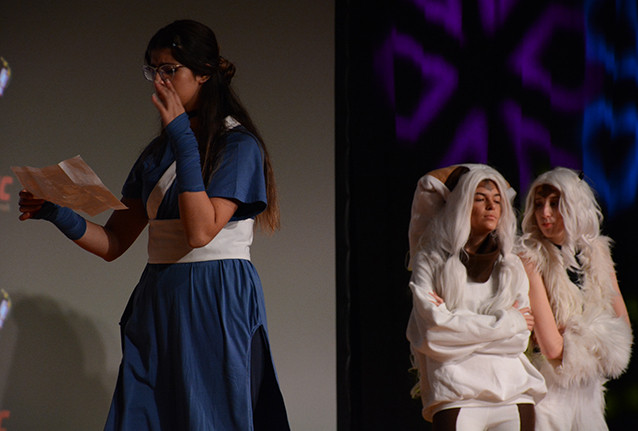 Performance, 1st: Sailor Starfire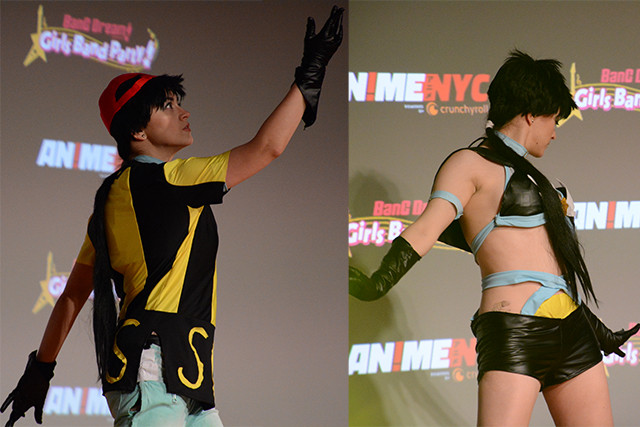 Best in Show (from left): Meiko, Kaito, Miku, Len, Luka and Rin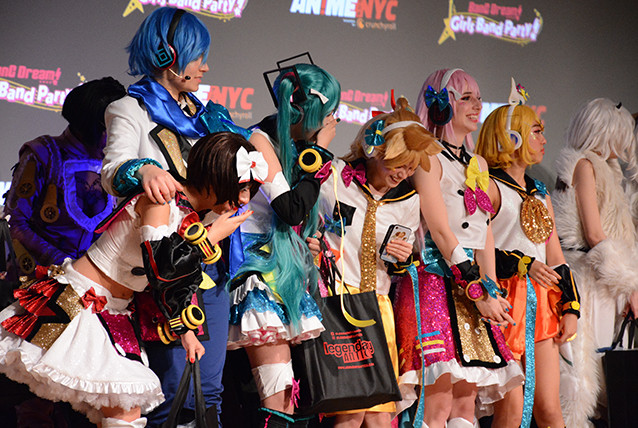 From start to finish, the crowd's energy understandably flagged, but no contestant left the stage without applause or cheers. The contestants themselves brought all manner of skills and props to the competition, with several groups planning full dance routines, and individuals showcasing amazing craftsmanship.
At the end of the night, as the judges and hosts presented each of the awards to their respective winners, everyone stayed until the end, forming a line stretching across the stage showcasing some of the best cosplay at Anime NYC 2019.

---
Kevin Matyi is a freelance features writer for Crunchyroll. He's been watching anime for as long as he can remember, and his favorite shows tend to be shonen and other action series.
Do you love writing? Do you love anime? If you have an idea for a features story, pitch it to Crunchyroll Features!