This Friday at 10 AM PT!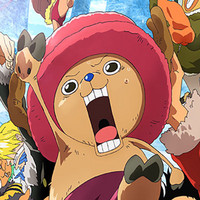 This Friday, at 10 AM PT, Crunchyroll Expo and Toei Animation are bringing One Piece - Episode of Chopper: The Miracle Winter Cherry Blossom to the Sudachi Stage. I'm a huge One Piece fan, something that's probably pretty clear by the fact that I refuse to shut up on this website about it, so I'm obviously going to check it out. But you might not inherently want to check out anything that has Luffy in it. You might have things like "self-control" and "plans." Well, just in case you're hesitant to watch it, allow me to give you five reasons why this is a can't miss Crunchyroll Expo event: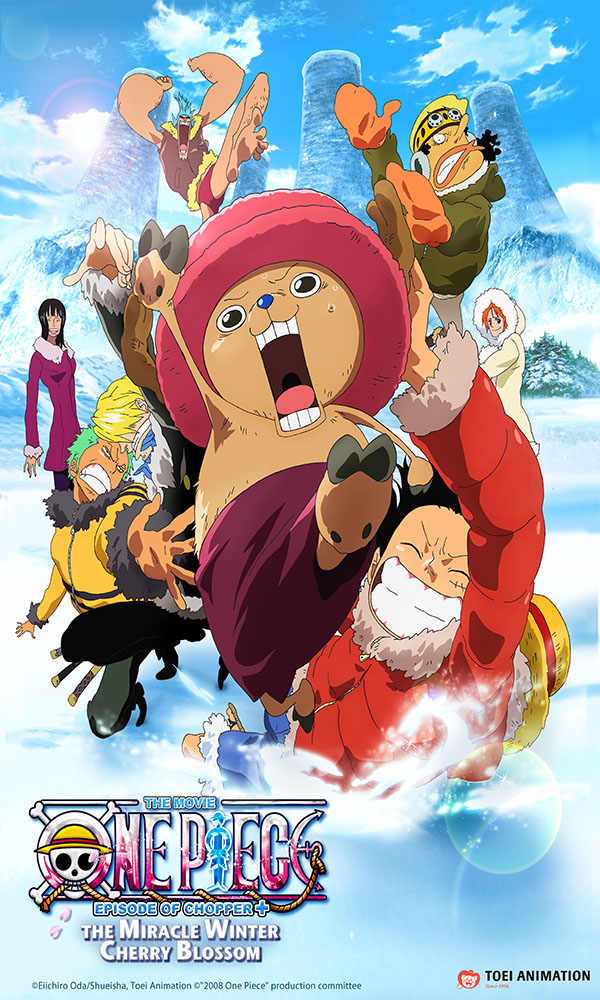 1) You Won't Find This Movie Anywhere Else
It's not on Crunchyroll. It's not on Funimation. It's not on any major streaming services. So if you want to watch it legally, this is probably your best chance.
2.) It's Alternate Universe One Piece
Many of the One Piece movies/specials with "Episode of" in their titles are abridged versions of longer arcs, condensing many, many episodes into a feature-length movie. And I like a lot of them! I recommend something like Episode of East Blue to both new fans and people that just want a refresher course on why the OG crew of the Going Merry was so dang lovable.
And while Episode of Chopper revisits the arc that introduced Chopper, it also ... doesn't. Robin and Franky are a part of the crew, despite not being there in the original story until many, many episodes later. The Thousand Sunny is the ship of choice (it was the late Going Merry in the anime series). Wapol has an older brother who is somehow just as unlikeable as he is, a guy that was nowhere to be found in the episodes covering the same arc. These — along with similar, smaller changes — make it a refreshing adventure even for people like me who have watched the Drum Island/Chopper arc somewhere between one and, oh, eight times.
Join us at Virtual Crunchyroll Expo for the North American premiere of the film, "One Piece: Episode of Chopper: The Miracle Winter Cherry Blossom" with a special showcase featuring the main cast of #OnePiece!

It all begins on 9/4 at 10am PT! #VCRX https://t.co/EZ8WLunfgR pic.twitter.com/QErhctPkqf

— Toei Animation (@ToeiAnimation) September 1, 2020
3) Its Key Animators Are Incredible
Along with direction by Atsuji Shimizu (who directed three prior One Piece films) and a script by Hirohiko Uesaka (writer of the fantastic One Piece: Strong World), the key animators for this thing are an all-star crew. You have Misao Abe (Dragon Ball Z: Battle of Gods, Mobile Suit Gundam Seed,) Hisashi Mori (Digimon Adventure, The Girl Who Leapt Through Time) Tatsuzou Nishida (The Boy and the Beast, Summer Wars,) and Hironori Tanaka (Mob Psycho 100, Flip Flappers).
Among those, you might notice some frequent Mamoru Hosoda collaborators and that particular influence on Episode of Chopper is pretty obvious at times. But a little Hosoda influence has literally never been a bad thing.
4) There's A Voice Actor Showcase Afterwards
Voice actors that have been a part of the series for over 20 years join this special (and exclusive) interview. We have Hiroaki Hirata (Sanji) Ikue Otani (Chopper) Kazuya Nakai (MY BOY ZORO) and Mayumi Tanaka (Luffy). These voices have made me laugh, cheer and weep uncontrollably in my apartment many times over the years, so I can't wait to see what they have to say about this fantastic movie and the franchise I love so much.
5) This Was Nominated For a Japan Academy Prize for Animation
That's pretty neat. I didn't know that until just now. Good for you, Chopper.
Anyway, check out One Piece - Episode of Chopper: The Miracle Winter Cherry Blossom on the Sudachi Stage at 10 AM PT this Friday. It'll probably be a good time. Who am I kidding? It's One Piece. It'll definitely be a good time. But, ya know, the One Piece definition of "good time," where I love it and think about it for years and tell everyone I know to watch it but it also plays with my heart and makes me feel sad about a little reindeer man.

---
Daniel Dockery is a Senior Staff Writer for Crunchyroll. Follow him on Twitter!
Do you love writing? Do you love anime? If you have an idea for a features story, pitch it to Crunchyroll Features.