Screenwriter aiming to make the film faithful to manga, hopes to avoid Dragonball Evolution-style mess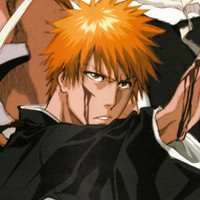 Screenwriter Dan Mazeau recently spoke to IFC regarding his various projects in the run up to the release of Wrath of the Titans this weekend and the one that most people on Crunchyroll will care about will be the live-action Bleach adaptation, which we previously reported on. When asked about the status of the adaptation, this is what Mazeau had to say:
On securing the live action film rights:
"I love 'Bleach!' 'Bleach' is awesome, It's been a long process getting to write the script. Getting the rights from the Japanese company that owned them was a complicated process. But early on we set down with Tite Kubo the creator and the publisher of the series, and we had a long meeting, making sure we're respectful to the property. Nobody wants to, well… Let's just say that if you enjoyed [the live-action] 'Dragonball Z' movie, that's great, but I thought it was a noble effort that ultimately didn't succeed. That's what we're trying to avoid. We want to make sure this movie lives up to what the manga is."
Where Bleach stands in terms of development:
"I'm currently working on 'Bleach' and the idea is to set it in Japan and really be respectful to the source material," he added. "It's an amazing story. I've been shorthanding it as an 'action-adventure Sixth Sense,' but obviously on a bigger canvas than that. So I'm incredibly excited about that. It's a good one."
Now that we know Mazeau wants to avoid a Dragonball Evolution style trainwreck, have your feelings on the adaptation changed or do they remain the same? The current animated series ended its run this week, so I'm also curious to hear from both fans of the anime and manga on how that was handled.
---
Humberto Saabedra is the Editor-in-Chief of AnimeNews.biz, PhoneNews.com and an occasional columnist for Ani.me. He can also be found musing on his favorite 2D girls at @AnimeNewsdotbiz.