"Naruto" author talks about the future of the manga in an interview!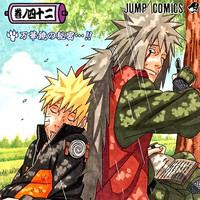 In a recent interview in Otona Fami magazine, manga artist Masashi Kishimoto talked about the ending of Naruto.
"Although I don't have it 100% set in granite, I can say what I want to show the reader and how the story will end is decided. And the plot will be running pretty much full-speed toward that."
Next the interviewer asked what volume the last volume might be.
"Well, about that.... I can't really foretell it. (laughs) You see, I had predicted how far I'd be now, and I'm nowhere near that far yet. About three years ago, I told the people at Jump Festa that I'd be giving Kakashi a bigger part, but at this point, I haven't even gotten to that! To tell the truth, I don't know how long Naruto still has to go."
Kishimoto mentioned that he was recently asked how long Naruto would last, and his answer was, "I said, 'Oh, about a year and a half,' but I have the feeling it's going to go over that."
Then he was asked if he still has some surprises in store.
"A bunch of different types! In the near future, at least one character who you wouldn't expect will be showing up, and.... Well, let's just say that I'm going to be traveling an exciting road with Naruto, so I ask everyone to stick with the manga and the anime all the way to the end!"
Are you excited to see more Naruto on the way?
©Masashi Kishimoto/Shueisha