The criminal act can result in a 10-year jail sentence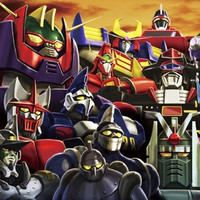 JASRAC (Japanese Society for Rights of Authors, Composers and Publishers) reported on June 4 that Aomori Prefectural Police's Anti-Cybercrime Division and its Hachinohe Station arrested a 45-year-old male office worker on suspicion of copyright infringement (infringement of public transmission rights). The case was sent to the Aomori District Public Prosecutors Office's Hachinohe division on the following day.
According to the police, the suspect had used the file-sharing software Share for over 10 years, though knowing it automatically uploaded the files in his PC that he had downloaded. As the result, he had shared about 2,000 song-worth data, including the popular songs when he was a teenager, robot anime videos and their theme songs, on the internet without the permissions of the respective copyright holders.
JASRAC was established in 1939 as the first music copyright management organization (CMO) in Asia
and as the sole copyright administration organization in Japan.
Source: JASRAC
*thumbnail image: King Records "Robot Anime Taikan"
---
Related:
50-Year-Old Unemployed Man Arrested for Uploading Manga via PerfectDark
High School Teacher Arrested for Uploading "Kuroko's Basketball" Manga
Unemployed Man Arrested for Uploading "Liar Game" Manga
40 People Arrested for Illegal Uploading of Anime, TV Drama in 3 Days
45-Year-Old Man Arrested for Selling Pirated Anime Stickers in Akihabara
Government Official Arrested for Posting "Gundam Unicorn" Episodes onto Video Sharing Site FC2
48-year-old Man Arrested for Uploading "Yo-Kai Watch" Anime Episode
Man Arrested for Selling One Dollar Bills with "One Piece" Images
46-year-old Unemployed Man Arrested for Posting "Maken-Ki! Two" on Video Sharing Site FC2
Two Japanese Men Arrested for Uploading "Berserk," "K-ON!" Manga
Man Arrested for Uploading "Attack on Titan" Manga 10th Volume
Man Arrested for Posting "Crayon Shin-chan" and "Black Jack" Anime on Video Sharing Site FC2
39-year-old Man Arrested for Uploading "Attack on Titan," "One Piece" TV Anime Episodes
Chinese Man Arrested for Selling Pirated Boa Hancock Figures