13th PreCure TV series is expected to premiere next February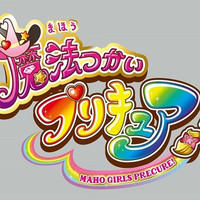 It is confirmed that, after filing the first trademark with the Japan Patent Office on October 6, Toei Animation later added a new trademark for the presumably upcoming new PreCure TV series, Mahou Tsukai PreCure!, on October 15. The new title logo image was released to public yesterday, November 4. "Mahou Tsukai" means witch or sorceress in Japanese.
The only difference is the new one is attached with its official English title, Maho Girls PreCure!, in its lower part. While no other details have been revealed yet, it is expected to premiere in February 2016 as the 13th PreCure TV series after the ongoing Go! Princess PreCure.
October 15 version
October 6 version
Source: Japan Platform for Patent Information via: Otakuma Keizai Shimbun