Looks like the Japanese platform for the service will be going away soon.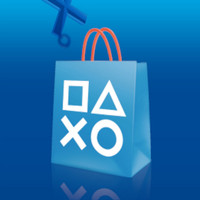 It looks like Sony is choosing to wind down the PlayStation Store for PSP owners in Japan as early as next March.
Going forward after that, PSP owners will no longer be able to purchase, manage, or browse content for the handheld via the PSP store. Users will still be able to purchase items online via the digital storefront or via the PS Vita store and PlayStation 3 store, but no longer on the handheld. Additionally, things that have already been purchased can be redownloaded, but there won't be any new items making the rounds.
Sony will also be ending the UMD Passport Service, which users could register PSP games and download their digital versions for a fee, on March 31. Looks like Japanese gamers may want to go ahead and upgrade to a Vita pretty soon if that's the case.
[via Gematsu]
-------
Fueled by horror, rainbow-sugar-pixel-rushes, and video games, Brittany is a freelancer who thrives on surrealism and ultraviolence. Follow her on Twitter @MolotovCupcake and check out her portfolio for more.