2nd episode will be aired tomorrow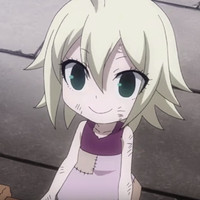 The Japanese official website for the TV anime adaptation of Hiro Mashima's fantasy action manga series Fairy Tail today posted a 30-second PV for its new arc Fairy Tail Zero, which is based on the prequel manga of the same name set about 100 years before the main story. The video is narrated by Mamiko Noto (Mavis) and Kana Hanazawa (Zera). The manga drawn by the original author Mashima himself was serialized for 13 chapters in Monthly Fairy Tail Magazine from July 2014 to July 2015, then its tankobon was released in November 2015.
The first episode of Fairy Tail Zero (as the 266th in the whole Fairy Tail TV anime series) , "Fairy in the Heart," was aired in Japan on January 9, and has also been available on Crunchyroll.
"Fairy Tail Zero" TV anime main visual
Manga Tankobon Cover
via: "Fairy Tail" TV anime official website
(c) Hiro Mashima, Kodansha/Fairy Tail Production Committee, TV Tokyo