Its first special program focuses on the works by Mamoru Hosoda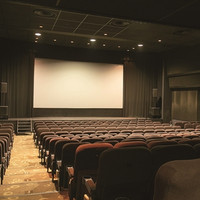 The Kadokawa Cinema Shinjuku theater had originally screened various types of films, including Japanese, foreign, and animation. But after its renewal open today on July 28, it will become a theater dedicated entirely to anime films. It is not the first of its kind. The Akihabara Oriental Comic Theater opened in May 2004 as the world's first theater to feature nothing but anime, but it went bankrupt in September 2015.
Kadokawa Cinema Shinjuku is located on the fourth and fifth floor of Shinjuku Culture Building in Shinjuku 3 Choume, Tokyo. The fourth floor has a screen with 300 seats and the fifth is remodeled as "Anime Gallery" with various displays and exhibits. And collaboration menu are planned to be offered at a cafe in the gallery from January 2019.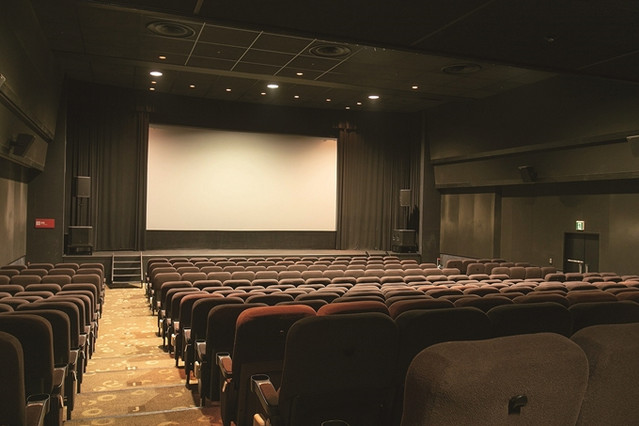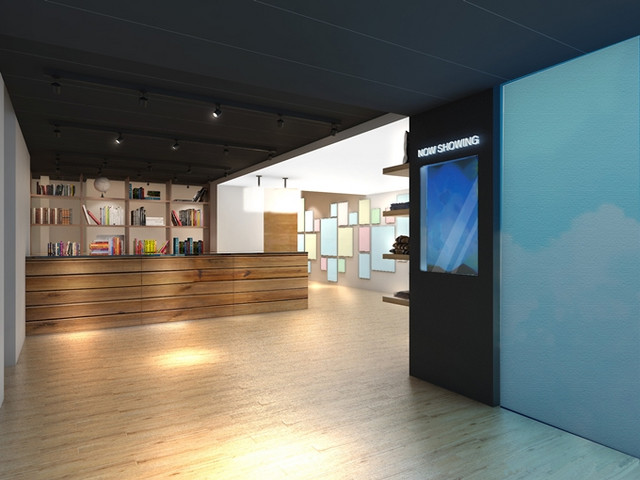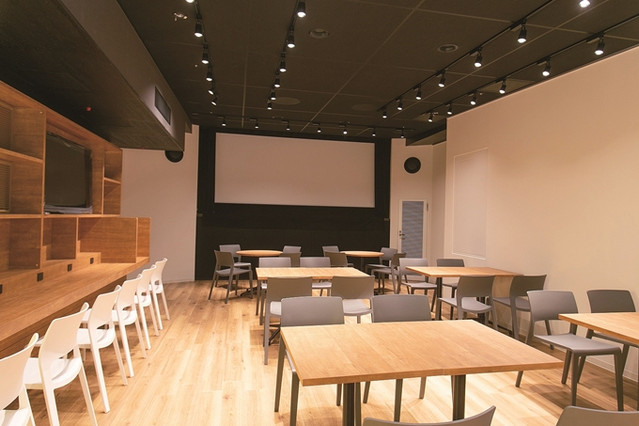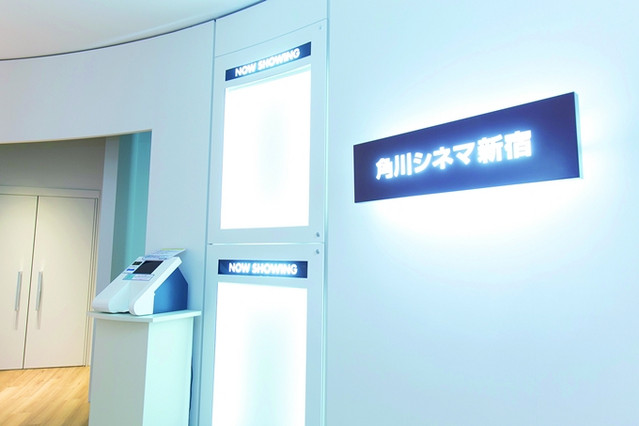 As its first special program, the theater will hold "Mamoru Hosoda Film Festival" to screen the internationally
acclaimed director's past film works: Digimon: The Movie (2000), The Girl Who Leapt Through Time (2006),
Summer Wars (2009), Wolf Children (2012), and The Boy and the Beast (2015) from July 28 to August 24.
At the same time, "Mamoru Hosoda Directorial Works Gallery" will be also opened at "Anime Gallery" on the
fifth floor.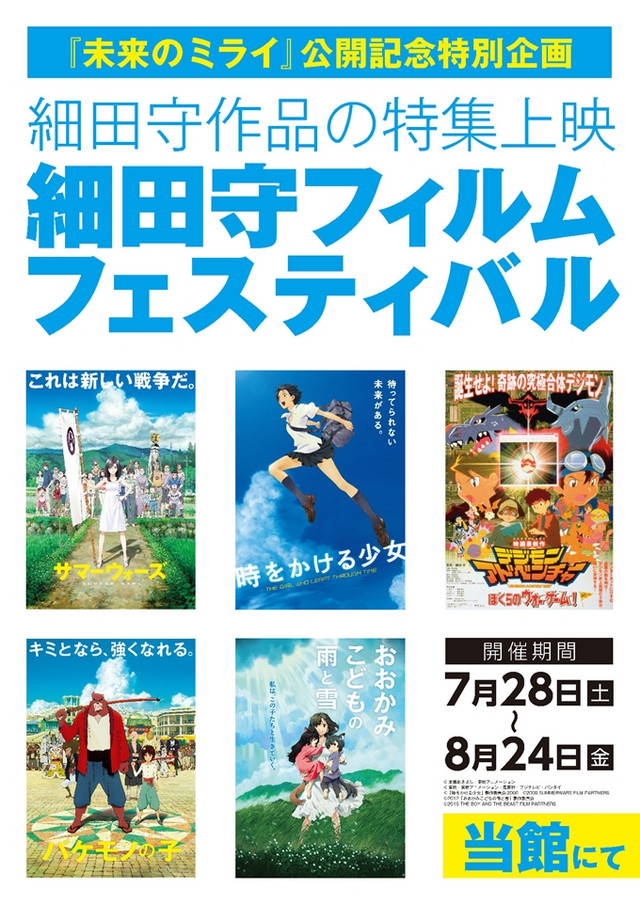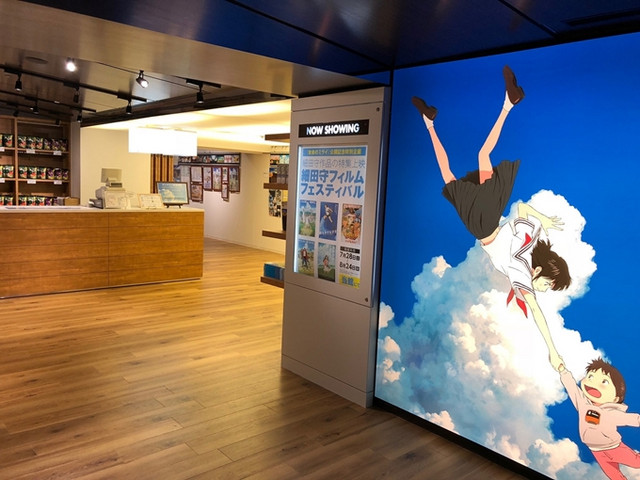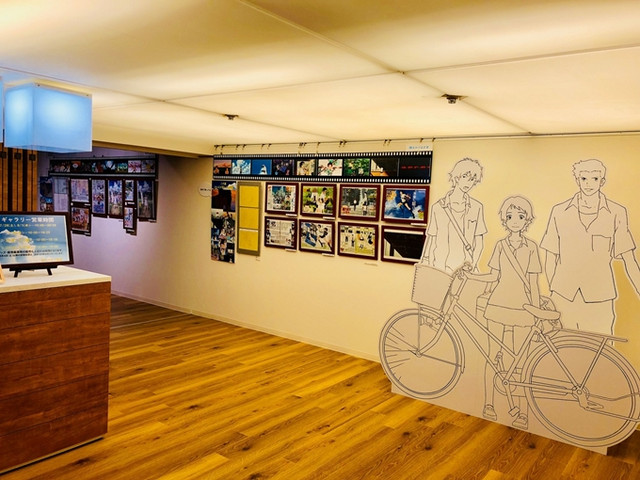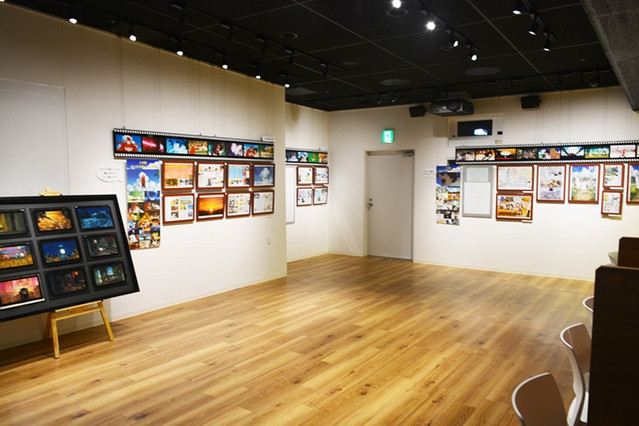 After Mamoru Hosoda films, Non Non Biyori Vacation will be sceened as the theater's first newly-
released film from August 25. And Re:Zero − Starting Life in Another World Memory Snow is also
scheduled to be released at the theater on October 6.
---
Source: Kadokawa press release
(c)Akiyoshi Hongo, Toei Animation
(c)Toei, Toei Animation, Shueisha, Fuji TV, Bandai
(c)"The Girl Who Leapt Through Time" Production Committee 2006
(c)2009 SUMMERWARS FILM PARTNERS
(c)2012 "Wolf Children" Production Committee
(c)2015 THE BOY AND THE BEAST FILM PARTNERS
(c)2018 Studio Chizu