Find out what you can get in the latest bundle of curated services!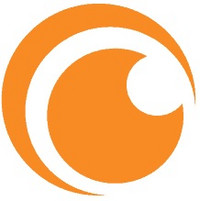 We recently posted about Crunchyroll's partnership with J-Novel Club as part of the appropriately-titled Super Fan Pack, which brought up some totally reasonable questions. Such as, you know, what in the world is the Super Fan Pack?! Thankfully, more details are here for the new bundle of curated services, which is available in the United States online and on Android devices (phone and tablet).
The Super Fan Pack—if you're using a web browser, you'll need to log out to see the option—is a new tier available to first-time Premium users, offering up everything on Crunchyroll and VRV along with access to other subscription services. Which subscription services might those be, you ask? Partnerships announced thus far include ANiUTa, Utomik, and J-Novel Club, all of which will be available to subscribers in Q4 later this year.
If you're unfamiliar with any of these services, each one offers something different from the fan spectrum.
Aniuta is the world's first anime song streaming service, with over 12,000 songs from shows like Attack on Titan, The Ancient Magus' Bride, and One-Punch Man, among many others.
Utomik offers a selection of over 800 hand-picked games and partnerships from over 100 publishers and developers. SEGA, Aksys Games, Idea Factory International, and Warner Bros. Games are just a small sample of the companies involved.
J-Novel Club is all about light novels, from the heavy hitters that inspired your favorite anime—including current series like How NOT to Summon a Demon Lord and The Master of Ragnarok & Blesser of Einherjar—to brand new titles from publishers both small and large.
There are also benefits from non-subscription services that Super Fan Pack subscribers will be able to enjoy, including Munchpak, which delivers snacks from around the world, and Right Stuf Anime, one of the original pioneers of the industry that both sells and publishes anime. Details are still to come, but each will provide discounts to Super Fan Pack subscribers.
The Super Fan Pack is priced at $14.99 a month. While those with existing Premium and Premium+ memberships won't be able to upgrade at this time, both subscription plans remain unchanged. Stay tuned for more information and updates in the future!