Novel's next 7th volume is scheduled to be released next early summer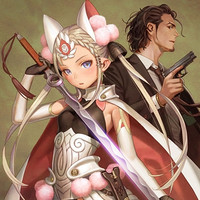 It is announced today that a TV anime adaptation of Shoji Gatoh's light novel series Cop Craft: Dragnet Mirage Reloaded is now in the works for premiere in 2019. The buddy police action series has been published from Shogakukan's light novel imprint Gagaga Bunko since November 2009 with illustrations by Range Murata (LAST EXILE, Shangri-La). This is Gatoh's third novel work to get its anime adaptation, following Full Metal Panic! (2002-2018) and Amagi Brilliant Park (2014).
The anime's official website and Twitter have opened with a teaser visual featuring its two protagonists, Kei Matoba and Tirana, drawn by Murata.
Teaser visual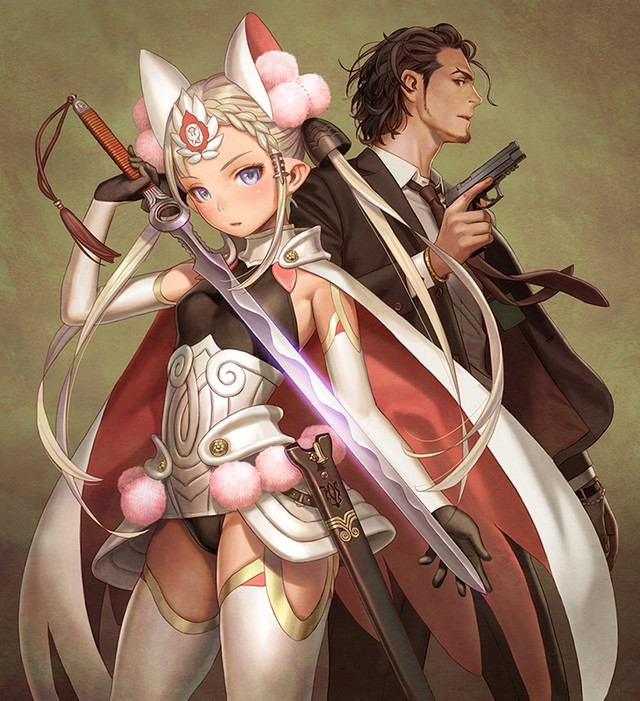 The teaser visual is now displayed on the Onoden electronics store in Akihabara
#コップクラフト #copcraft pic.twitter.com/AcRg2EXw74

— 「コップクラフト」アニメ公式 (@anime_copcraft) 2018年12月29日
Under the title Dragnet Mirage, the novel series was originally published from Takeshobo's Zeta Bunko
imprint for two volumes with illustrations by Rokuro Shinofusa from 2006 to 2007. After the imprint
was shut down, the novel moved to Shogakukan's Gagaga Bunko and relaunched with the new title
Cop Craft: Dragnet Mirage Reloaded and several changes in its settings, including Tirana's appearance,
from adult woman to teenage girl.
The last sixth volume from Gagaga Bunko was released in October 2016, and the next seventh volume
is scheduled to be available in the early summer of 2019.
"Dragnet Mirage" 1st volume/"Cop Craft" 1st volume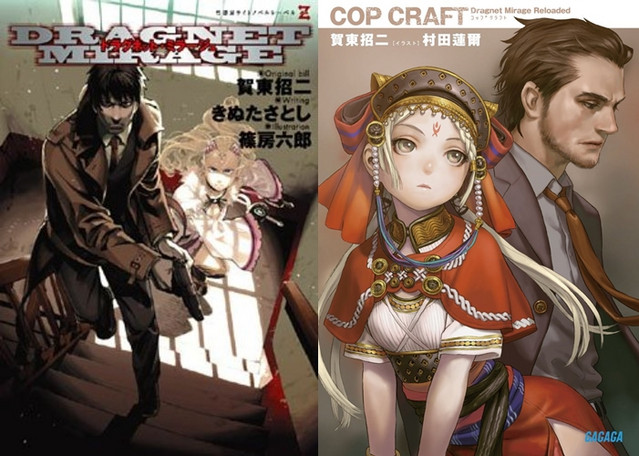 "Dragnet Mirage" 2nd volume/"Cop Craft" 2nd volume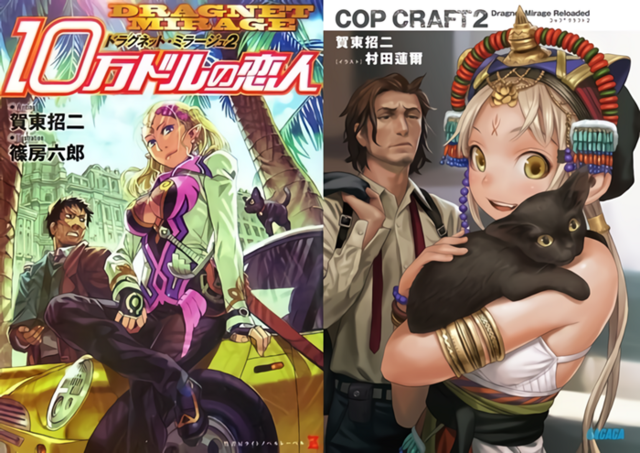 Story introduction:
15 years ago, an unknown hyperspace "gate" appeared on the Pacific Ocean, and the gate connects
to a mysterious another world "Leto Semani" where fairies and goblins live.
Now more than two million immigrants from both worlds are living in Sun Teresa City. Various races
and colorful culture, and people who have and have-not. This is the world's newest "Dream Street."
However, many crimes are wiggling in the shadow of the chaos: drug, prostitution, and weapons trafficking.
There are detectives who stand up for those heinous crimes at the Sun Teresa City Police. Officer Kei
Matoba Kay and Tiana, the knight from the another world, are different in gender, personality, and the
worlds they were born. When the two meet, the case happens. Two worlds, two justice, and beyond
that--. A buddy police action begins!
---
Source: TV anime "Cop Craft: Dragnet Mirage Reloaded" official website / Twitter
©Shoji Gatoh, Shogakukan/STPD