"The School Idol The Movie Over The Rainbow" has crossed one billion yen mark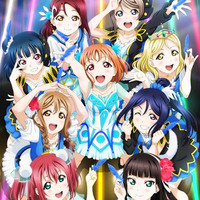 According to the latest Oricon sale report, the "Love Live! Sunshine!! Aqours 3rd LoveLive! Tour ~WONDERFUL STORIES~" Blu-ray, released in Japan on March 6, 2019, sold an impressive 23,295 units in its first week, becoming the top-selling Blu-ray of the week. It marks the nine-member voice actress unit Aqours' first No.1 live Blu-ray in the overall Blu-ray sales ranking.
In the history of the whole Love Live! franchise, μ's' "Love Live! μ's Go→Go! LoveLive! 2015 ~Dream Sensation! Blu-ray Memorial BOX" (September 2015 release/first week sales: 49,000 units) and "Love Live! μ's Final LoveLive! ~μ'sicForever♪♪♪♪♪♪♪♪♪~ Blu-ray Memorial BOX" (September 2016/71,000 units) were also the No.1 sellers in the chart.
The two-disc regular edition DVD/Blu-ray (7,000 yen/8,000 yen) contains Aqours' concerts at MetLife Dome (capacity: 33,556) in Saitama Prefecture on June 9 and 10, 2019, the first two days of their
"~WONDERFUL STORIES~" tour. In addition to the Saitama concerts, the six-disc "Blu-ray Memorial
BOX" (27,000 yen) also includes their concerts at Osaka-jo Hall (16,000) in Osaka on June 17 and Marine
Messe Fukuoka (15,000) in Fukuoka on July 8, along with the interlude movies for each concert and a
making documentary of the tour.
Digest
PV
"Blu-ray Memorial Box" jacket illustration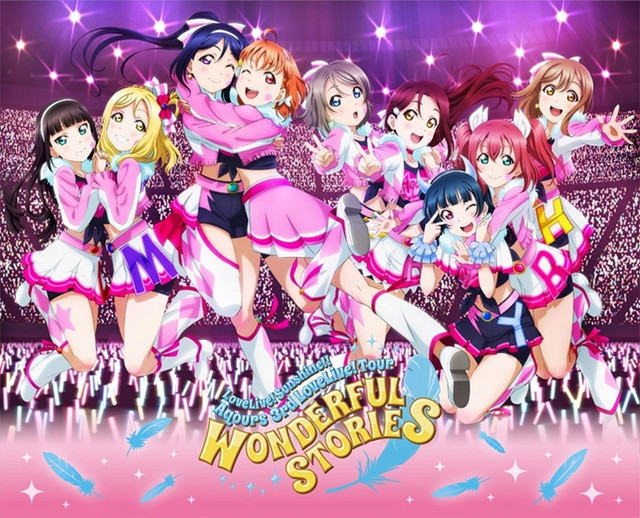 Regular edition DVD/Blu-ray jacket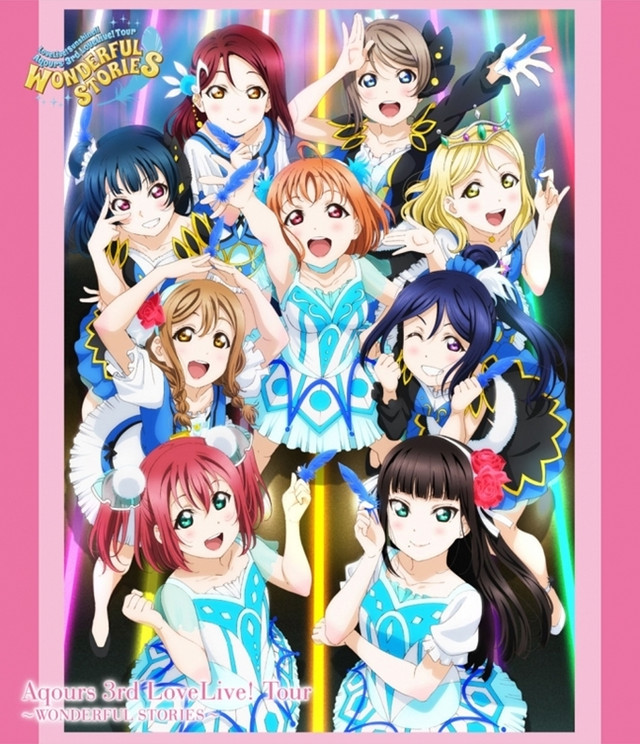 ---
Also as reported, a total domestic box office gross of Love Live! Sunshine!! The School Idol Movie Over the
Rainbow had crossed the one billion yen mark by February 22, in eight weeks since its release on January 4,
2019. Its 11th week moviegoers (March 15-) will receive a raw 35mm film roll with four frames, which is the
same bonus item for the fifth week ones.
【劇場情報】3月15日(金)からの公開11週目以降は、5週目に配布し好評だったランダムフィルム「Aqoursの輝跡☆」を入場者プレゼントとして再配布いたします????3月15日以降に上映を開始する劇場もこちらを配布いたします❗
劇場情報は⇒https://t.co/uoQIz0TMaO#ラブライブサンシャイン劇場版#lovelive pic.twitter.com/OFD7VJ7UGB

— ラブライブ!シリーズ公式 (@LoveLive_staff) 2019年3月13日
---
Source: Oricon via: Mantan Web
©Project Love Live! Sunshine!!
©2019 Project Love Live! Sunshine!!