Takeru Sato is, of course, set to reprise his role as Kenshin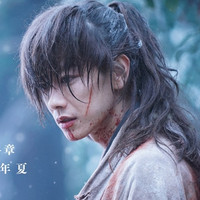 The wandering swordsman will return for his final battle. Warner Brothers Japan announced today that a two-part "Final Chapter" from the live-actin film adaptation project based on Nobuhiro Watsuki's action jidaigeki manga series Rurouni Kenshin is set to be released in Japan in the summer of 2020.
The director of the first three films in 2012-2014, Keishi Otomo will return to the director's chair, and Takeru Sato is, of course, set to reprise his role as Himura Kenshin one more time.
The "Final Chapter" will adapt the manga's final "Jinchu" arc, including the episodes also told in the 1999 OVA "Tsuioku-hen/Trust & Betrayal" about the past story of Kenshin as Hitokiri Battousai during the final years of the Bakumatsu era, explaining the origins of his cross-shaped scar. The official title for each part will be announced at a later date.
The shooting already began in November 2018, and is scheduled to last for seven months until May
2019 in various locations across Japan, including Kyoto, Nara, Shiga, Mie, Hyogo, Kumamoto, Hiroshima,
Tochigi, Saitama, and Shizuoka.
Otomo says, "To surpass the quality of the previous films, we have poured a massive quantity of heat
into this film from many view points, such as action scenes never seen before, two totally different eras
of Bakumatsu and Meiji, a deep drama that Kenshin carries, and a pure love story. It will definitely
become a film that can be loved by everyone, so we hope you will be looking forward to it in the summer
of 2020."
And Sato adds, "I have performed to my maximum for my roles in every films, but I still have a special
feeling about 'Rurouni Kenshin.' And this two-part film must the most important episode for Kenshin,
because it reveals the secret about his cross wound (Kenshin's past). Since we finished making Kyoto
Inferno/the Legend Ends, I have felt that it would be the most difficult challenge to make a sequel to
them. Through everyday that I can shoot the film that I have absolutely wanted to make, I have truly
felt that this will be a very important work for me. "
Teaser visual featuring Kenshin, who has only one scar on his left cheek.
\剣心が帰ってくる!/
シリーズ累計125億円突破!5年の時を経て、佐藤健さん主演×大友啓史監督で遂に『#るろうに剣心最終章』2020年夏、2作連続公開決定!描かれるのは、剣心の<十字傷の謎>と<最恐の敵・縁>との戦い。今回、世界初公開となるビジュアルの頬の傷は一つ。剣心の見つめる先には…? pic.twitter.com/oSBvcrlCP4

— ワーナー ブラザース ジャパン (@warnerjp) 2019年4月11日
---
Past three "Rurouni Kenshin" live-action film poster visuals:
"Rurouni Kenshin" (August 25, 2012 releasae/Japanese box office: 3.01 billion yen)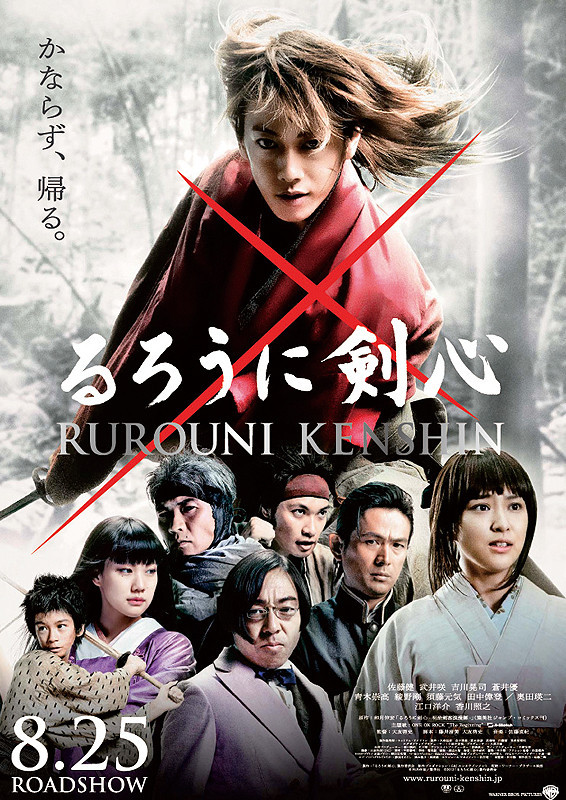 "Rurouni Kenshin: Kyoto Inferno" (August 1, 2014/5.22 billion yen)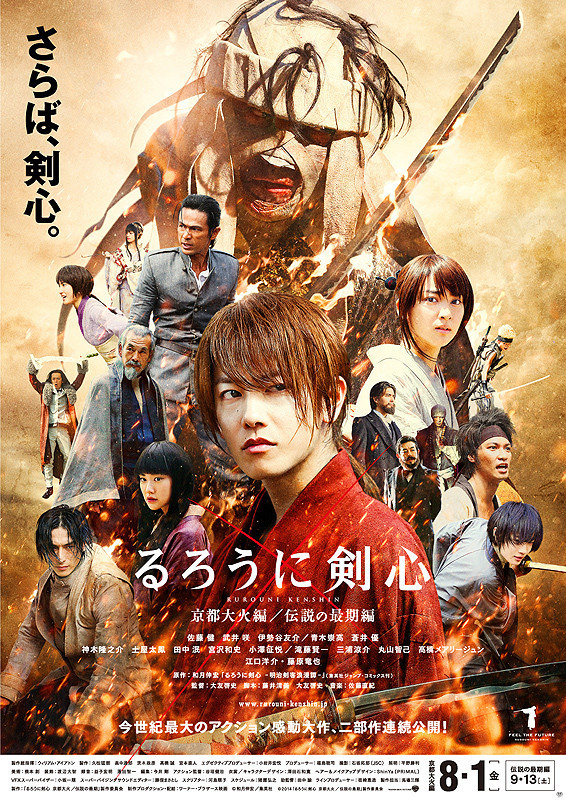 "Rurouni Kenshin: The Legend Ends" (September 13, 2014/4.35 billion yen)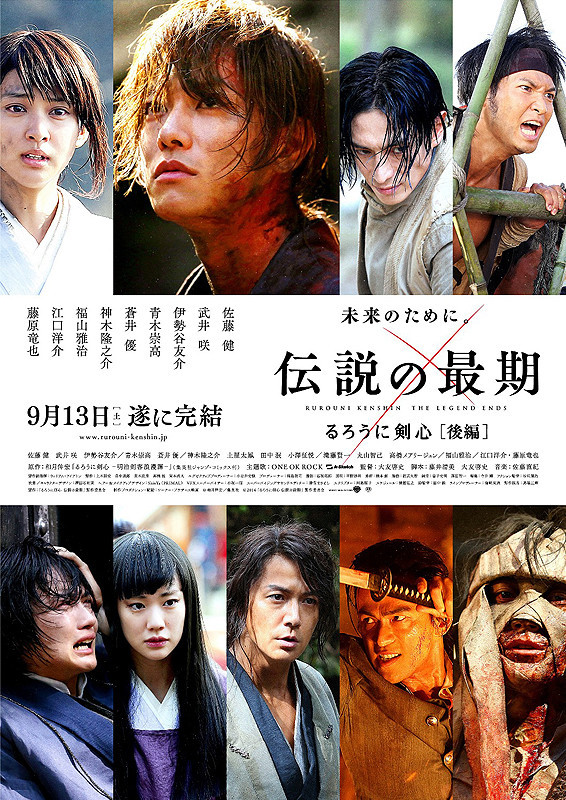 ---
Sourece: "Rurouni Kenshin" live-action film official website / Twitter
©Nobuhiro Watsuki/SHUEISHA
©2020 "Rurouni Kenshin Final Chapter" production Committee