Japanese "War of the Spark" Boosters Will Contain Alternate Art from Notable Japanese Character Designers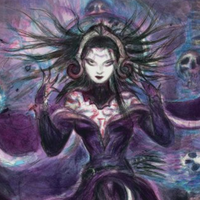 Wizards of the Coast announced early this evening that they would be releasing Japanese alternate-art versions of all 36 planeswalker cards in their upcoming Magic: the Gathering expansion, War of the Spark, featuring illustrations from character designers like the legendary Yoshitaka Amano (Angel's Egg, Vampire Hunter D, Final Fantasy) and Daisuke Izuka (Fire Emblem, GATE light novels).
According to Wizards of the Coast, these alternate art versions of the planeswalkers will appear exclusively in Japanese-language booster packs of War of the Spark, which will be distributed worldwide, and in Wizards Play Network promo packs for the Core Set 2020 season. Players hoping to find the alternative art in a Japanese booster pack will have a 50/50 chance of finding one, compared to the standard artwork.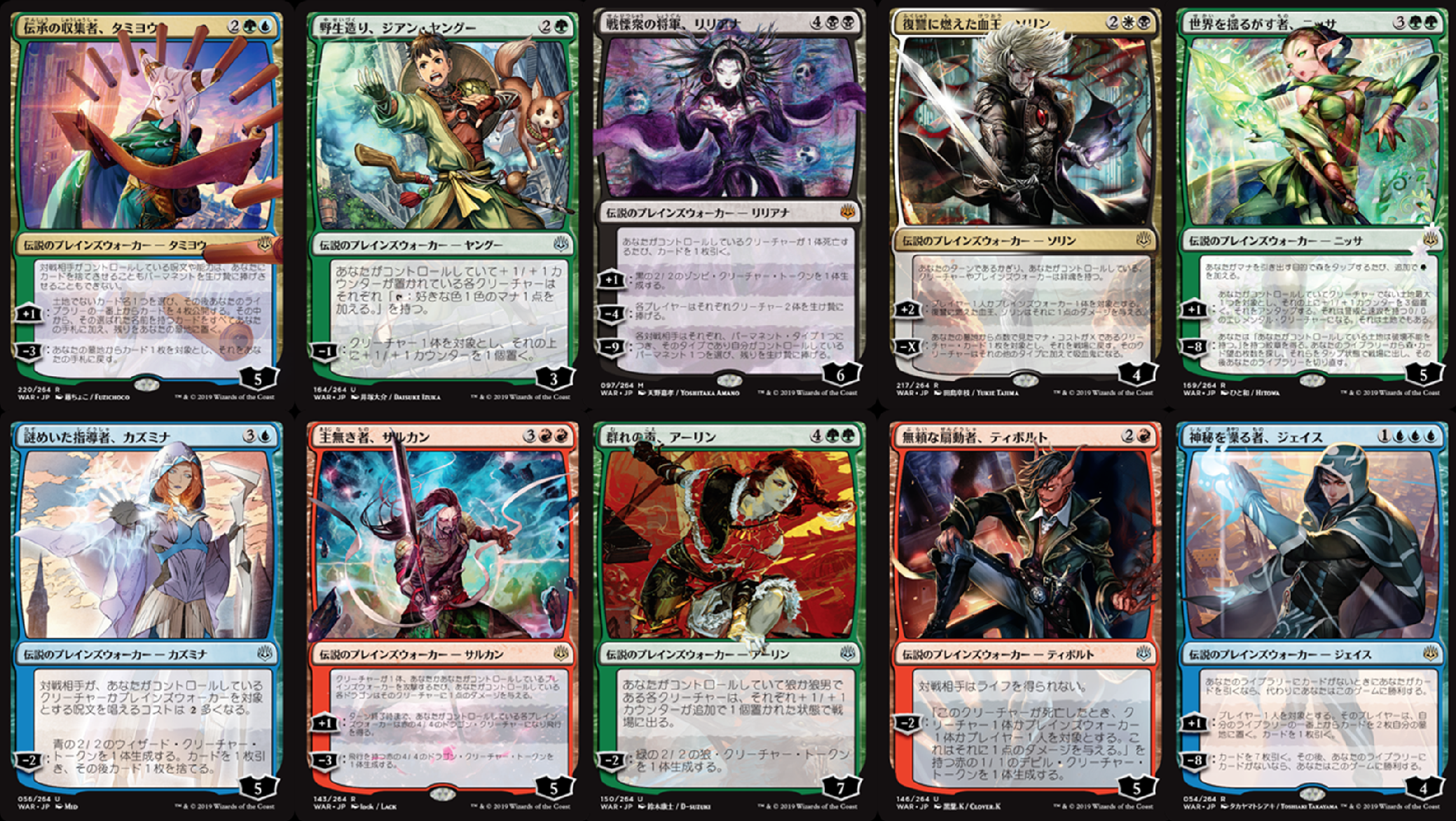 The collection of new planeswalker art is headlined by Yoshitaka Amano's rendition of Liliana, Dreadhorde General, a necromancer who is central to the storyline of War of the Spark, having betrayed her team of planeswalkers known as "the Gatewatch" shortly before the expansion's storyline begins. Amano is famous for his work on the Final Fantasy series, but has been creating some of the most evocative art in the fantasy world since his career began in the early 1970s.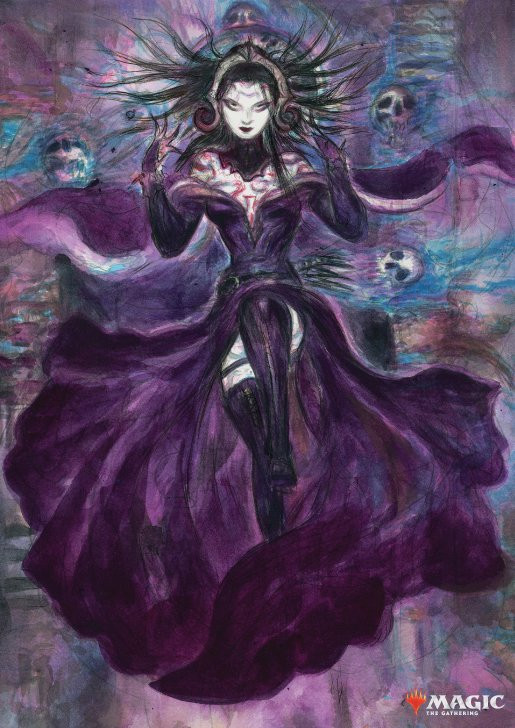 Liliana, Dreadhorde General by Yoshitaka Amano
This isn't the first time that Magic has used Japanese artists or "anime-styled" artwork on their cards. In 2010, Wizards of the Coast released a limited run for a Japanese-language release of their Jace vs. Chandra duel deck featuring exclusive artwork from manga author Yoshino Himori.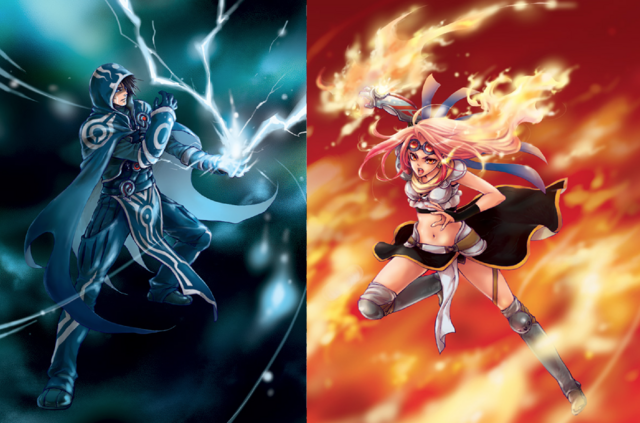 Jace Beleren and Chandra Nalaar by Yoshino Himori
Hiromi had begun a manga adaptation of The Purifying Fire with the same name earlier that year in Dengeki-Maoh magazine, but even that wasn't the start of Magic's relationship with manga: that honor goes to Magic - Urza & Mishra, a December 2000 re-telling of Magic's first major storyline, known as the Brother's War.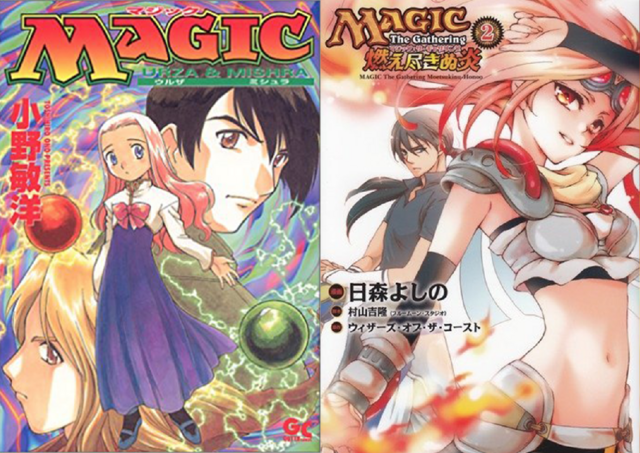 Manga covers for Magic - Urza & Mishra and The Purifying Fire
More recently, Magic: the Gathering made waves in the manga world with a new series serialized in Kadokawa's Monthly Shōnen Ace called Subete no Jinsei wo Sorera wa Saisei Dekinai, or "Destroy All Humans. They Can't Be Regenerated." The manga follows two Japanese teens in the '90s as they duel and trade with Magic cards, a different strategy from previous attempts to bring the Magic storyline itself to the medium that's more in line with other card game adaptations like Yu-Gi-Oh! and Duel Masters.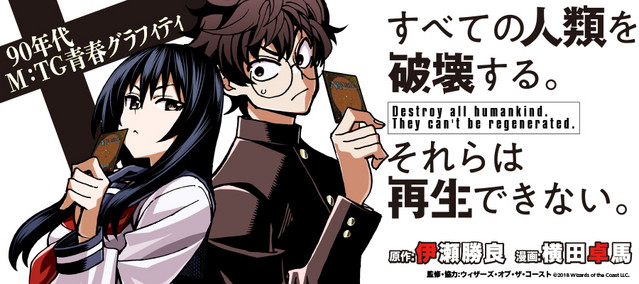 Cover art for Destroy All Humanity. They Can't Be Regenerated.
War of the Spark comes out worldwide on May 3rd, 2019. Which of the new planeswalker alternate art pieces do you like the best? Let us know in the comments!