Junya Enoki (Jona Basta in Gundam Narrative) is cast as the protagonist Yuji Itadori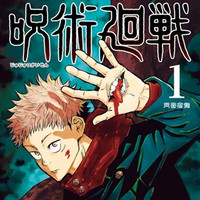 A TV anime adaptation of Gege Akutami's dark fantasy manga Jujutsu Kaisen is now in the works. The news was officially revealed in this year's latest 52nd issue of Shueisha's Weekly Shonen Jump magazine released today in Japan.
While its main staff and broadcast schedule are currently kept under wraps, its three main voice cast members are confirmed: Junya Enoki (Jona Basta in Mobile Suit Gundam Narrative) as the 15-year-old protagonist Yuji Itadori, Yuma Uchida (Hayate Immelmann in Macross Delta) as Megumi Fushiguro, and Asami Seto (Raphtalia in The Rising of the Shield Hero) as Nobara Kugisaki.
「週刊少年ジャンプ」大人気作品 #呪術廻戦 TVアニメ化決定!さらに、メインキャラクターである、虎杖悠仁(いたどりゆうじ)、伏黒 恵(ふしぐろめぐみ)、釘崎野薔薇(くぎさきのばら)のキャストも解禁!虎杖悠仁役: #榎木淳弥 さん、伏黒 恵役: #内田雄馬 さん、釘崎野薔薇役: #瀬戸麻沙美 さん pic.twitter.com/BTCSuhlHCh

— 『呪術廻戦』アニメ公式 (@animejujutsu) November 25, 2019
As the 27-year-old author's first weekly serialization work, the manga has been serialized in the magazine since March 2018 and so far seven tankobon volumes have been available in Japan. Its English edition has been simulreleased on the app and website Manga Plus since January 2019. The site introduces its story as below:
For some strange reason, Yuji Itadori, despite his insane athleticism would rather just hang out with the Occult Club. However, her soon finds out that the occult is as real as it gets when his fellow club members are attacked! Meanwhile, the mysterious Megumi Fushiguro is tracking down a special-grade cursed object, and his search leads him to Itadori...
The manga was featured on the cover of Weekly Shonen Jump:
【最新話&アニメ化決定!】本日11月25日(月)は、週刊少年ジャンプ52号発売日です。#呪術廻戦 最新話掲載。先週号で予告していた大発表はアニメ化でした!今週は表紙&ポスター巻頭カラー、そして一部キャストの情報が明らかに!引き続き #呪術廻戦 をよろしくお願いいたします! pic.twitter.com/8DW1oXdlta

— 呪術廻戦【公式】10/4 JC7巻発売! (@jujutsu_PR) November 25, 2019
Tankobon 1st and 7th volume covers: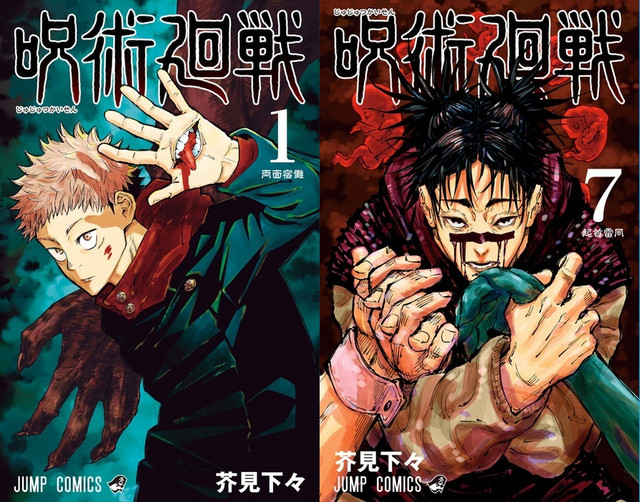 ---
Source: TV anime "Jujutsu Kaisen" official Twitter
© Gege Akutami/SHUEISHA