Check out the winners of the Crunchyroll and Junji Ito International Cat Day contest!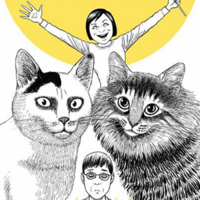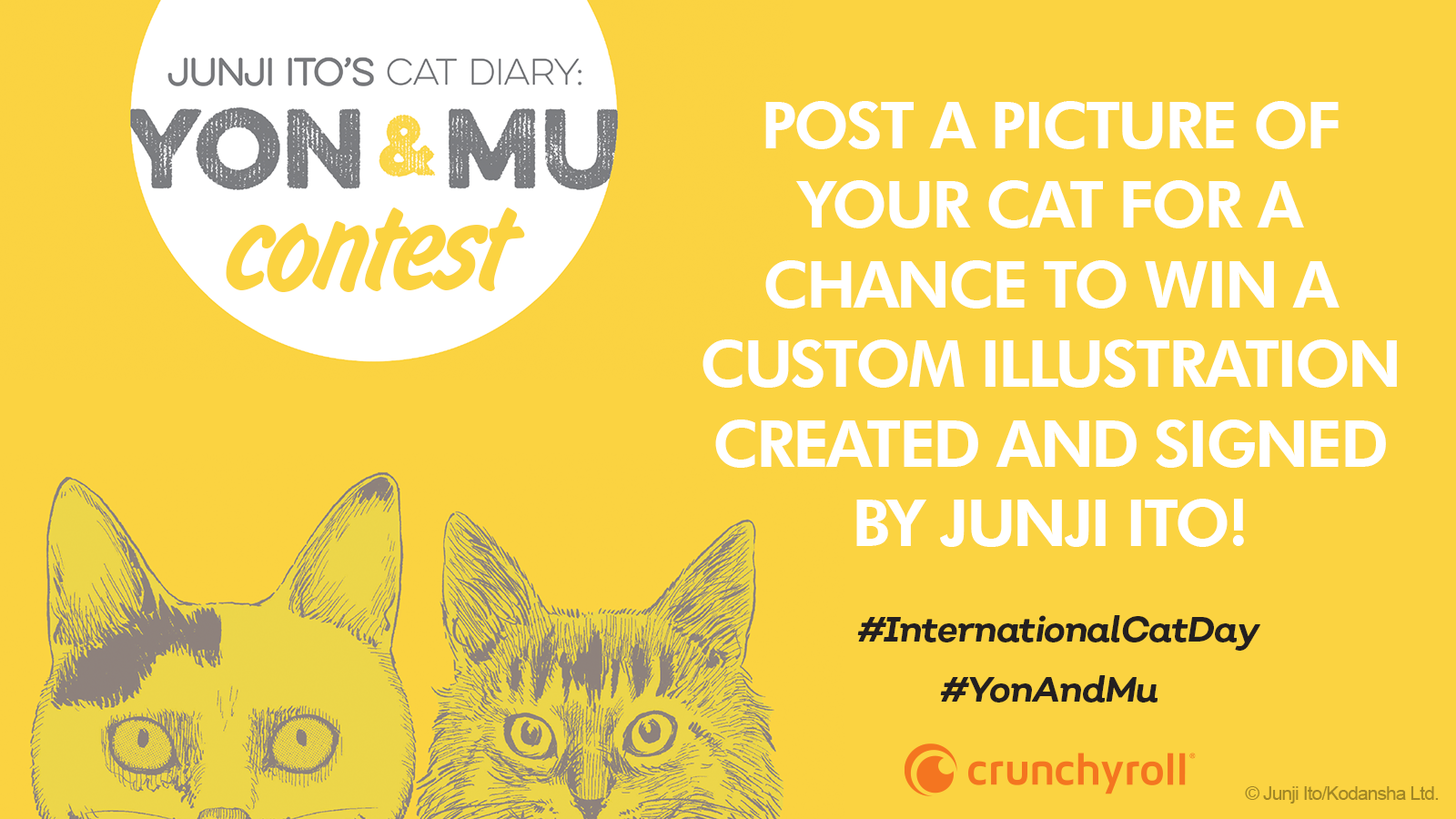 Back in August, we asked Junji Ito (and cat) fans to share their cats for a special International Cat Day Contest with Junji Ito! Participants had a chance to win a whole slate of prizes, including the grand prize of a custom illustration by Ito-sensei! We took a look at the 1,831 submissions and we're now happy to announce the winners of the contest! Thank you to all who submitted and congratulations to the winners!
Grand Prize Winner
@chibi_leah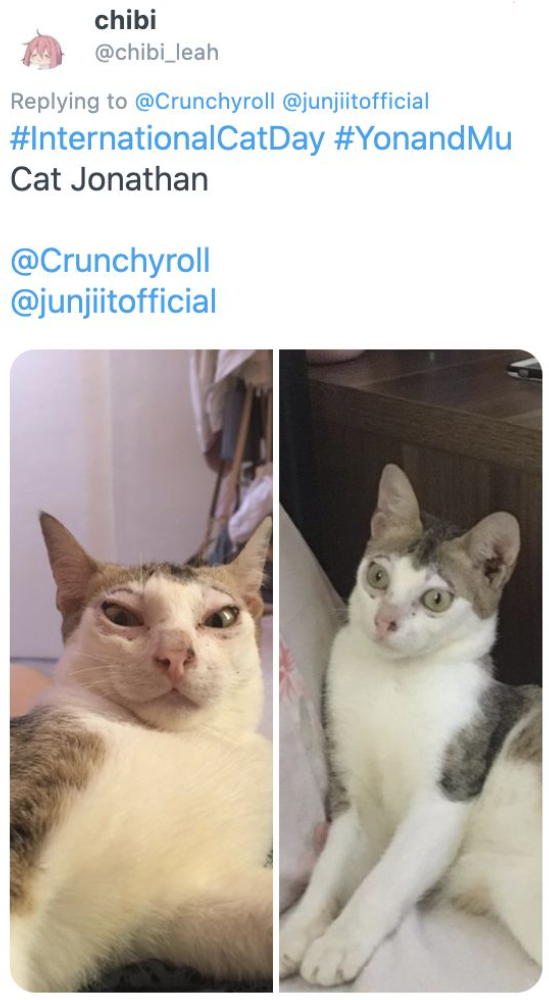 3 Cat Papa Award Runner Ups
@Crunchyroll #InternationalCatDay #YonAndMu pic.twitter.com/chgh7Xe5r7

— Nanao???????????? (@aozora_pedaru_) August 8, 2020
My cat, Odin, about to start Ragnarök #InternationalCatDay #YonAndMu pic.twitter.com/WJ3pa1Toii

— マダ達 (@Madatachii) August 8, 2020
Hi @junjiitofficial! This is my cat Poe. We love you! #InternationalCatDay #yonandmu pic.twitter.com/4FEa2b1b3l

— cat (@chiclesmota) August 8, 2020
And as a special thank you to everyone who participated, Junji Ito illustrated this special sketch that references his infamous work Uzumaki, which you can look forward to on Adult Swim in 2021!