Discotek is currently missing four episodes for the upcoming release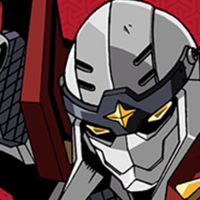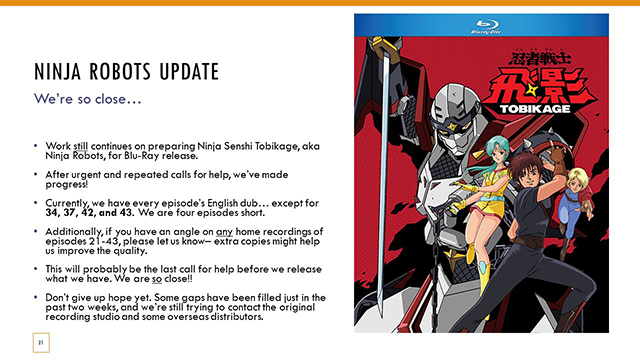 After the announcement on September 14, 2020 that Discotek Media would release a Blu-Ray collection of Ninja Senshi Tobikage, also known as Ninja Robots, the company has been on the search for English dub episodes to include in the release. While Discotek has been able to rescue episodes 1-20 of the English dub, as well as episodes 21-33, 35, 36, and 38-41, the company is still on the search for any English dub recordings of episodes 34, 37, 42 and 43 for the forthcoming release to ensure a complete collection of the English dub.


Additionally, Discotek is looking for any home recordings of episodes 21-43 to help improve the quality of the Blu-Ray release.
Ninja Robots! We're so close to having it all. We still need you to spread the word to anyone who might have recorded it. Aired on Cartoon Network Australia, maybe New Zealand. Also in Southeast Asia & Belgium! pic.twitter.com/1xwN68hNUz

— ????Discotek Media (@discotekmedia) June 8, 2021
Discotek detailed that they have reached out to the original recording studio as well as CBS Television and Televisa, but that none of the original broadcasters nor studios possess any of the English-language episodes.

If you or someone you know may know of the whereabouts of the missing Ninja Robots English dub episodes, Discotek encourages you to reach out on the "Contact Us" page on their website or tagging the official Twitter account at @discotekmedia.

---
Kyle Cardine is a Managing Editor for Crunchyroll. You can find his Twitter here.