Fight side by side with powerful mechs in breathtaking anime-style battles on iOS and Android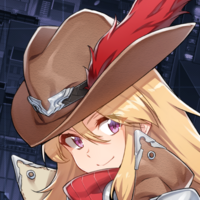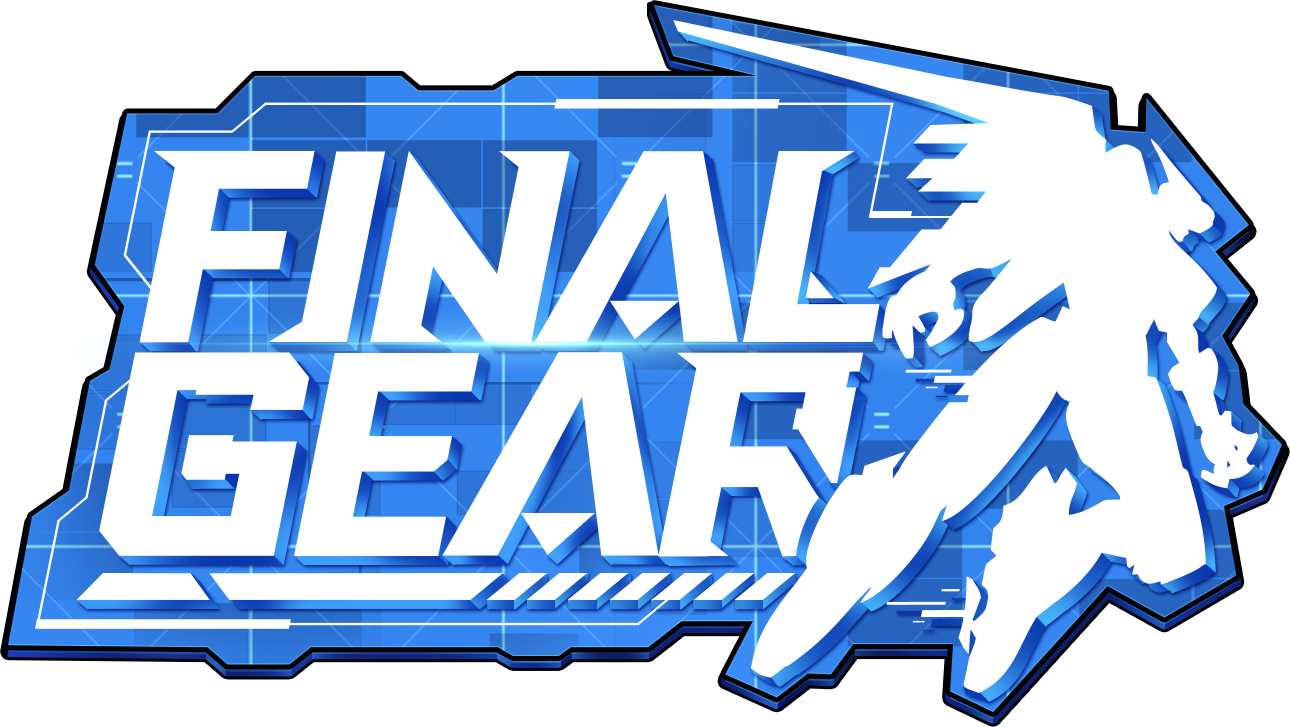 October 1st, 2021 - Komoe Technology has announced its newest mobile game, Final Gear is now available for download on the Apple App Store and Google Play. Offering an exciting side-scrolling experience combining shooter and RPG mechanics, Final Gear launches players into an anime-styled world where they command powerful mechs and beautiful pilots in battle, using tactical skills to deploy different mech classes in order to crush the enemy and claim victory! Final Gear is now free to download on iOS and Android.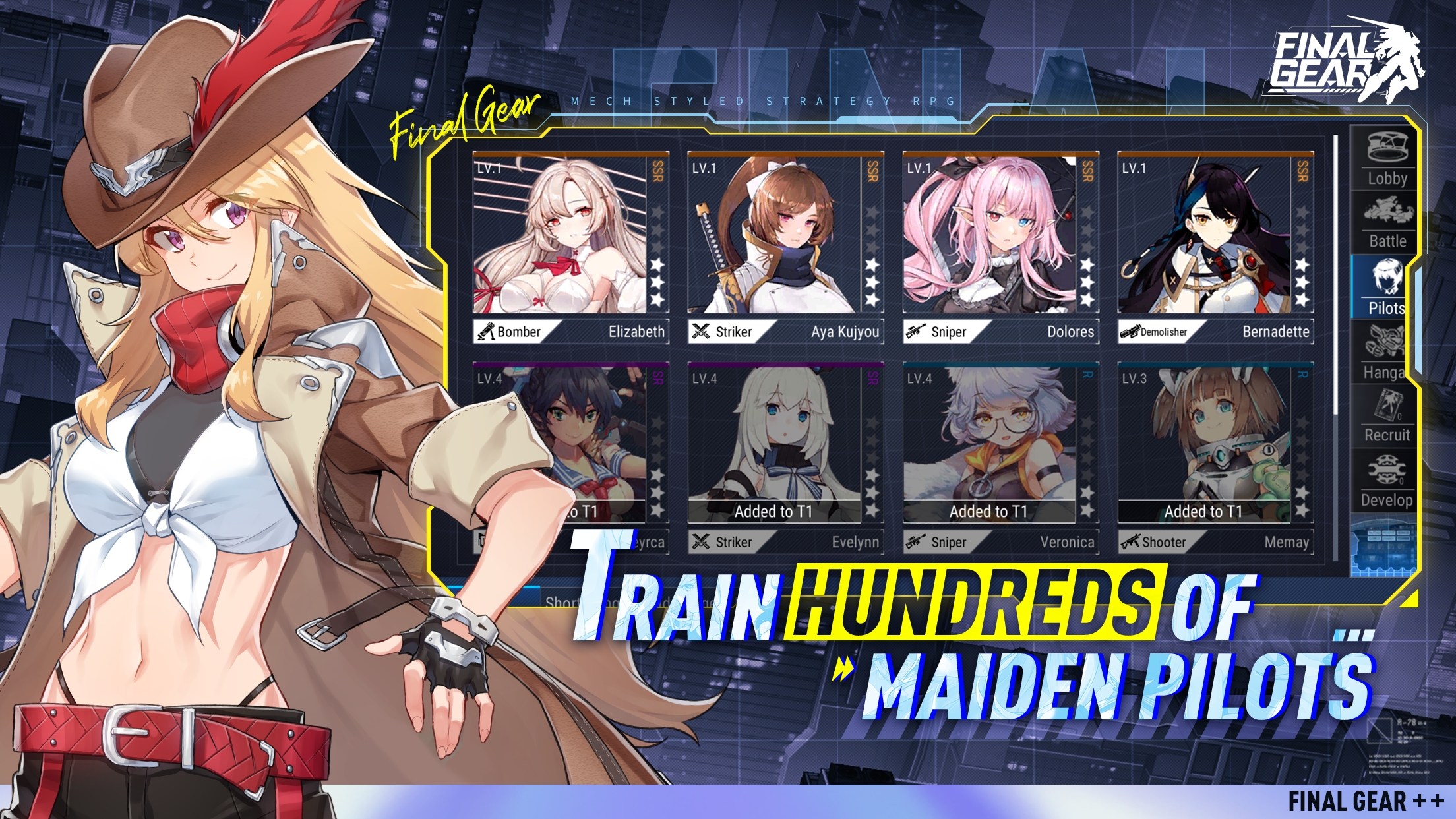 "Mechs and Maidens" take center stage in the futuristic world of 2110 after a cataclysmic meteor has turned the world into a barren wasteland. The survivors rebuilt the planet, with a new mecha technology coming to the forefront in the hands of three factions. Behind these factions lies an all-female fighting force of over 100 mech pilots, featuring unique abilities and personalities, expertly brought to life by veteran Japanese voice-actors to reflect the game's anime inspirations and its desire to give fans the full anime experience. These pilots mix beauty, brains and brawn as they speed into battle following the strategy and formation selected by their player-commander. Final Gear features six occupations of mech pilots, allowing for different tactical roles and matchups, depending on the mission at hand. These occupations enable players to battle it out at close-quarters with Demolishers, or attack from a distance with Snipers.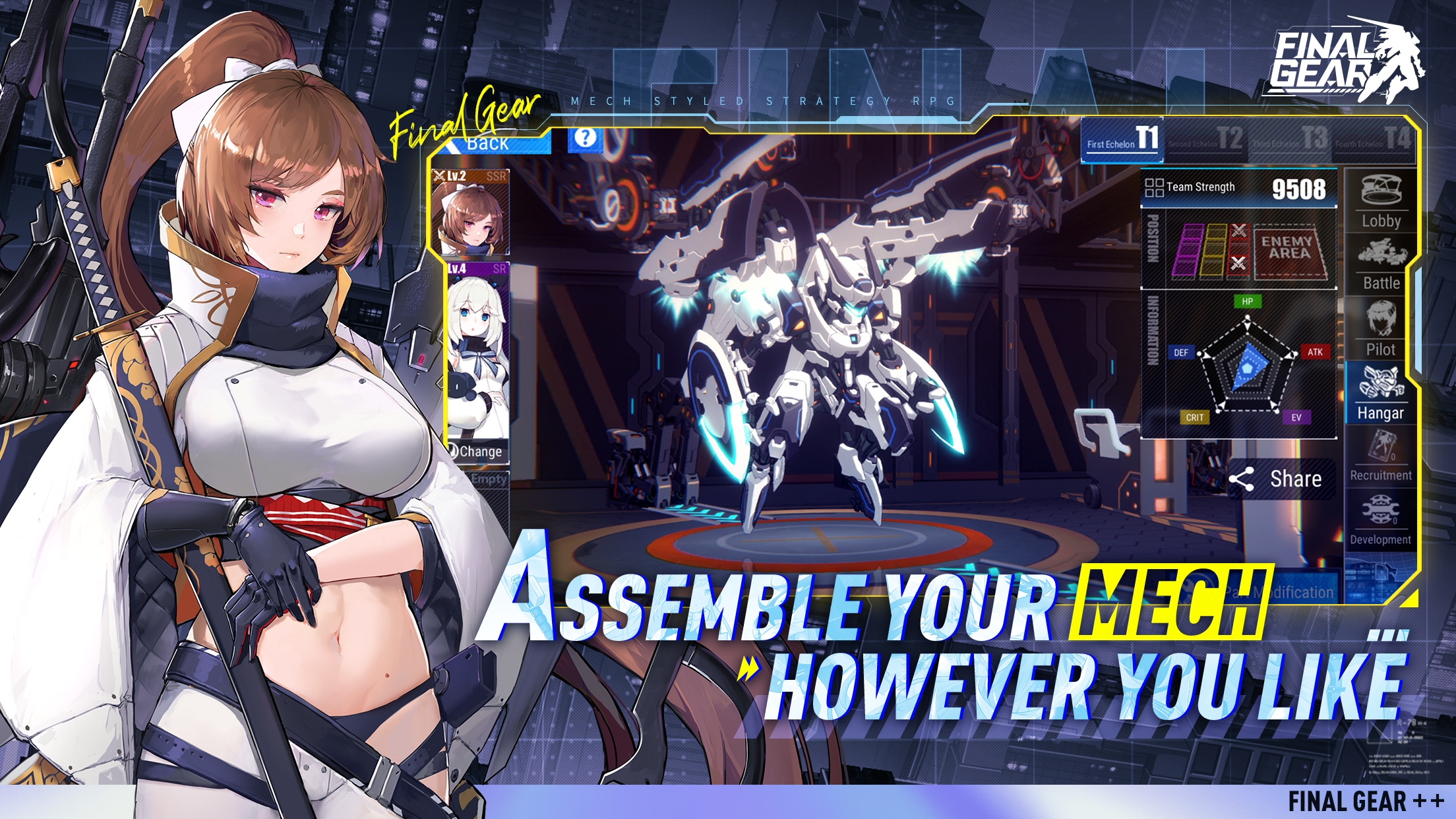 Away from the heat of battle, players can turn their attention towards building and upgrading their home base. Players can upgrade specific rooms in the base to specialize in particular stats, such as dormitories, research labs, hangars, research labs, garages and more. Working 24/7, the base enables players to gather resources and experience even when away from the game, keeping them in fighting shape and ready for action.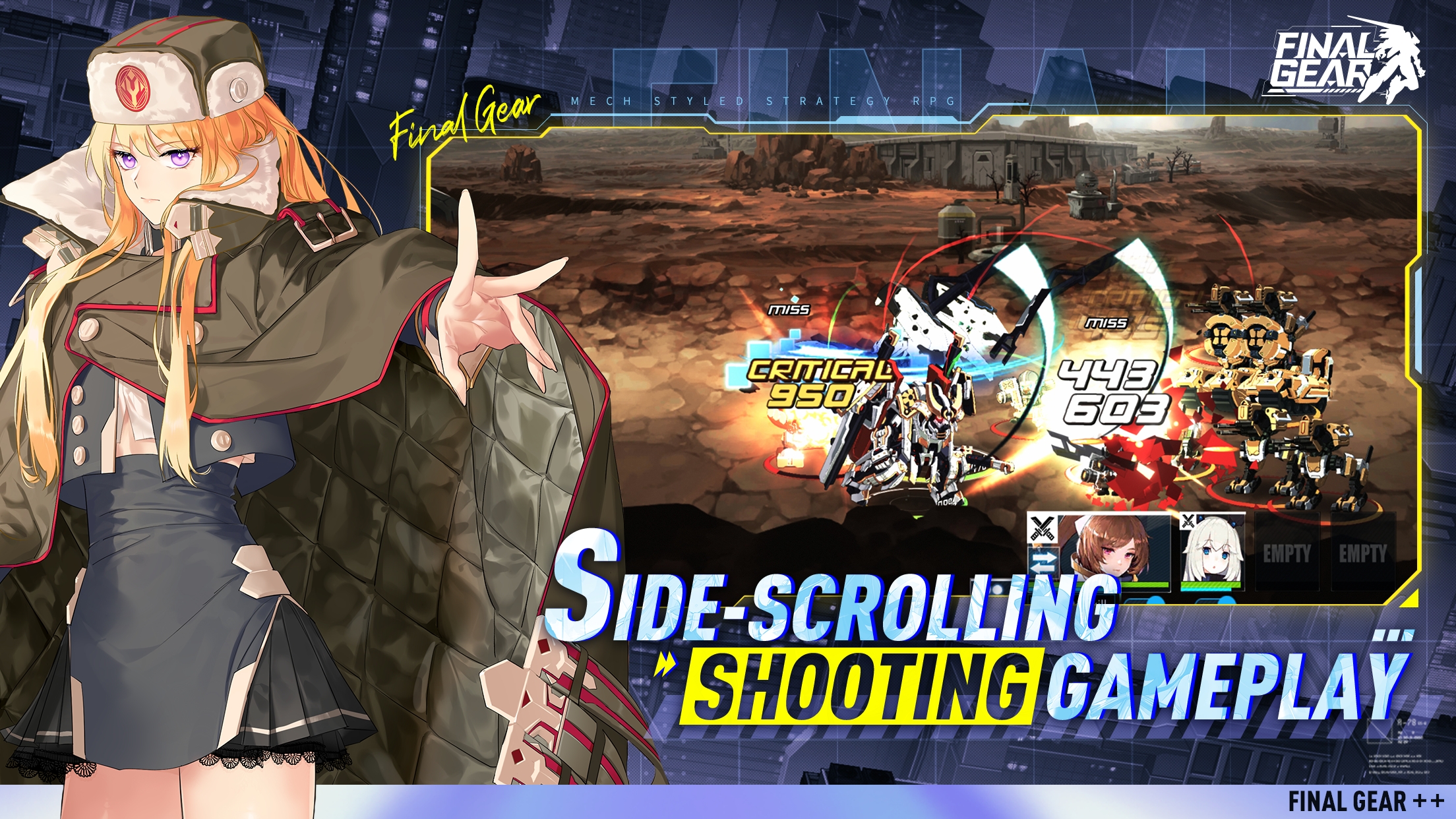 Features:
Over 100 pilots to unlock with unique personalities and abilities, each with stunning dynamic models and voiced by famous Japanese voice-actors

Remodel your mechs with millions of possible combinations, creating an ultra-powerful line-up to crush the enemy

Build your base to gather resources even while you're away from the game, with unique rooms dedicated to specific stats

Complete tactical missions with multiple objectives across different terrain and requiring different strategies
Final Gear Official Trailer
Aspiring mech commanders can download Final Gear now for free from Google Play and the App Store. Players can keep up to date via the game's official website, Twitter and Facebook for more news and information.