Discover the Descent of Skadi in Arknights Event: "Under Tides"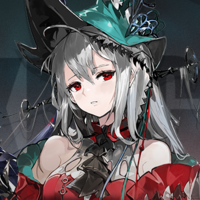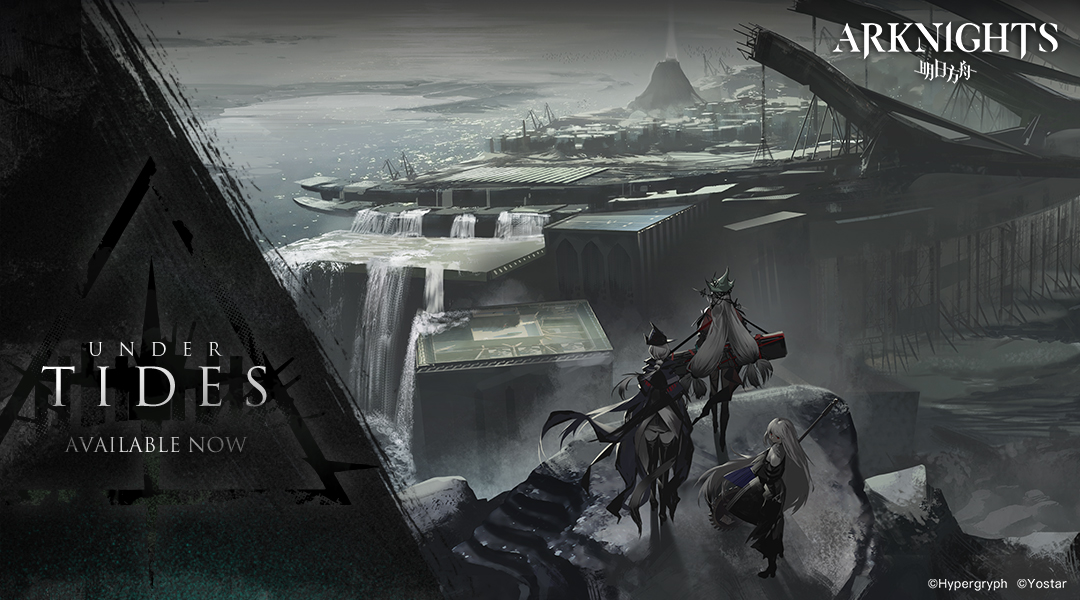 October 22, 2021 - Shanghai, China - Strategic mobile RPG Arknights launches a brand new side story event, "Under Tides". In the latest storyline, players will follow Skadi's steps, embarking on a journey to Iberia, finding her Abyssal Hunter companions and unveiling the secret behind Ægir. The update brings 4 new operators, including the very first 6-star alternate operator with Live2D dynamic art, Skadi the Corrupting Heart.
Download and play Arknights now: Click here

Check out the Animated Promo Below:

About Under Tides and Event Rewards
"Under Tides" will be open for a limited time from October 21st to November 4th. Skadi, dressed in red and disguised as a singer, starts her journey in Sal Viento. Through a series of unusual events and a battle with Church of the Deep, the mystery of Skadi's lineage has gradually been revealed.

Multiple rewards have been brought into the event. By clearing event stages and Try to Survive missions, players can collect Corrupted Iberian Records and redeem for various rewards such as 6-star operator Gladiia, Iberian Resort Town Furniture (Pieces), Headhunting Permit, etc. To grant players more chances to obtain the new operators, a free 10-roll headhunting permit and 15 daily log-in pulls are available. Additionally, players can mine in the Cautus Valley to earn a great amount of Orundum.

Check out the Event Teaser Below:

Watch the Event's Official Trailer:

New Operators
Skadi the Corrupting Heart, turning into an Abyssal Hunter in the story, is a 6-star Supporter. Her talent enables her to summon a Seaborn, which could extend her attack range and increase the attack of her allies and the Seaborn. This effect would be increased if there is another Abyssal Hunter.
Kal'tsit, the leading role in the last event and the main character in Rhode Islands, has finally been added to Standard Headhunting. As a new 6-star Medic, Kal'tsit is the first Summon and DPS Medic Operator. Her first talent can summon, heal and redeploy Mon3tr. When defeated, her second talent makes Mon3tr stun and deal true damage to enemies.
Gladiia, a 6-star Specialist, is the bonus operator that can be obtained for free. As the head of the Rhodes Island Aegir Affairs, her talents enable all Abyssal Hunter operators on the field to recover Health points per second and receive less damage from Seaborn enemies. Her second talent increases her attack when attacking enemies lighter than a certain weight.
Akafuyu, a 5-star Guard, has the talent that increases her ASPD based on her lost HP. Her first skill will turn Block into 0, increasing her ATK and making her attack strike twice. Her second skill causes an immediate HP loss and gives her one Shield, and increases her ATK and DEF.

New Arrivals in Store
The Bloodline of Combat Collection for Mountain, Eunectes, Flint and Ayerscarpe has newly arrived. Blaze, Courier and Vigna dress up as band members, with their Ambience Synesthesia Collection which is available at the Store. Moreover, the re-edition outfit "Fugue" for W is back in the Store. Part of the new furniture set, Iberian Resort Town, will be for sale in the store as well. Be sure to check it out!
Follow Arknights
About Yostar Games
Founded in 2014 and publisher of Azur Lane and Arknights, Yostar Games specializes in game development, global distribution, investment, and video game IP management. Situated in Tokyo and Shanghai, Yostar Games has rapidly become the top publisher and developer of the anime genre in China and is striving to become a global leader in the gaming industry.