New season scheduled to premiere in April 2023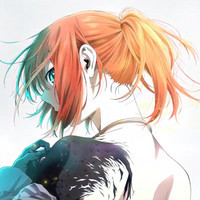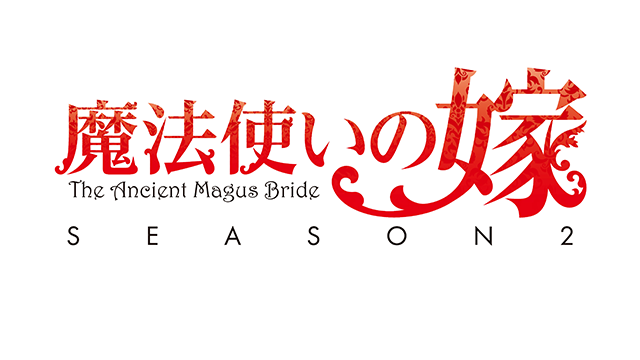 During its industry panel at Anime NYC, Crunchyroll announced the upcoming The Ancient Magus' Bride Season 2 anime will stream on the service when it begins airing in Japan in April 2023.
The Ancient Magus' Bride Season 2
Airdate: April 2023
Territories: North America, Central America, South America, Europe, Africa, Oceania, the Middle East and CIS
Trailer
Key Visual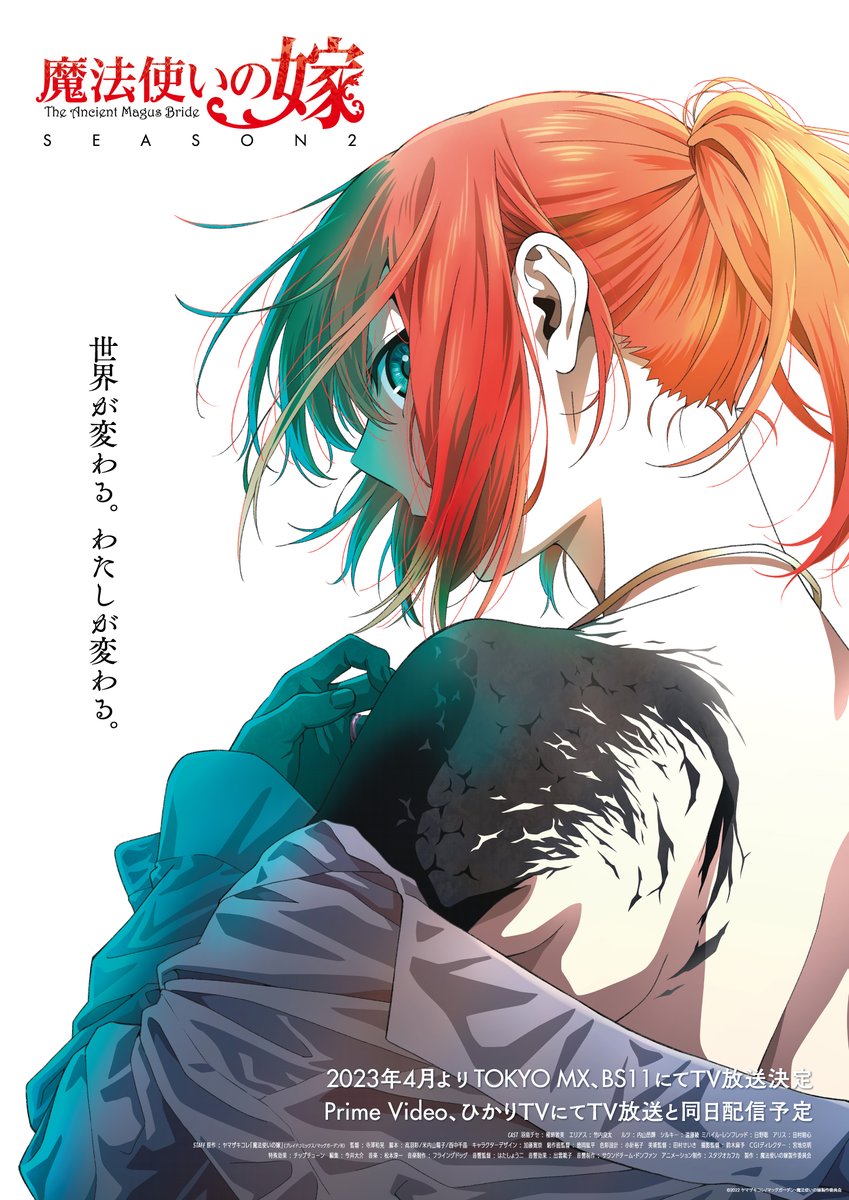 The staff and returning cast are as follows:
Director: Kazuaki Terasawa
Script: Aya Takaha, Yoko Yonaiyama, Chiaki Nishinaka
Character Design: Hirotaka Kato
Chief Animation Director: Kohei Tokuoka
Color Design: Yuko Kobari
Art Director: Seiki Tamura
Director of Photography: Mayo Suzuki
CGO Director: Katsuaki Miyaji
Special Effects: Chiptune
Editing: Daisuke Imai
Music: Junichi Matsumoto
Music Production: Flying Dog
Sound Director: Shoji Hata
Sound Effects: Noriko Izumo
Sound Production: Sound Team Don Juan
Animation Production: Studio Kafka
Chise Hatori voiced by Atsumi Tanezaki
Elias Ainsworth voiced by Ryota Takeuchi
Ruth voiced by Kouki Uchiyama
Silky voiced by Aya Endo
Mikhail Renfred voiced by Satoshi Hino
Alice voiced by Mutsumi Tamura
In March 2021, Studio Kafka was established to take over the production of The Ancient Magus' Bride from WIT Studio and produced the newest OAD series The Ancient Magus' Bride -The Boy from the West and the Knight of the Blue Storm in partnership with Twin Engine. The third and final OAD episode was released on September 9 in Japan, with the first two streaming on Crunchyroll. Seven Seas Entertainment releases the English edition of the manga.
The first anime season aired between October 2017 to March 2018. Crunchyroll describes the second season:
Chise was able to accept Elias and herself, if not necessarily everything about her situation. After Cartaphilus fell back into a slumber that would not last forever, Chise was able to go back to her regular life. Then she receives an invitation from a mutual aid organization for mages called the College.

Under the British Library exists a secret society of mages. Encounters and interactions with people are about to open some new doors.

This is a story about saving yourself to save another.

---
Kyle Cardine is a Managing Editor for Crunchyroll. You can find his Twitter here.