CR News editor in chief Patrick Macias reports from Japan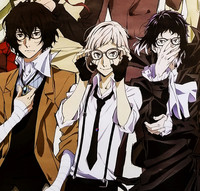 Well, I finally did it… I said goodbye to my old life in San Francisco and swam across the Pacific Ocean and moved to Japan. On one hand, this wasn't totally unexpected… I've been going back and forth between the US and Japan for nigh on several decades now, but this was a whole new ballgame of crazy. To wit: the relentless march of apartment hunting, the face-melting bureaucracy, the fear of being dragged away by immigration should I ever lose my "gaijin card".
But then... I take a stroll around the block, just downstairs from the glass and steel environs of Crunchyroll's Tokyo office, and I'm blissfully lost in a maze of anime, manga, and screen-accurate Godzilla figures. It's a special feeling… the moment at which things that you've only seen on a screen, or on a page, can become totally real in a place like Tokyo. Maybe it's a figure shop in Akihabara, or a limited time pop up space or event, or even just an ad campaign using some all-time favorite characters.
Way back in 2004, I wrote a travel book called "Cruising the Anime City: An Otaku Guide to Neo Tokyo" that helped to blaze a trail down these paths. And now that I'm permanently punching the clock here in Japan, this seems as good a time as any to resurrect the brand name and to try and see WHO and WHAT it out there.
All the pics above were taken during the recent Golden Week holiday in Japan, but as I mentioned before, I'll be here for a while. By all means, let me know in the comments below if there's anything in Japan you'd like me to check out and catalog for you in the ANIME CITY!
---
Patrick Macias is editor in chief of Crunchyroll News & Otaku USA magazine. He is currently serializing his latest writing project, PARANOIA GIRLS, on Wattpad.