Which Pro Hero would take you under their wing?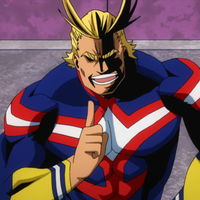 While superheroics may be something we can only dream of, for the students of My Hero Academia's U.A. High School, it's not just a possibly - it's their way of life! Becoming a hero takes more than just putting on the cowl however; it takes years of rigorous training where you'll learn from the best.
Picture the day when you take your first steps into a U.A. High School classroom, or go on your first patrol side-by-side with a childhood idol. The lessons you'll learn are as diverse as the quirks you'll see, but who will be the most valuable teacher of your hero academia? Take the quiz below to find out now!
Which hero would be your mentor? Let us know your results in the comments!
---
Josh A. Stevens is a freelance PR with anime industry experience, and a writer at Anime UK News. You can follow him on Twitter @Joshawott.