Everyone on Twitter says that Goku is going to be announced tomorrow for Smash because Crunchyroll posted about the story. But is that true?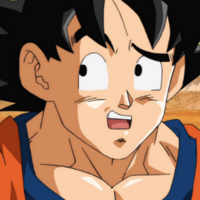 Two days ago, the stellar Crunchyroll news team announced that Nintendo would be hosting a Nintendo Direct for Super Smash Bros. Ultimate on August 8th as part of its daily reporting of topics related to the interests of Crunchyroll users. Smash is an important game to the international anime community for more reasons than I can name here, and it's something that even at Crunchyroll headquarters, we pay a lot of attention to. When there's a Nintendo Direct, the office practically shuts down as teams get in the office early to camp out at the best meeting rooms in Crunchyroll HQ. We love Smash!! We even hired one of the best Sonic players in Smash 4.
So it came as a surprise today when we put out this tweet:
NEWS: Super Smash Bros. Ultimate Special Nintendo Direct Set for August 8

???? More: https://t.co/pOlzMfjA14 pic.twitter.com/I2iCxucWZH

— Crunchyroll (@Crunchyroll) August 7, 2018
...and the response looked like this:
NO CRUNCHYROLL DON'T TELL ME IT'S TRUE
OH GOD GOKU IS REALLY GONNA DO IT ISNT HE https://t.co/Ef8cEuyrZO

— Jacob Rabon IV ???? (@alpharadtv) August 7, 2018
OMFG pic.twitter.com/Cf1HWvp08R

— Johnboy1000 (@_Johnboy1000_) August 7, 2018
The fact that crunchyroll is posting about the smash direct, I hope this doesn't hint at a certain sayin being revealed tomorrow.. https://t.co/bkxx3IzuDa

— OnlyJorFantasiesvii ☕️ (@JorFantasiesvii) August 7, 2018
Deadass if Goku get's revealed for #SmashBrosUltimate tomorrow i will have a litteral hype overload and die #NintendoSwitch #NintendoDirect #anime @NintendoAmerica @Crunchyroll @FUNimation pic.twitter.com/JgZEz4KyYd

— Isaiah (@IsaiahKOD) August 7, 2018
Crunchyroll and Funimation made tweets about Smash... I swear to God, IF GOKU GETS ANNOUNCED FOR SMASH, INSTANT MAIN!!! LOL

— Ndukauba (@NdukaubaYT) August 7, 2018
Okay bear with me here. Bandai Namco tweeted about a Goku/Vegeta thing for Aug 8th, which is the same day as the Smash Direct, and now people are retweeting Crunchyroll promoting the Direct too.

ARE WE ACTUALLY GOING TO KAMEHAMEHA BITCHES IN ULTIMATE.

— Tohfoo (@Tohfoo_) August 7, 2018
August 7, 2018
We couldn't be more thrilled to see the passionate response to the article, or all the excitement that came with the speculation!! But I'd like to temper expectations a bit, if I can.
From all of us here at Crunchyroll...no, Goku's probably not in Smash Ultimate. We love Super Smash Bros. and we love Goku, but we don't have any insider information about Goku bieng teased in Smash...or do we?
I think Crunchyroll Hime answered the question herself on Twitter best:
why is everyone tweeting Goku at me

— Crunchyroll (@Crunchyroll) August 7, 2018